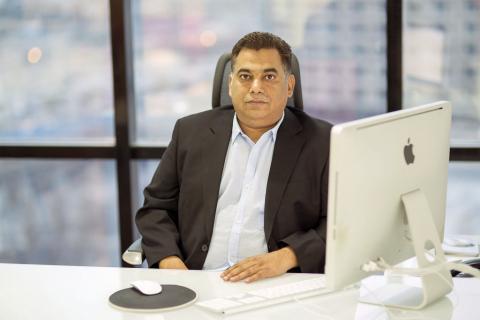 Premier hosting specialist provides hybrid cloud backup and recovery from its safe, scalable and secure Middle East data centres
Buzinessware, a leading Middle East Hosting Specialist, has revealed a strategic new partnership with Acronis, a world leading generation data protection provider, which will result in the roll-out of next generation Backup-as-a-Service (BaaS) for Small Medium Enterprises (SMEs) in the UAE. Under the new alliance, Buzinessware will now be able to offer a fast & easy, hybrid cloud backup & recovery solution from its secure and reliable Middle East data centres--resulting in SMEs enjoying a safe, secure and scalable offsite backup for any data or system and a 100 per cent assurance of recovery from anywhere, anytime.
According to Buzinessware senior executives, enterprise backup has been a key challenge that SMEs have been facing for over a decade now, which includes constant troubleshooting failures, optimizing performance, managing media, and meeting backup windows—all resulting in operational overhead that offers no competitive advantage. With this in mind, Buzinessware offers BaaS as a key solution to protect all their mission-critical systems; physical, virtual, and cloud with one efficient business backup solution managed by a single, easy-to- use console hosted for the first time in Middle east data centres. The company is currently the only service provider that is offering its 'Cloud Backup & Recovery' service starting from as low as AED 29 per month and also with a free 30-day trial period for its SME customers.
"We are committed to tackling the growing need for small businesses to protect their most important information via the provision of world class service from our local data centres," said Sajid Mulla, CEO, Buzinessware.  "As we move towards more flexible working environments, there is a greater threat of damage or loss to single machines. Our partnership with Acronis can greatly contribute to our efforts to expand Buzinessware's offering to businesses by going beyond securing website and critical data, to files and applications on multi-system environments. This web-based service will allow customers to securely back up their most important files to our data centres based in Dubai, giving them peace of mind."
The company has pointed out that lost files and system failures can paralyze a project, which is why having a contingency plan is both crucial and essential. Buzinessware's hybrid cloud backup & recovery solutions safeguards any business by helping to protect the important files your website or application needs. The company also enumerated the key benefits and advantages of protecting the business with BaaS, like low down-time, flexible data recovery with the push of a button, pay as you go option, fast and easy completion. The suite also offers smart backup features like reduced network consumption and storage costs.
"At Buzinessware, our chief goal is to help businesses replicate its entire systems and storage and install Acronis software in our Middle East Cloud data centres. In case of an outage, we will restart your servers locally until you have safely backed up your system. Whether you need to recover a single file, a database, or an entire server--it is as easy as a push-of- a-button. Our BaaS ensures that your business stays in business by providing a flexible, pay-as- you-go service," concluded Mulla.
Categories