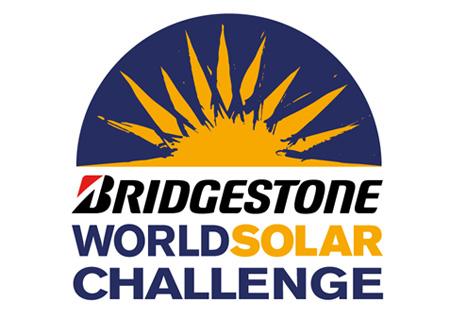 Bridgestone Corporation announced today that the Bridgestone brand will be the title sponsor of the Bridgestone World Solar Challenge 2015 (WSC 2015), which will be held in Australia from October 18-25.
Based on a long-term commitment to new forms of motor sports that advance environmental technologies for automotive society and expand numbers of car enthusiasts, Bridgestone will continue to add to its activities around the world, with a special focus on environmental issues. As part of these activities, building on the preceding event staged in 2013, Bridgestone has chosen once again to support this competition, which promotes the development of environmental technologies for solar-powered cars.
This will be the 13th running of the Bridgestone World Solar Challenge since the event began in 1987. In 2013, 38 teams, including many university students, from 22 countries competed in a 3,000-kilometer (1,184 mile) cross-country race using only solar energy to power the vehicles. The competition features three separate classes, Adventure Class, Cruiser Class and Challenger Class, which will compete for the title of the world's most efficient solar car.
Through the WSC, Bridgestone seeks to promote its innovative "ECOPIA with ologic" environmental technology; contribute to society through environmental initiatives; help achieve a sustainable society; and support the young engineers from around the world participating in the WSC in their efforts to forge the future.
About the race:
Official name: Bridgestone World Solar Challenge 2015
Date: October 18-25, 2015
Host: Australia (Start: Darwin, Finish: Adelaide)
Race Class: 1. Challenger Class
-Four wheels/one driver
-Cars designed to achieve aerodynamic efficiency
Cruiser Class
-Four wheels/one driver and one or more passengers
-Cars designed for practicality
Adventure Class
-Three wheels/one driver
-Cars built for previous events
Categories