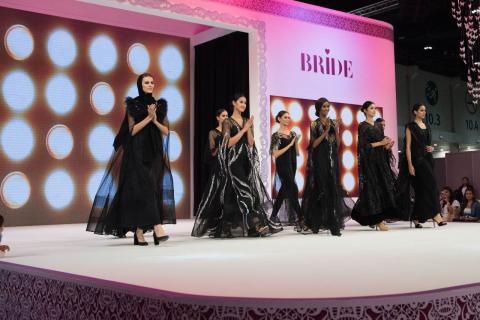 Supported by Danat Al Emarat Hospital 
Bride Abu Dhabi 2018 ends on a high note 
Glamorous four-day event showcased extensive Ramadan collection and best of regional and local designers
Bride Abu Dhabi 2018, the region's leading annual wedding and lifestyle event, ended recently, after a successful four-day run in the capital city. Supported by Danat Al Emarat Hospital for Women & Children, the event was inaugurated by H.E. Mariam Mohamed Al Rumaithi, Chairwoman of Abu Dhabi Business Women Council, and Board members, Dr. Huda Al Matroushi and Fatima Al Mazroui. The event has attracted a substantial number of visitors garnering considerable interest, both locally and regionally, with its various segments receiving tremendous interest and appreciation. Held a week ahead of the Holy Month of Ramadan, the event featured over 250 leading designers and exhibitors from all over the GCC, who showcased their latest collections-fashion labels, jewellery, wedding accessories, makeup, skin care and hair styling products. It also featured a team of medical experts and health sector workers who helped create awareness about women's health and wellness as well as dietary habits during the holy month of Ramadan from Danat Al Emarat Hospital.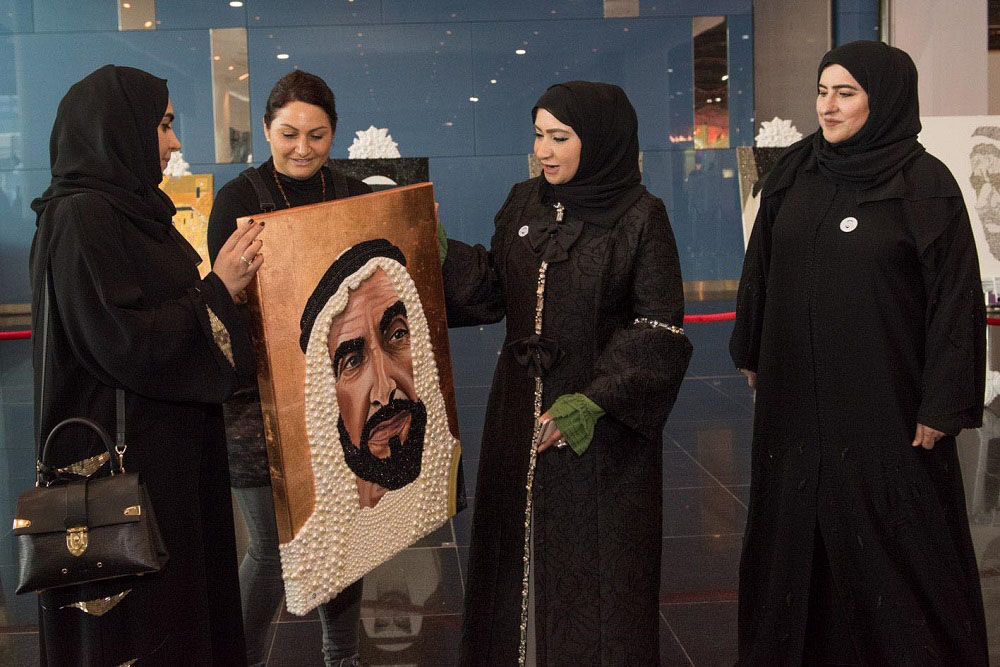 The event saw visitors, brides-to-be, and fashionistas converge for four days of fashion, style, beauty tips, mainstage demos and catwalk. With an extensive Ramadan collection on display, the number of shoppers increased substantially with every passing day. The presence of leading social media influencers, style icons, fashion bloggers and vloggers from countries such as Kuwait and the UAE, such as Mariam Mohammed, Latifa Al Shamsi, SohaMT, Al Maiiith, Sondos Al Qattan, HerMajesty (Shahad) and Fatma Husam, underscored the growing importance of the fashion scene in the capital. The highlight of the event was a live portrait painting session by Brush and Strokes & Bling, to mark the Year of Zayed.
Organized by Informa Middle East and supported by Danat Al Emarat Hospital, this year's edition of Bride Abu Dhabi featured 'special' zones such as Jewellery Zone, Health Hub, Arabic Lifestyle Zone and Pamper Zone, each with its own unique offering.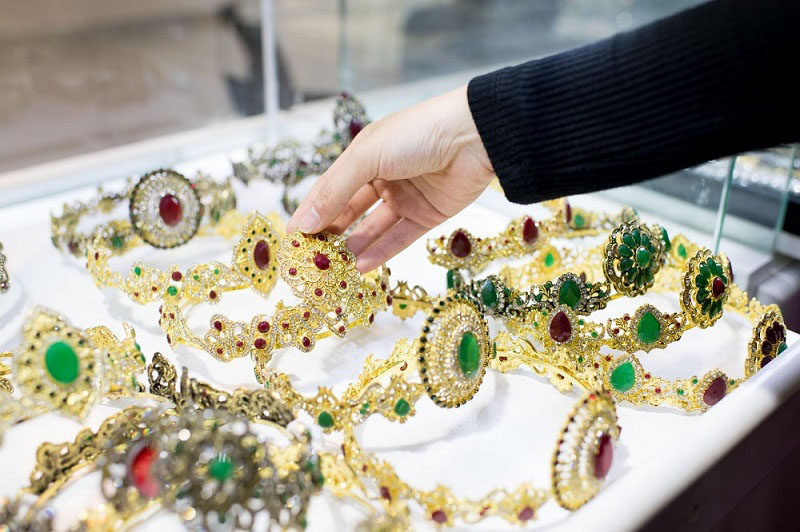 Daily mainstage demos on 'How to get the perfect hair, skin and body for your wedding and shows featuring Middle Eastern and European bridal hairstyles kept visitors entertained, but it was the Bride Exclusive Fashion Show that stole the scene. With its delightful and delicate collection of bridal dresses and jewellery, the show was a colorful, not-to-be-missed event. Leading international and regional designers such as Al Daker Couture, Atelier Zuhra, Julea Domani Haute Couture and Amato Couture, also displayed their exclusive collections on the ramp.
The winners of the Arabic Fashion Awards, an exclusive platform for fresh, young regional and local minds to showcase their talent and creativity, along with their knowledge of history, culture and environment, were announced on the final day of the event. This year's winners are Nima Mirahmadi and Aya Beainy.
Farah Al Alami, Chief Communications Officer at Danat Al Emarat Hospital, the main supporter of the Bride Show Abu Dhabi 2018, said, "As a specialized hospital in women and children, Danat Al Emarat Hospital keen to support this elite platform that attracts thousands of women from different ages. It comes in line with the hospital's mission to educate and raise awareness of women and families on adapting healthy lifestyles and preventing chronic diseases. We wanted to be part of the brides-to-be journey from the beginning as they enter marriage life and start their own families. We believe the event was an ideal platform to support in the community. Our gynecology as well as psychiatry physicians were available throughout the event to provide brides-to-be and newly weds with one to one consultations on how they can prepare themselves physically and psychologically to their new stage in life and to start their own families."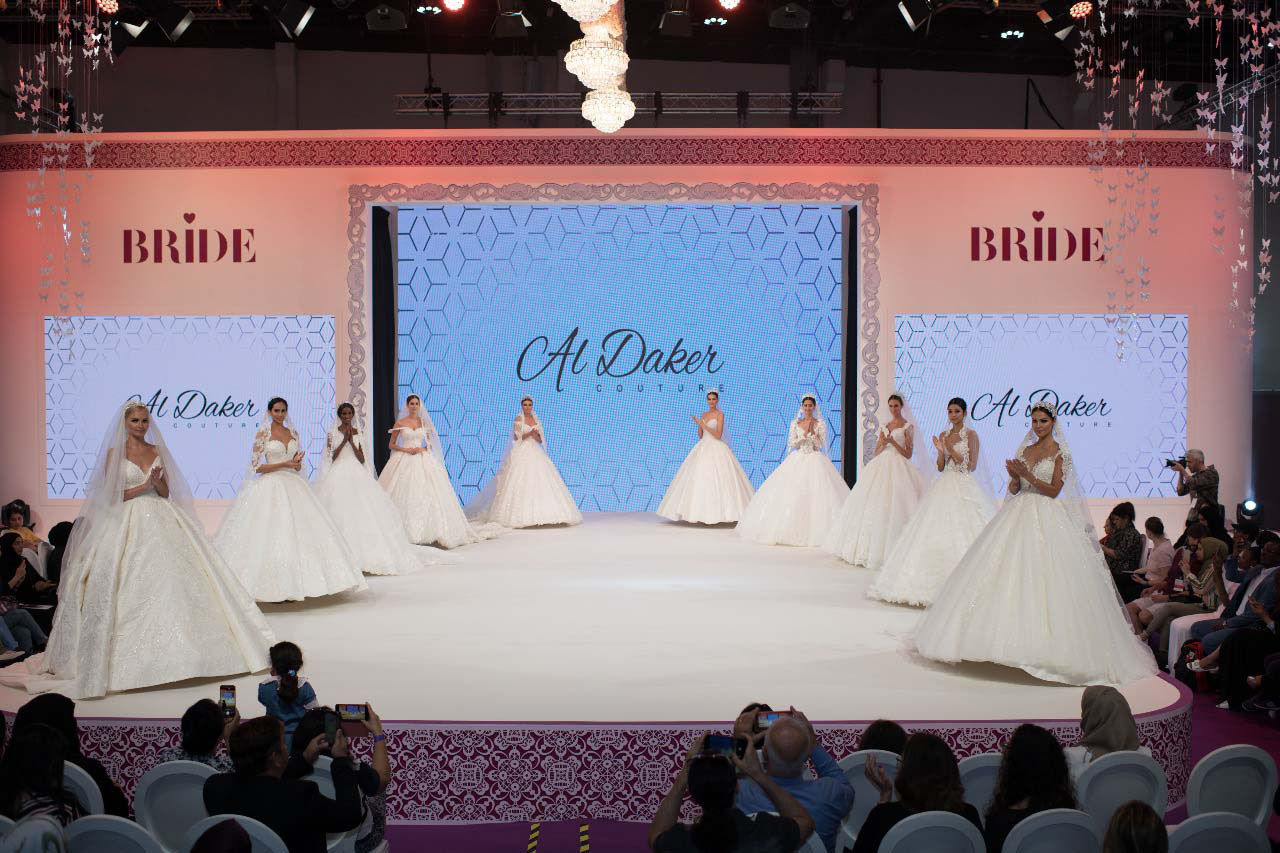 Pip Kalsi, BRIDE Event Manager of Informa Middle East, said: "We are proud and honored to have hosted Bride Abu Dhabi 2018. The event has been a resounding success and we were able to provide a platform for everyone connected to fashion, to network, build business opportunities, learn about the latest styles and carry out their Ramadan shopping, a week before the beginning of the Holy Month. This year's edition of the show was bigger and better than ever before, and we were able to throw the spotlight on local and regional talent, while highlighting the best of global trends as well."
Sponsored by the Canadian Medical Center as the Beauty and Wellness Zone for the event; Fairmont Bab Al Bahr as the official hotel sponsor and Tips and Toes as its Pamper Zone sponsor BRIDE brought an unforgettable blend of style, fashion, glitz and glamor to the capital.
About BRIDE
BRIDE is one of the region's premier wedding and lifestyle event in the Middle East that brings together thousands of enthusiastic local, regional and global exhibitors, influencers, artists, designers and visitors under one roof.  This event is the ultimate one-stop-shop for brides and fashion-conscious shoppers, with everything to ensure that the wedding experience is memorable and stylish. in addition to being dynamic, glitzy and highly interactive.
About Danat Al Emarat Hospital
Danat Al Emarat Hospital, part of United Eastern Medical Services (UEMedical), is a world-class women and children's specialty hospital located in Abu Dhabi. Offering a comprehensive range of inpatient and outpatient medical services including Obstetrics & Gynecology, Women's Diagnostics & Breast Imaging, Minimally Access Surgery, Neonatology & Pediatrics, General & Pediatric Surgery, Bariatric Surgery and more, all of which are equipped with the latest technologies and highly-qualified staff to provide unmatched patient and family-centered care. 
About Informa Exhibitions 
Informa Exhibitions delivers over 150 trade and consumer exhibitions annually across the globe. More than 800 talented individuals collaborate to present market-leading events for sectors including Beauty, Construction, Design, Life Sciences, Maritime, Nutraceuticals, Pop Culture and Real Estate. Through face-to-face and digital channels, Informa Exhibitions enables communities to engage, experience and carry out business. Informa Exhibitions' Brands include Arab Health, Cityscape, China Beauty Expo, World of Concrete and Fan Expo.
Categories