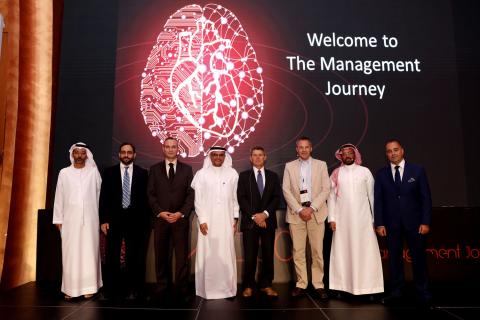 Regional experts meet to discuss holistic approach to atrial fibrillation from diagnosis to treatment
Beirut, Lebanon – 20th November 2016:  Boehringer Ingelheim and Medtronic have collaborated recently to develop a holistic approach to Atrial Fibrillation (AF) treatment solutions. Both Boehringer Ingelheim and Medtronic organized a two-day program which integrated both current evidence and clinical practice. The program, which has been certified and accredited by the European Board of Cardiology consisted of 10 phases of interactive learning, plenary sessions, educational talks, workshops and product demonstrations.
As many as 120 top cardiologists and neurologists from the Levant, KSA, Egypt and the UAE attended 'AF360', the medical gathering that aimed to focus on the latest AF insights across the region.
The event provided physicians with a deeper understanding of diagnosis and treatment for AF patients under the latest guidelines from the European Society of Cardiology. The history of AF and importance of detection, the complications of AF related stroke and its prevention, treatment through evidence, evolution of real world data solutions were among the themes discussed.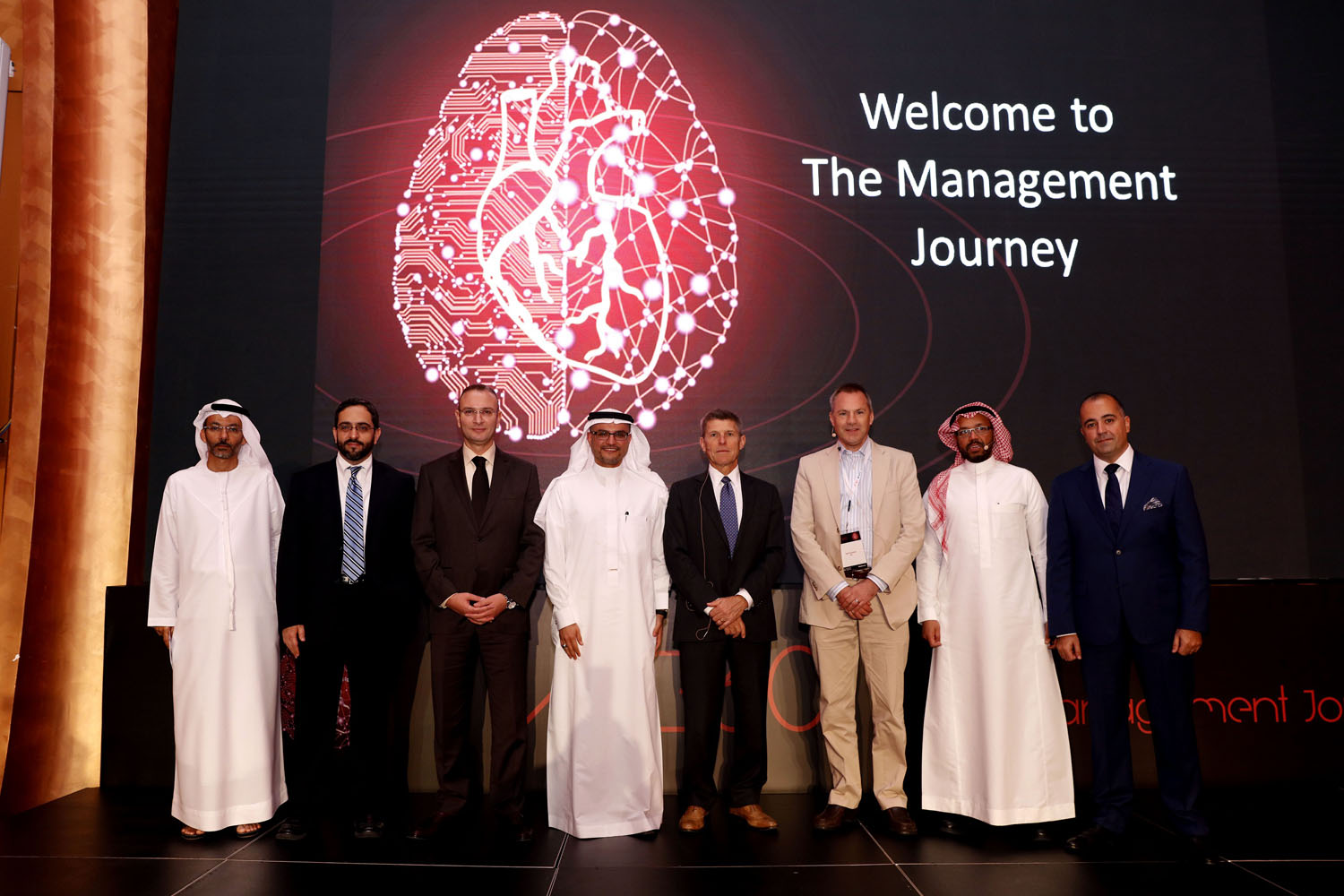 Among the pharmaceutical innovations highlighted in AF treatment was including appropriate anticoagulation therapy that has proven to be highly effective in preventing AF-related strokes and saving patients from its consequences. Prevention of ischaemic stroke in AF remains a treatment priority, for which anticoagulation therapy is essential. Protection against ischaemic stroke is the key clinical benefit that should be achieved by anticoagulant treatment.
Innovation in medical devices include treatment known as catheter ablation, a minimally invasive procedure that aims to treat AF by stopping the rapid beating of the upper heart chambers by ablating, or blocking the conduction of AF by isolating the pulmonary vein. The procedure is proven safe and effective in isolating the pulmonary veins to stop AF in patients who have previously failed drug treatment.
AF affects more than seven million people worldwide. Unfortunately half of all diagnosed AF patients fail drug therapy, with untreated AF patients have a five times higher risk of stroke. AF is the most common sustained heart rhythm condition, with one in four adults over the age of 40 developing the condition in their lifetime. People with AF are more likely to experience blood clots, which increases the risk of stroke by five-fold. Ischaemic strokes are the most prevalent type of AF-related stroke, accounting for 92% of strokes and frequently leading to severe debilitation.
Mohamed Al Tawil, Boehringer Ingelheim's General Manager, Middle East & Near East Area (NEMEA) said, "With the aim of delivering optimal patient focused solutions and improving people's lives, Boehringer Ingelheim has consistently pursued innovation. Over our legacy of more than 130 years, this has held true and been our commitment, ultimately driving the overall development of the pharmaceutical sector. Such is our obligation to innovation that we have pledged to approximately €11bilion to the research and development over the coming five years.
Tawil added, "By bringing together our strengths in the pharmaceutical sector with Medtronic's leaders in medical devices, we aim to serve the needs of healthcare providers in a better way and providing integrated solutions to patients around our region."
Dr. Maurice Khoury, Co-Chairman of Arrhythmia Group of the Lebanese Cardiac Society, Co-Chairman of the Cardio pace Middle East, Lebanon said, "The rapid lifestyle change in the Middle East has led to an alarming escalation in cardiovascular disease (CVD) in the region. The heavy burden of CVD relates to the high prevalence of well-known risk factors including hypertension, smoking, high cholesterol, diabetes, obesity, and sedentary lifestyle. These risk factors translate into cardiovascular events, such as devastating heart attacks, taking a high toll on Arab individuals at an early age. AF has a major public health impact especially due to increased risk of stroke and hospitalizations."
"Today's era of patient care has moved from one that treats only the disease symptoms to one that reduces risk factors and directs a lifestyle change. The pharmaceutical and health-tech sectors have to evolve in order to meet the challenges and opportunities presented by this reality. AF should be seen less as a chronic health problem but more as one that is mostly treatable with a good outcome," added Dr.Khoury.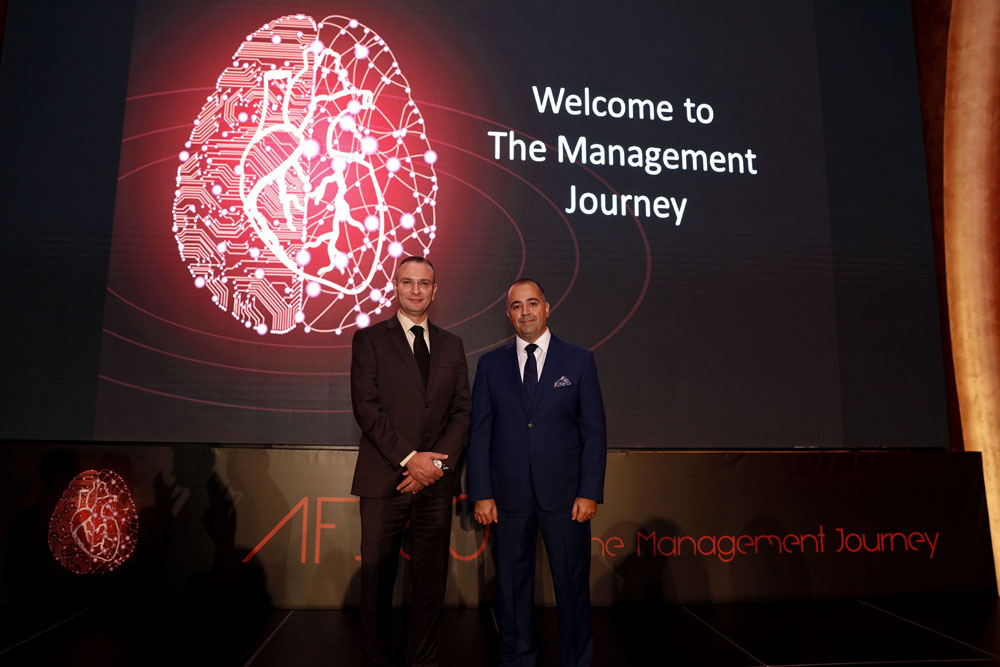 Tarek Rahbani Senior Business Director, Cardiac Rhythm & Heart Failure - MEACAT at Medtronic added, "Through the collaboration of pharmaceutical and medical devices we are combining state of the art knowledge, clinical practices and comprehensive treatment solutions to initiate the right treatment pathway and ultimately achieve better patient outcomes. Detection is crucial. Early detection and improved AF management will help healthcare providers to improve the lives of their patients."
Commonly identified as a quivering or rapid heart rhythm in the upper chambers (atria) of the heart, AF causes inefficient pumping of the heart, often leading to other rhythm problems as well as chronic fatigue, difficulty breathing and heart failure.[1]
A study[2] indicates that incidence of AF among Arabs and South Asians is approximately 1.8 %. During AF, blood can pool in the heart's upper chambers (atria) and form blood clots. If a blood clot forms, it can dislodge from the heart and travel to the brain, obstructing the flow of blood to the brain and causing a stroke. Blood clots can prevent flow of blood to other organs as well.  AF commonly occurs in association with risk factors, such as hypertension, valvular heart disease, diabetes mellitus, chronic kidney disease, obesity and weight loss, chronic obstructive pulmonary disease, sleep apnoea, and other respiratory diseases.
[1]  What is Atrial Fibrillation http://www.nhlbi.nih.gov/health/health-topics/topics/af/
[2] Atrial fibrillation in Middle Eastern Arab and South Asian patients hospitalized with acute myocardial infarction: experience from a 20-year registry in Qatar (1991-2010). https://www.ncbi.nlm.nih.gov/pubmed/23705560
About Boehringer Ingelheim
Boehringer Ingelheim is one of the world's 20 leading pharmaceutical companies. Headquartered in Ingelheim, Germany, Boehringer Ingelheim operates globally through 145 affiliates and a total of some 47,500 employees. The focus of the family-owned company, founded in 1885, is on researching, developing, manufacturing and marketing new medications of high therapeutic value for human and veterinary medicine. Social responsibility is an important element of the corporate culture at Boehringer Ingelheim. This includes worldwide involvement in social projects through, for example, the initiative "Making More Health" while also caring for employees. Respect, equal opportunity and reconciling career and family form the foundation of mutual cooperation. The company also focuses on environmental protection and sustainability in everything it does. In 2015, Boehringer Ingelheim achieved net sales of about 14.8 billion euros. R&D expenditure corresponds to 20.3 per cent of net sales. For more information please visit
www.boehringer-ingelheim.com
About Medtronic
Medtronic plc (
www.medtronic.com
), headquartered in Dublin, Ireland, is among the world's largest medical technology, services and solutions companies - alleviating pain, restoring health and extending life for millions of people around the world. Medtronic employs more than 85,000 people worldwide, serving physicians, hospitals and patients in more than 160 countries. The company is focused on collaborating with stakeholders around the world to take healthcare Further, Together.
Categories