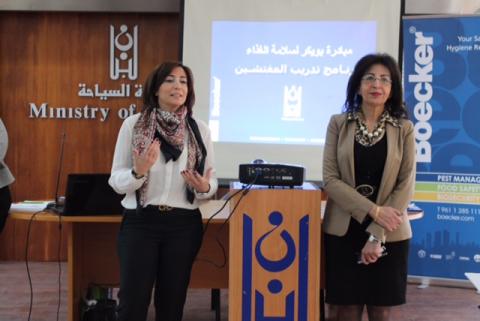 Beirut, January 30 2015:
Amid the raging controversy in the country regarding food safety, Boecker the leading public health provider in the region, launched a specialized innovative cooperation with the Ministry of Tourism (MoT), to deliver special training sessions to the ministry's food inspectors.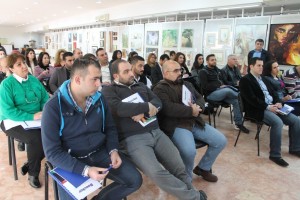 In this line, Boecker's experts will provide those inspectors with necessary information and coach them about the newest directions in this field, in addition to tutoring MoT specialists on the most recent practices applied in inspecting food outlets and restaurants, while filling them in about new procedures adopted in evaluating food items presented to consumers. Boecker aims through this initiative to transfer its accumulated know-how in the industry, in a bid to leverage control standards applied by the team at the Ministry of Tourism and assist its members in keeping pace with the latest practices implemented worldwide, thus insuring that Lebanese consumers are presented with healthy and safe food across F&B outlets in Lebanon. In this sense, the company intends to educate participants about the principles of Food Safety and develop their knowledge in this area, while explaining the reasons of food poisoning and ways to avoid it. The training workshops will focus on enabling MoT specialists to conduct professional inspection sorties at food establishments, as well as improving sampling processes and equipping government examiners with the essential skills to audit and control food producers.
In this line, Bana Kobrosli, Country Manager at Boecker, stated that the company is being active on different levels with Ministries concerned with food safety, an issue that is increasingly growing in importance nowadays.  She noted on this occasion, the high significance of this cooperation with the Ministry of Tourism, as it helps in unifying inspection techniques, allowing greater control in Lebanon on the whole food production process, consequently protecting the health of Lebanese citizens.
After following the training sessions, MoT inspectors will undergo a knowledge examination; afterwards, successful candidates will receive certificates delivered during a ceremony attended by the MoT and Boecker's officials.
Categories