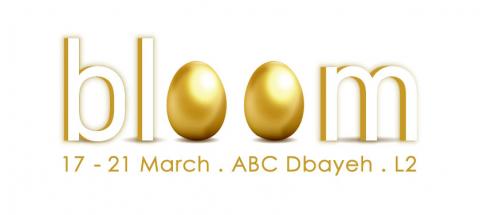 In collaboration with ABC, Gata Events & Promotions will be inaugurating tomorrow, Thursday 17th of March, a new designers' exhibition at ABC Dbayeh by the name of "bloom".
 Celebrating Spring, Mother's Day and Easter, "bloom" will be held from the 17th till the 21st of March 2016 and will welcome ABC Dbayeh visitors from 10 AM to 10 PM at L2. The event will feature a dedicated corner for Lebanese designers exhibiting limited collections of prêt-à-porter, fashion and home accessories, and jewelry all falling under the three main themes: Spring, Easter and Mother & Daughter.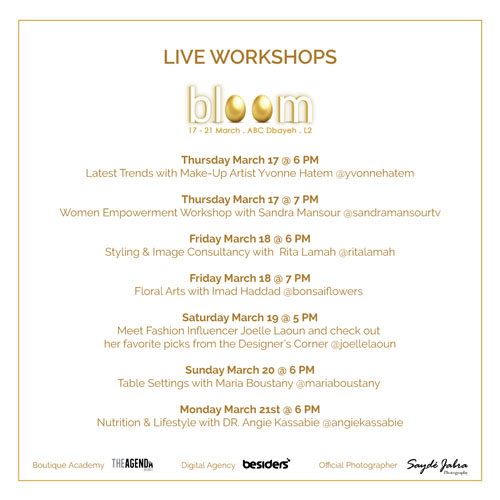 "bloom" will also feature live fashion and lifestyle workshops delivered by experts and open for all from 5 PM to 8 PM starting tomorrow Thursday. Topics will include: latest make-up trends, women empowerment, styling and image consultancy, floral arts, table setting, nutrition and lifestyle.
 The event organizers have also reserved a special day for mothers, gathering them with their daughters for some well-deserved pampering moments and gifts at the "me.my mom" cocktail reception taking place next to the exhibition venue on Level 2 on Saturday the 19th of March.
 Women, mothers and daughters are all invited to join "bloom" at ABC Dbayeh starting tomorrow, 10 AM for a truly blooming beginning of the sunny season.
 For the full schedule of workshops, please log on to "Bloom ABC Dbayeh" on Facebook.
Categories