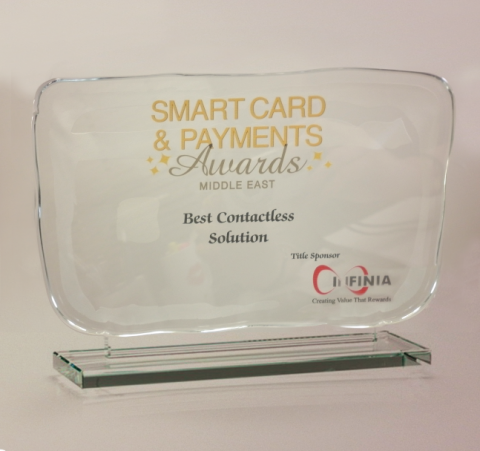 Beirut, July 8, 2014 - Bank Audi sal was granted the "Best Contactless Solution" award for its new service, the "Tap2Pay NFC Mobile Payment", during the "Cards & Payments 2014-Middle East" conference that took place at the Dubai International Convention and Exhibition Center, UAE on May 13-14, 2014.
This key conference in the region brings together leading players and strategists in the cards and payments industry and gives participants the opportunity to exchange expertise and to discuss the future of payment solutions.
The conference also hosted a ceremony during which awards were distributed to industry leaders in the Middle East, such as "Best Credit Card", "Best Mobile Banking Experience", "Best Mobile Payment" etc.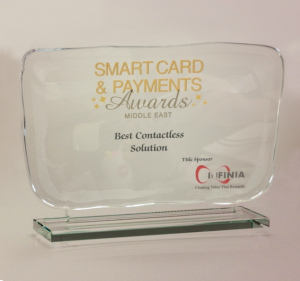 The "Best Contactless Solution" award was granted to Bank Audi in recognition of its efforts to develop and launch the Tap2Pay NFC Mobile Payment, a new payment service based on the NFC breakthrough technology in the field of contactless payments. Among the shortlisted banks and operators for the same category were: Mashreq Bank PSC, Roads and Transportation Authority Dubai, Turkcell, Etisalat UAE and Creditbank SAL. 
The Tap2Pay NFC Mobile Payment is a new fast and innovative contactless payment method launched by Bank Audi, which allows customers to turn their mobile pones into a credit card and effect payments.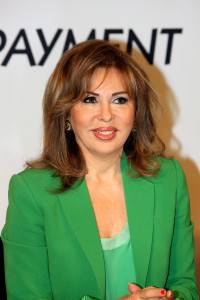 Mrs. Randa Bdeir, Group Head of e-Payment Solutions and Card Services at Bank Audi, stated on this occasion: "At Bank Audi, we take pride in our efforts to bring to Lebanon and the Middle East the latest technologies in the field of payment solutions, and to modernise the payment infrastructure. The Bank's objective being to optimise cashless payments in Lebanon and the Middle East, we have launched a series of contactless payment solutions and devices, among which Tap2Pay, our latest innovation. We are proud to have launched the first service of its kind in the Middle East, but also to be recognised as the best leading bank in the region in the area of contactless payments."
Tap2Pay was launched in partnership with MasterCard, Alfa and Touch, and under the patronage of the Lebanese Ministry of Telecommunications. It is the first NFC mobile payment service in the region which is built on a mobile SIM and includes a MasterCard PayPassTM smart card chip.
Categories