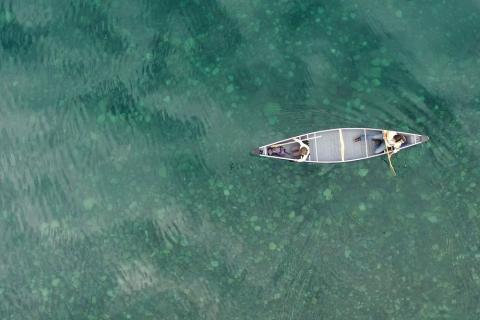 Shape a better future through Expo 2020's Programme for People and Planet.
Expo 2020 has revealed the six-month calendar for its Programme for People and Planet, harnessing the connecting powers of World Expos, nations around the world and the UAE to catalyse a legacy of transformative change.
Designed with and for the global community, the Programme for People and Planet addresses the most critical challenges and opportunities we face as a world today.
Through 10 Theme Weeks and 18 International Days, participants and Expo 2020 visitors will explore solutions to fundamental global issues – ranging from fighting climate change and biodiversity loss and making human habitats more sustainable, to bridging the digital divide and ensuring equal access to education and healthcare.
Featuring global leaders and game-changers, with TED-style talks, exhibitions, forums and workshops, each activation forms a piece of a larger puzzle that participants will endeavour to collectively solve at Expo 2020, inviting visitors to join the UAE to build bridges, thrive together and live in balance as we create opportunity for all.
Underpinned by the themes of technology and innovation, youth and women and girls' empowerment, the programme will assemble an unparalleled array of perspectives, fostering exchanges of impactful ideas between leading experts from all Expo's 191 participating nations and partners, as well as business leaders, grassroots actors, and the wider global community.
Visitors will also be able to explore the topics raised in the Programme for People and Planet by taking a curated Visitor Journey. Aligned with the 10 Theme Weeks, these self-guided tours will be available on the Expo 2020 app and will showcase the different ways in which countries, businesses and other organisations are responding to the key challenges we face as a global community.
Unlocking bold aspirations to shape a healthier, safer, cleaner and more equitable future for all, the Programme for People and Planet will demonstrate that each and every one of us, whether attending Expo physically or participating remotely via virtual and digital channels, can – and must – be an agent of change.
For more information on the programme, and to start your journey to becoming an agent of change, visit the Programme for People and Planet webpage.
Source: www.expo2020dubai.com