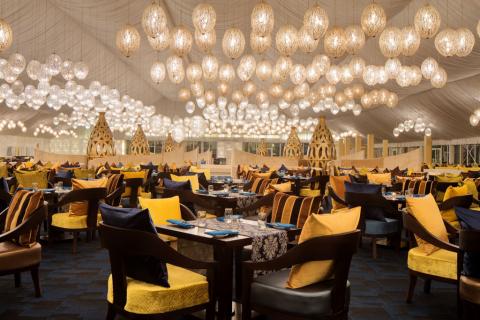 Experience a fusion of classic Ramadan flavours and international favourites from celebrity chef restaurants, Bread Street Kitchen and Ronda Locatelli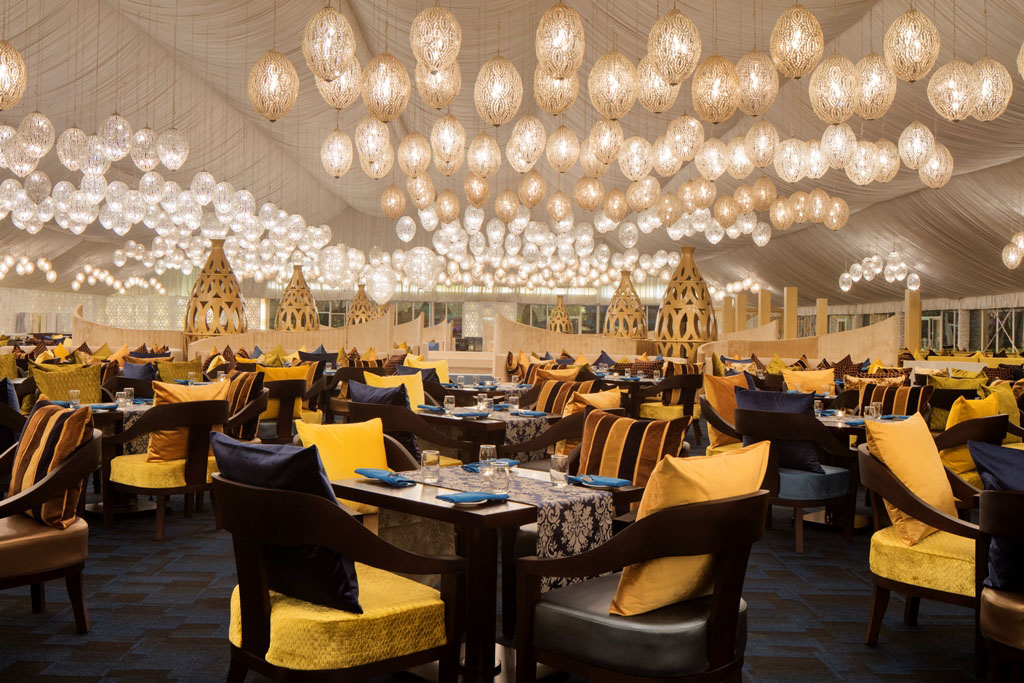 Atlantis, The Palm proudly announces the invigoration ofits renowned AsateerTent, with the addition of culinary delights from celebrity chef restaurants, Gordon Ramsay's Bread Street Kitchen and Giorgio Locatelli's, Ronda Locatelli.  Breathing new life into the stunning marqueefor the highly anticipated Iftar and Suhoor buffet, the Asateer Tent will showcase dishes designed by each kitchen to pay homage to traditional Emirati cuisine, while offering a modern twist on some classic dishes.The Iftar buffet is priced at AED 220 per person, which is inclusive of water and Ramadan juices, and AED 110 for those aged 3 - 12. The minimum spend for Suhoor is AED 160 per person, with food being served from 9.30pm until 11pm for groups. Guests are welcome to stay and enjoy the tent and its offerings until 3am.
The talented Ali El Bourji, Executive Oriental Head Chef ofAyamnamanages the kitchen of Asateer, one of the largest Ramadan tents in the UAE, serving Iftar and Suhoor to over 60,000 guests during the Holy Month of Ramadan. Diners will be spoilt for choice, as the Iftar buffet not only comprises traditional Arabic delicacies, but will also be extended to include delicious dishes found across Europe. Bread Street Kitchen will be serving itsfamous shepherd's pie, and Ronda Locatelliits notoriousporcini mushroom risotto. Accompanying these dishes will be the Iftar and Suhoor buffets, which offer an exquisite selection of Ramadan favourites such as, lamb kebbeh, a shawarma station, and an Arabic mixed grill. Asateer Tent will also feature ten different dessert stations, including a traditional live, Arabic sweet-making station, hot favouritessuch as umm ali, as well as anice cream station and chocolate fountain.
There will also be an a la carte menuon offer during Suhoor at Asateer, which will include hot and coldmezzeh, soup, grilled meat and seafood, Ramadan special desserts, as well as a variety of shishas. Visitors will also be treated to live entertainment throughout Suhoor.
Arabian Automobiles Company, is sponsoring Asateer tent at Atlantis, The Palm for  eighth year in a row, Salah Yamout, Director of Sales and Marketing at Arabian Automobiles — said: "Arabian Automobiles the flagship company of the AW Rostamani Group and the exclusive dealer for INFINITI in Dubai, Sharjah and the Northern Emirates has enjoyed a long and fruitful partnership with the Asateer Tent, and we are proud to be sponsoring it for the eighth consecutive year. Year on year, the Asateer Tent provides us with an important opportunity to celebrate Ramadan with our customers, extend our hospitality to them and give them a memorable experience with INFINITI's exceptional vehicles, and this year is particularly special as it coincides with our own 50th-anniversary celebrations. We look forward to warmly welcoming our customers back to the Asateer Tent throughout the holy month."
Atlantis, The Palm's Asateer Tent sits in a unique setting overlooking the Arabian Gulf and Palm Island, with a backdrop of Dubai's stunning skyline, which creates a tranquil and relaxed atmosphere. The meaning of Asateertranslates to 'myths' of authentic Arabia, which is reflected in the ambiance and embellishments of the tent. Decorated with luxury furnishings such as ornate chandeliers, 85" plasma screens, games and Playstations, the Asateer tent provides a welcoming and enjoyable Iftar experience for the whole family.
Reservations can be made by email restaurantreservations@atlantisthepalm.com or by calling +971 4 426 2626.
Categories