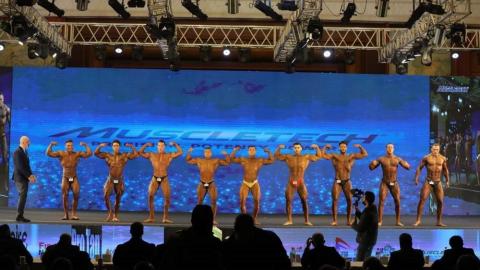 Under the patronage of His Highness Sheikh Abdulaziz bin Humaid Al Nuaimi, Chairman of Ajman Tourism Development Department (ATDD), the department is hosting the first "Ajman Bodybuilding and Physique competition" at Ajman Hotel from 2- 3 April 2021, in partnership with Emirates Bodybuilding Federation (EBBF).
Open for Emiratis, residents, and visitors, the competition includes 6 categories for men - Bodybuilding, Classic Bodybuilding, Physique, Classic Physique, Muscular Physique, and Body Style, for different age groups of Masters, Men, and Juniors with total prizes worth over AED 100,000.
The competition will be the first one globally to use the electronic judging system, developed by the International Bodybuilding Judge, Tarik Khalil. The system was developed in collaboration with a specialised software development team and under the supervision and support of EBBF.
The electronic system minimises the registration time as well as enables uploading the competitors' documents, their stage music, and the logos of their sponsors.  The system also eliminates the need to use CDs and memory sticks. It replaces paper pads with electronic pads for the judges to give scores, leading to quick and accurate calculation of the results.
Ajman Bodybuilding and Physique competition is expected to attract around 200 participants from different parts of the world with more than half a million followers through various social media platforms. The competition is held keeping precautionary and safety measures in place that include temperature checks for all participants, wearing masks during the competition days, and ensuring social distancing.