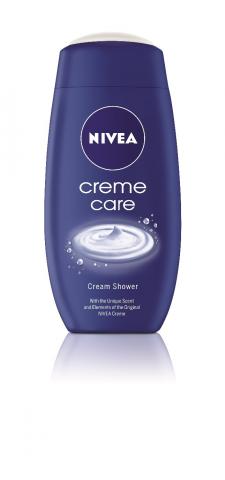 November, 2014; For many people, the cold days bring more than just a rosy glow to the cheeks. A harsh winter can mean uncomfortable dryness to the face, hands and feet.
To fully enjoy the season without damaging your skin, NIVEA is sharing the secrets of soft and supple skin this winter. With more than 100 years of skincare experience, NIVEA understands that dry skin can affect you physically and emotionally so invests heavily in skin research to look for scientific inspiration to relieve dry skin symptoms.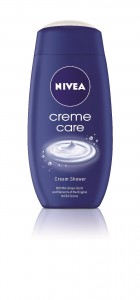 Your secret number 1: 
The drop in temperature during cold days lowers our skin's production of lipids which can be perceived differently depending on one's skin type. That's why it becomes very important to moisturise regularly. 
Using a skincare product that is rich such as NIVEA Creme or NIVEA Nourishing Body Lotion will leave your body intensively nourished all day long. Its rich creamy formula gives the right amount of moisture to the skin.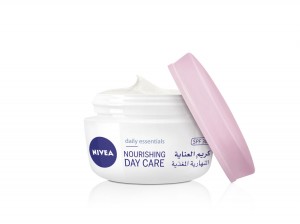 As for your face, it also needs extra attention and care during winter days especially on the sensitive parts such as the nose and around the eyes, which can be affected by the drop in temperature. Using NIVEA Daily Essentials range of products with Hydra IQ will provide the skin with all the moisture and soothing elements it needs to enhance its natural balance, whilst the sun factor 30 protects against harmful UVA and UVB rays which can penetrate through make-up and damage skin.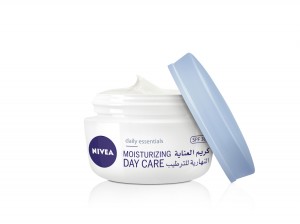 Your secret number 2: 
When cold, a woman's skin temperature is three degrees lower than that of a man and there's nothing more appealing at this time of year than a hot bath. So ladies, breathe deeply, float and pamper yourself with a hot bath to banish coldness and muscle tension and improve your general wellbeing. Using the right shower gel with moisturising effects is also crucial; the NIVEA Creme Shower Gel providing the same nourishment as the NIVEA Creme will envelop your skin with its foam while its unique scent will leave it feeling moisturised and smooth. After your hot bath, it's also recommended to apply a body lotion that provides valuable moisture which improves the sensation of tightness for 24 hours. Alternatively, and thanks to NIVEA's latest innovation in body care, you can moisturise your body while showering with the new NIVEA In-Shower Body Lotion specifically formulated for dry skin that will keep your skin feeling soft and supple braving the odds of colder weather. 
It is also advisable to stay away from rubbing your skin with a towel, dabbing your skin is many times more beneficial. Rubbing the skin deprives the skin of the benefits of applying bath oil by removing the layer of the oil. 
Your secret number 3 
Indulge yourself with steam baths, another natural skincare tip to avoid the dehydrating effects of winter.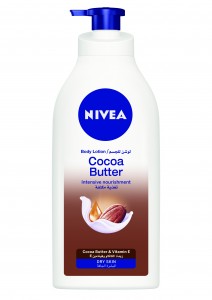 Moisturising your skin with a rich lotion such as the new NIVEA Cocoa Butter after a bath is essential because it doubles up the skin-friendly effect of steam bath thanks to its rich formula with cocoa indulgence. The formula, with Cocoa Butter and Vitamin E, instantly moisturises and smoothers the feeling of rough dry skin, leaving the skin with a beautiful scent and healthy-looking glow all day long. 
Your secret number 4 
Never forget to drink water during the winter for a healthy and moisturised skin. Increase your water level and be sure to drink at least eight glasses of water a day to keep your skin and body properly hydrated.  
Your result 
Follow these skincare tips and you will feel your skin hydrated and healthy. You will also notice you have more energy, less tension, smoother skin allowing you to fully enjoy the season.
About Beiersdorf AG
Cosmetics company Beiersdorf AG is based in Hamburg, Germany, and has around 16,500 employees worldwide. Its sales in 2012 amounted to €6 billion and it has been listed on the DAX since December 2008. Beiersdorf's NIVEA is the world's No.1 skin care brand*. Other names in its successful international brand portfolio include Eucerin, La Prairie, Labello, 8x4, and Hansaplast/Elastoplast. Subsidiary tesa SE is one of the world's leading producers of self-adhesive products and system solutions for industry, craft businesses, and consumers. Beiersdorf has more than 130 years of skin care experience and is known for its innovative and high-quality products. 
For further information please contact:
Beiersdorf Middle East
Email: Shaima.Tahboub@Beiersdorf.com
Categories