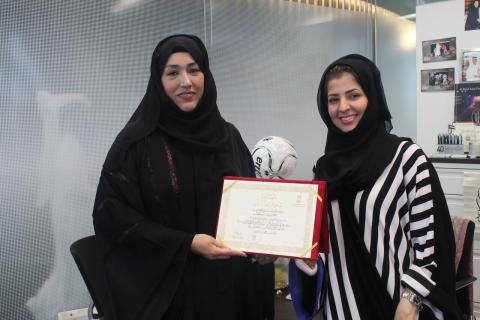 Initiative part of bank's agenda to support the unique needs of low-income citizens
October 19, 2014 - The Al Nahda Women's Association has expressed its sincere gratitude to Al Hilal Bank for financing a special event called 'Mass Wedding Initiative 2014' launched by the association to solemnify the partnership of 10 Emirati Couples.
Mass weddings are common in thecc, offering an alternative to couples who face social or economic impediments to marriage. This ceremony is popular and highly successful in the UAE.  The mass wedding organized by the Al Nahda Women's Association was open exclusively to UAE Nationals who faced various life obstacles to getting married such as low salaries, taking into account how married life involves more demands and responsibilities. Al Hilal Bank took the initiative of easing, supporting and facilitating the marriage of the couples with the broader goal of helping stabilize the structure of UAE society.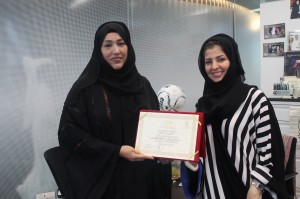 Al Hilal's financial aid reflects the bank's commitment to supporting the unique needs of low-income National citizens, specifically women. It also aligns with the bank's efforts to educate UAE citizens on the importance of personal and family financial planning in order to build a debt-free society.
The Al Nahda Women's Association initiative included pre-wedding preparation plans for the 10 couples where lectures were conducted to educate and enlighten the couples about married life, their duties and responsibilities, and the manner in which they should treat each other. Several workshops extending for three weeks were also conducted by specialists to prepare the couples for their new life challenge.
 "Uniqueness is a core trait of Al Hilal Bank, which is why we engage in special Corporate Social Responsibility initiatives. Our sponsorship of the mass wedding organized by Al Nahda Women's Association affirms our support for Emirati citizen, particularly those with financial issues, who desire to build happy, productive families and deserve to do so. It also celebrates the role of women as wives, as mothers, and as important members of society," said Mohamed Jamil Berro, Group CEO, Al Hilal Bank.
Afra Al Hay, Director of the Al Nahda Consulting and Training Centers at the Dubai Women's Association, said: "The UAE's wise leadership and supportive national agencies are playing important roles in supporting philanthropic efforts and charitable causes. Local establishments and corporations are promoting community cooperation through their support for safe homes. They also believe in assisting our social initiatives such as providing facilities to UAE couples for them to build good homes and consequently help develop cohesive Emirati families that contribute positively to society. All of these good deeds promote national unity and social harmony."
Al Hilal Bank, one of the fastest growing banks in the UAE, is a staunch supporter of various social causes such as environmental protection, Emiratization, cancer awareness, and family development. The progressive Islamic bank recently launched the UAE's first-ever ATM services using the Emirates ID in support of the government's vision of nurturing a digital society.
About Al Hilal Bank:
Al Hilal Bank was established in June 2008 with an authorized capital of AED 4 billion and is fully owned by the Abu Dhabi Investment Council, the investment arm of the Government of Abu Dhabi. The bank is Shariah compliant and operates through a network of 22 branches strategically located across the United Arab Emirates as well as 3 other branches in major cities of Kazakhstan. Al Hilal Bank aims to become the leading financial institution in the region and is committed to increase the growth of Islamic banking by providing new direction, new technologies and special services.
For more information:
Al Hilal Bank
Email: myahli@alhilalbank.ae
Categories