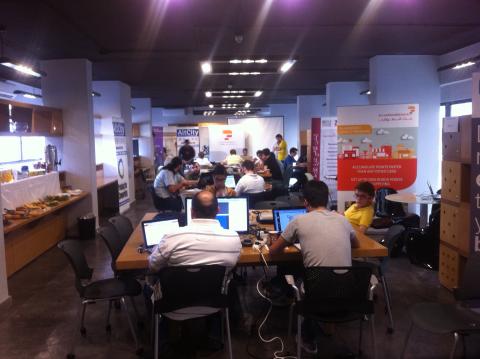 In an effort to boost the economy and retain the youth in Lebanon
Beirut, June 2014: As part of its constant efforts to encourage innovation and entrepreneurial spirit within the young generation, and retain the youth in Lebanon, AL-MAWARID Bank S.A.L. is proud to launch an initiative under Circular 331 put forth by "Banque du Liban." This initiative opens the doors for entrepreneurs and small and medium enterprises to tap into the banking sector's deep financial resources with an available potential investment pool of more than $400 million to drive entrepreneurship.
AL-MAWARID Bank's CSR strategy reflects that of Banque du Liban, namely in supporting entrepreneurship and educational development to give way for economic growth and limit migration of Lebanon's great young minds. The Bank will support and encourage young entrepreneurs and develop emerging businesses which will further create job opportunities and enhance innovation in a competitive environment.
Commenting on the occasion, HE Mr. Marwan Kheireddine, Chairman-General Manager of AL-MAWARID Bank, said: "We have great faith in Lebanon, and we decided to launch an initiative solely based on entrepreneurs in order to retain the youth and stop them from emigrating. It is time we take action and strongly support this promising generation, as they are the main creators of jobs and the engine of economic growth. Based on trust and hard work, and through their innovative initiatives and enthusiasm, Lebanon will prosper."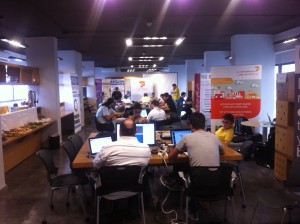 He added, "We believe in the youth, and with their vigor and expertize, they are ready to boost the economy. All they need is a solid platform to setup their businesses and it is for this reason that we decided to support our young talents and invest in their knowledge, creating job opportunities in our homeland rather than having them go abroad and succeed elsewhere". "Medium enterprises constitute a big sum of total businesses in Lebanon, therefore contributing greatly to the total GDP. For years we have been providing the necessary support for prestigious investment funds, which in turn reflects our aspirations for creating a solid platform to launch more of such innovative companies, as they are the engine of economic growth in any economy", he concluded.
A first step in AL-MAWARID Bank's initiative which targets young minds was its support of AltCity, or "The Alternative City", a community that aims to facilitate access to resources that promotes entrepreneurial spirit. AltCity provides them with a space to meet and develop their expertise by organizing trainings, workshops, exhibitions, and various other activities. On Saturday May 3rd 2014, AL-MAWARID Bank S.A.L. sponsored AltCity's "DevAppLB 12-Hour Ultralight Hackathon" where developers, organizers and entrepreneurs built and designed mobile applications in only 12 hours.
AltCity has been investing its efforts to support young minds in Lebanon and takes advantage of every opportunity to express its support in empowering the young generation. AltCity has been a constant supporter of the Lebanese gaming industry, organizing the "Netherlands Game Award" in November of 2013, sponsored by the Netherlands Embassy in Beirut. Three Lebanese game development startup teams were selected for Casual Connect's developer competition "Indie Prize" in Amsterdam in February 2014, which picks 100 games from around the world to compete for prestigious prizes. This created a unique opportunity to learn more about the global standards and trends in game development, and hear from some industry leaders. 
Categories