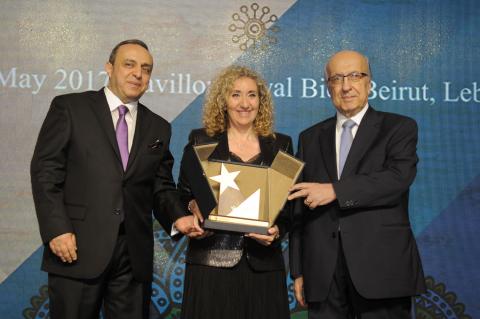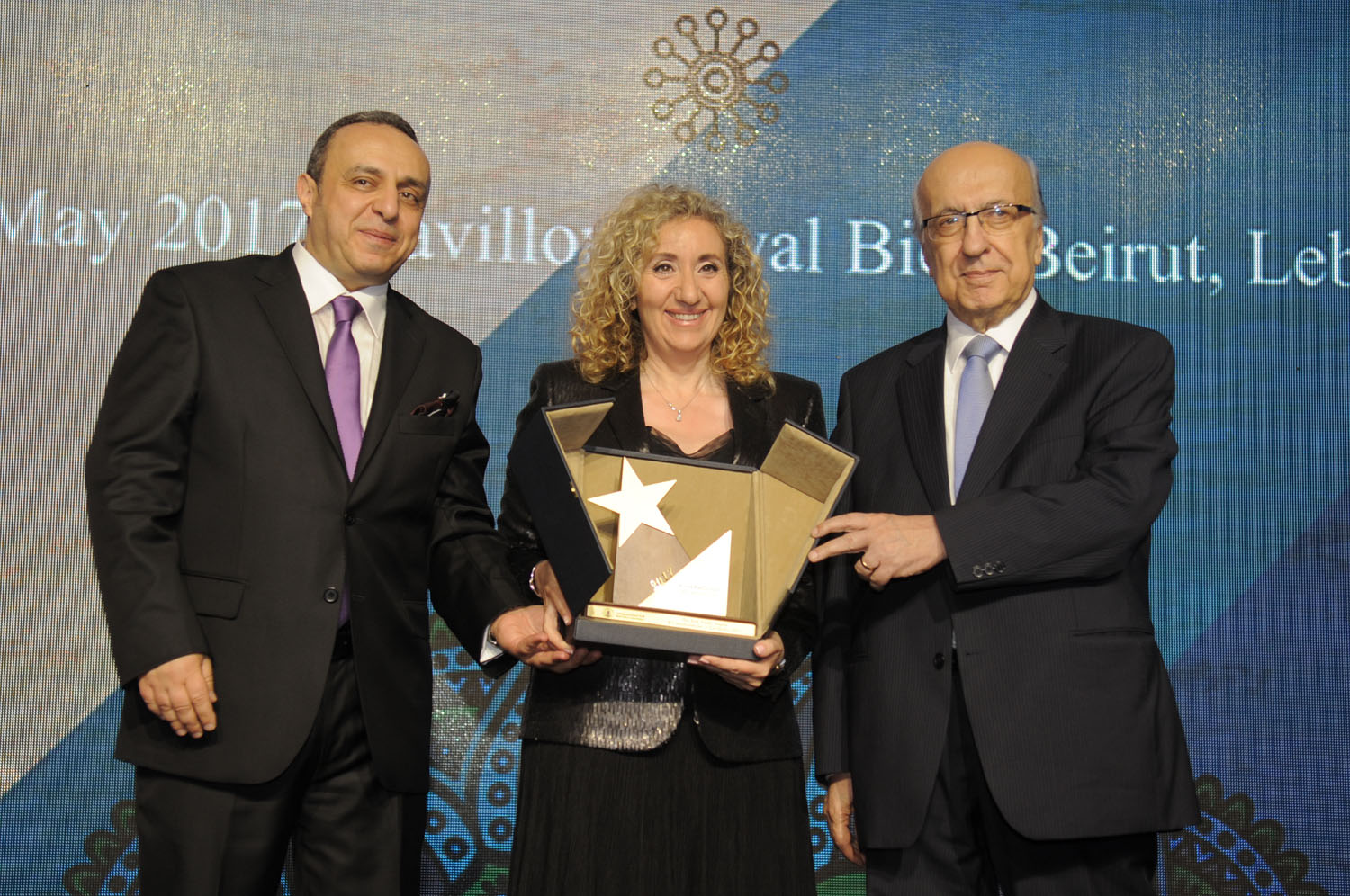 The prestigious World Union of Arab Bankers (WUAB) has granted its "Best Credit Card Services Award" for the year 2017 to AL-MAWARID Bank, in recognition of the institution's excellence in the field of credit card services.
Mrs. Nahla Khaddage Bou Diab, Chief Operating Officer of AL-MAWARID Bank, was handed the award during the World Union of Arab Bankers' Annual Dinner held on Friday May 12th, 2017 at Pavillon Royal in BIEL which gathered high profile bankers and key regulatory figures from leading regional and international bodies.
Established in 1980, Al Mawarid Bank, the first Bank to introduce credit cards to the Lebanese market in 1995, succeeded in positioning itself as a leader in the Arab retail banking industry and has maintained its market standing over the years.  The bank has been recognized for its leadership in credit cards in the Lebanese market including the "Best Card Design Award" by Visa "Black Card" in 2016.  Al-Mawarid Bank values this award greatly and is committed to continuously provide its clients with international standard card services.
Upon receiving the "Best Credit Card Services Award" on behalf of the Bank, Mrs. Bou Diab stated: "It is indeed a great honor to receive WUAB's Best Credit Card Services Award and to be among the region's leading commercial banks and financial institutions."  Bou Diab added: "This new achievement underlines AL-MAWARID Bank's continuous commitment and ability to play an active role in Lebanon's healthy banking sector as we keep on raising the performance bar higher, both locally and regionally."
Categories