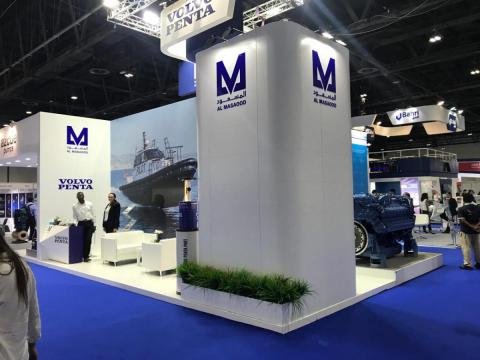 Long-standing partnership with global manufacturers positions Abu Dhabi-based company's regional leadership in maritime services
Al Masaood's Power Division participated in the 9th edition of Seatrade Maritime Middle East, the region's biggest maritime exhibition, taking place from the 29th of October to the 31st of October at the Dubai World Trade Centre. Al Masaood's Power Division is showcasing leading marine commercial engines and power systems from global manufacturers MTU and Volvo Penta.
Robert Schwarz, Chief Operating Officer, Al Masaood LLC, said: "Al Masaood maintains its leading position in the region as a major player in industrial maritime development and contributes to the UAE's pioneering role as a global maritime hub. Our participation at Seatrade Middle East is testament to our commitment and support to the country's vision and initiatives.
He added: "The marine sector in the country has been an integral part of Al Masaood's historical growth as a company and we are keen to continue building on our success through our solid partnership with global marine manufacturers."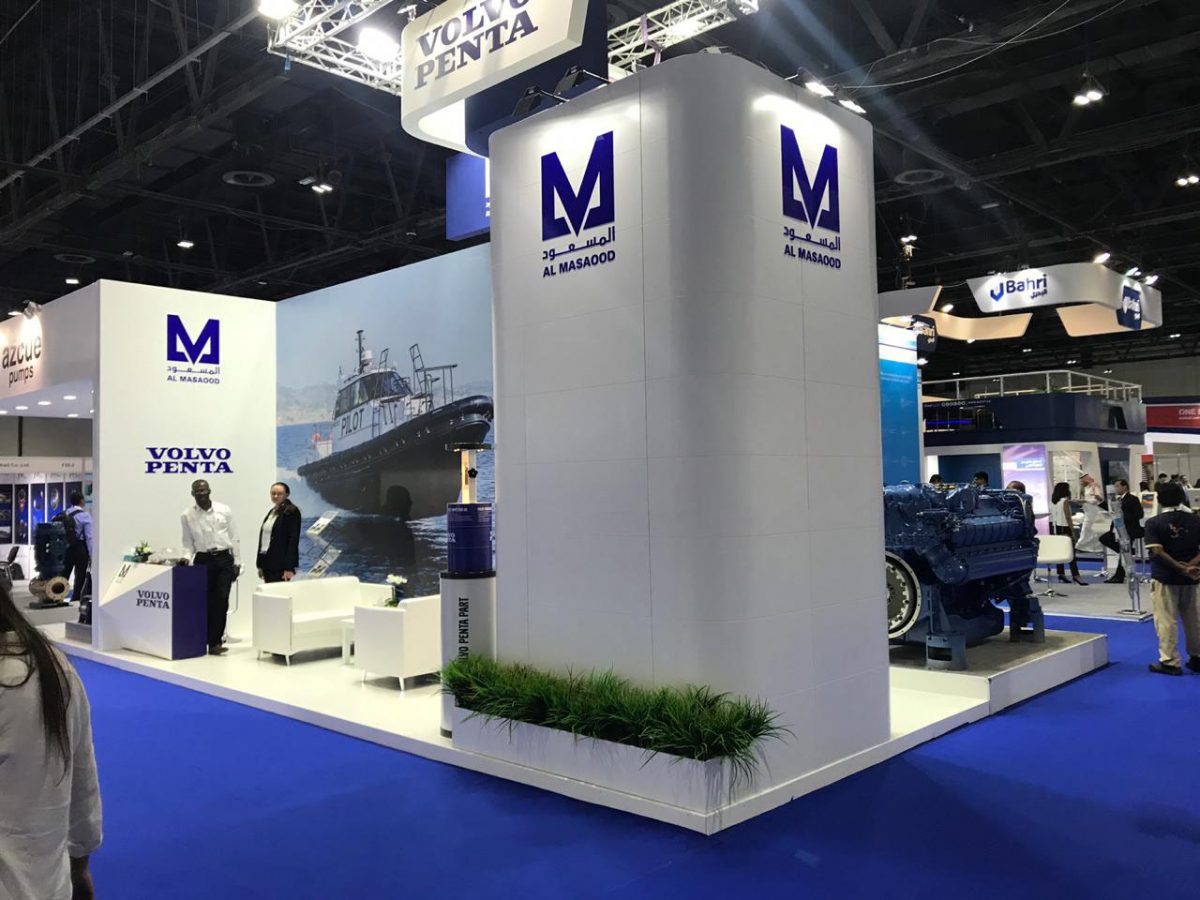 The Abu Dhabi-based company has established a long-standing partnership with MTU, one of the world's leading manufacturers of large diesel engines and complete propulsion systems and the wholly owned subsidiary of Germany's leading industrial firm Rolls-Royce Power Systems AG. Al Masaood has displayed MTU's latest marine technologies including MTU Marine Engines, Simulators, Advanced Control & Monitoring and Propulsion Systems.
Al Masaood also displayed Volvo Penta at the fair, a leading manufacturer of marine diesel and petrol engines and fully-integrated propulsion systems. The range of marine commercial products displayed included Volvo Penta IPS, Aquamatic Strendive, Diesel Inboard, Marine Gensets and Auxiliary engines.
Rasso Bartenschlager, General Manager of Al Masaood Power Division, noted: "Al Masaood complements advanced technologies with excellence and innovation in all its engagements and ensures services are delivered by highly-qualified engineers. As an example of recent success, Al Masaood's Power Division has signed a contract to provide 10 shipsets including marine engines model 16V2000M72 and the Blue Vision New Generation 'Advanced' Control & Monitoring System destined to Kuwait Oil Company. Bahra, the first crew boat, is set to be delivered this year."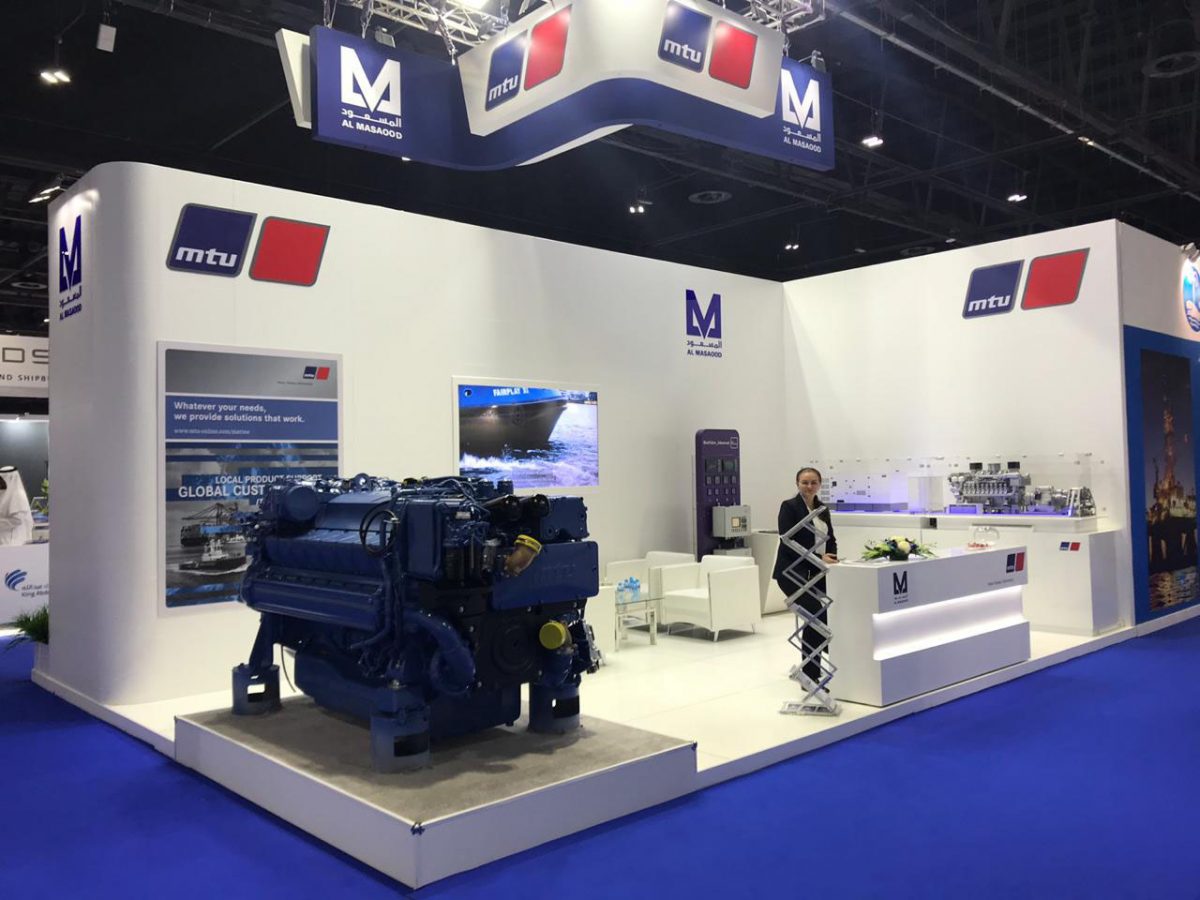 Al Masaood's Power Division is known for its expertise in the power and marine sectors, especially in areas of project planning for marine propulsion systems, project management, installation and commissioning, maintenance, and components and spare parts solutions.
Seatrade Middle East, the region's largest gathering of shipping and maritime industry decision makers, attracts nearly 8,000 attendees from across 90 countries including shipowners, ship operators, ship managers, charterers, superintendents, senior management and other industry professionals involved in the procurement of equipment and services within the maritime, offshore, oil and gas and ports industries.
---
About Al Masaood Power division
Al Masaood Power Division represents MTU, Volvo Penta and Leroy Somer in the UAE and Bahrain, providing the highest standards of after sales services. The Division's professional team possesses cutting edge technological knowledge and know-how and is able to plan and execute both customized and efficient solutions for its customers.
For more information about our products, services and commitment to sustainable mobility, visit www.masaood.com, You can also follow us on Instagram, Twitter and LinkedIn.
Categories