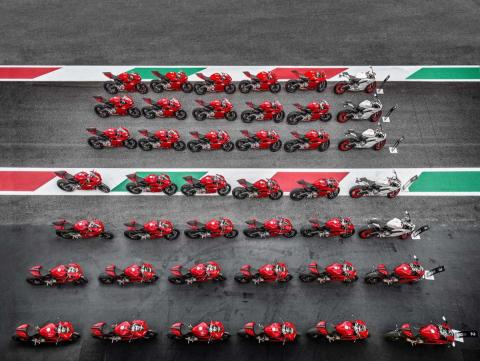 Under the Ducati Riding Experience DRE, high-profile instructors will teach passionate bikers at the prestigious Yas Marina Circuit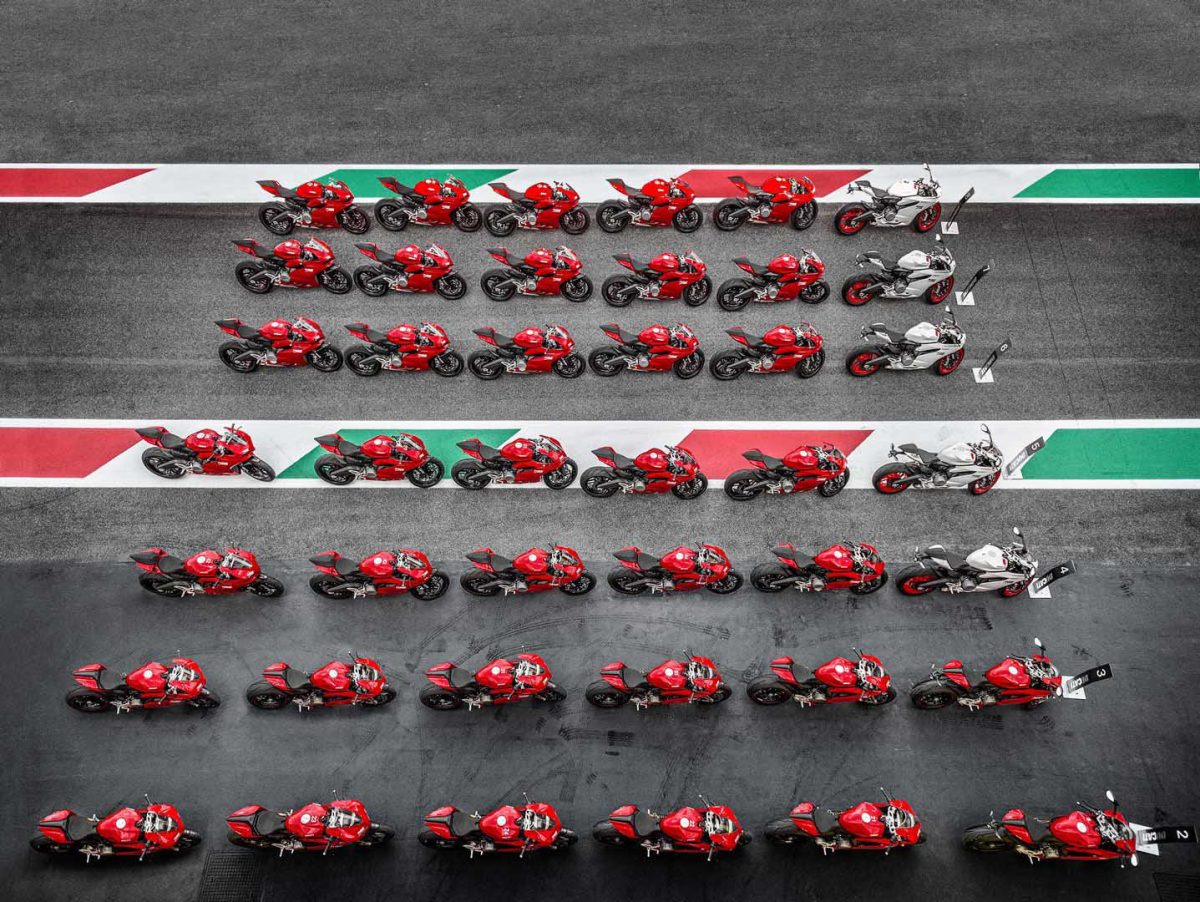 Al Masaood LLC, the official distributor of Ducati motorcycles in the UAE, recently teamed up with Ducati Riding Experience (DRE) Academy to hold special DRE classes at the Yas Marina Circuit in Abu Dhabi on Friday October 19th, 2018. International Ducati driving instructors from Italy will meet to offer high level training to a limited group of participants from all over the world. Students will be on track from 9am to 5pm with classroom lessons offered throughout the day.
The DRE Academy, an admired riding school of excellence and a reference point for those wanting to sharpen their riding skills, provides a fun and adrenaline-filled training program in famous tracks across various locations to more than 10,000 bikers from around the world. Since its establishment in 2003, the academy has made sure that each DRE course offers its students with a unique, lasting experience, supported by a team of instructors, staff, and mechanics.
Joel O'Brien, General Manager of Ducati UAE said: "The DRE program is a unique opportunity to learn using an exclusive bike pool prepared and tuned by professional and well-trained Ducati technicians. Abu Dhabi's Yas Marina Circuit is the ideal venue for this exciting event and was selected amongst other world-famous race tracks. Al Masaood partnered with the Academy to be part of the world's top rider training course and see in action how the riders pushed their limits to improve their skills and become better at what they do."
A team of instructors made up of expert riders who boast World, European, and National titles descended on the capital will deliver a high level of rider training to a limited group of global participants throughout the day.
The instructors for Abu Dhabi DRE will compromise the greatest champions. The team includes Marchetti Dario, Valia Alessandro, Pirro Michele, Cavalieri Samuele, Ferrari Matteo, Bono Luca, Poggiali Manuel, Zanetti Lorenzo, Lamborghini Ferrucio, De Matteis Gianni, and Liverani Gianmaria.
Track Evo is for those who are already more or less confident with corners and curves on the track.  In Abu Dhabi, riders will use the Panigale 959 to refine their range of riding techniques on any track, from learning how to increase cornering speed to maximizing acceleration.  The Track Master course, on the other hand, is ideal for experts who want to get more involved in the racing world and only need to learn how to get the most out of the bike and maximize performance and consistency. They will use the Panigale V4 S for this particular training held in the capital.
---
About Ducati UAE:
The story of the Ducati dream began in Bologna in 1926, Ducati is proud to represent the world's most attractive motorcycles are the result of a deep commitment to racing competitions; they are the purest expression of refined skill, unmistakable design and above all, a great passion for bikes. Ducati Bikes – in over 60 nations throughout the world these models dominate the dreams of the most ardent motorcycle enthusiasts. 
Ducati is distributed throughout the UAE by Revolution Accessories LLC, part of Al Masaood LLC, a highly dynamic organization with a diversity of companies and businesses. Al Masaood is an icon for the UAE's automotive market, being the main distributor for global brands such as Ducati, Nissan, Infiniti, Renault, Renault Trucks, UD Trucks and Bridgestone in Abu Dhabi, and for Ducati in all the UAE.
Ducati's flagship store in the UAE is located in Dubai, on Sheikh Zayed Road offering a full range of products and services for motorcycles, merchandise, riding equipment, parts, and accessories, as well as finance and insurance facilities through strategic partners.
For more information, please visit www.ducati.ae and follow us on Facebook and Instagram.
Categories