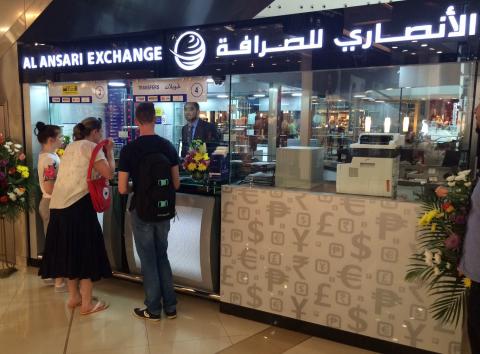 Company opens 15 new branches in key strategic locations nationwide
UAE, June 17, 2014- Al Ansari Exchange, a UAE-based foreign exchange and worldwide money transfer company, has announced that it has recently opened new branches in the UAE with an aim to continue with its nationwide strategic expansion plans. The company now boasts more than 140 branches across the country that will bring its services closer to its customers, enabling them to avail a host of services provided by the leading money exchange firm.
The recently opened Al Ansari Exchange branches are distributed between Dubai, Abu Dhabi, Al Ain, Sharjah, Ajman and Fujairah. The Dubai branches are located at the Ansar Gallery in Karama and Deira, Marina Walk, Dubai Marina Mall and Al Fahidi Souq. The branches in Abu Dhabi are situated at the Capital Mall, Paragon Mall, Souq Madinat Zayed, Central Market and Galleria Mall. In Al Ain, the branches are based in Boutik Mall, Wahat Hili Mall and Al Jimi Mall. The other three branches are located at Matajer Al Mirgab in Sharjah, Lulu Hypermarket in Dibba, Fujairah, and Rumalia in Ajman.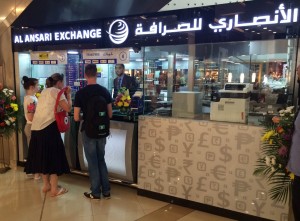 Rashed Ali Al Ansari, General Manager, Al Ansari Exchange, said: "The opening of these new branches in the UAE are in alignment with Al Ansari Exchange's expansion strategy, which is aimed at building a network of branches at easily accessible locations for customer convenience. After a careful market study and assessment, we zeroed down on these strategic locations within important commercial centers to open our new branches that will fill in the gap in these neighborhoods. We are confident that these branches will contribute in increasing our market share and add to the volume of transactions by serving more customers.We expect a significant growth in our business from the new branches.In continuation with our expansion strategies and a promise to serve our customers more efficiently, we plan to add 10 more branches to our growing network within the coming year focusing on new communities and remote areas."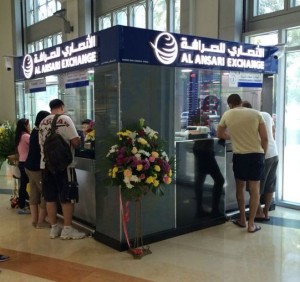 In light of the above "Al Ansari Exchange" has embarked on extensive recruiting and training campaign to man the newly opened branches. The company has recruited more than 250 multilingual staff from different nationalities to serve the diverse demography of the UAE. The total manpower of the company has reached more than 2250 making it one of the significant recruiters in the financial sector.
About Al Ansari Exchange
Al Ansari Exchange is one of the leading remittance and foreign exchange service providers in the UAE. Founded in 1966, the company has established its presence through an extensive network of more than 130 conveniently located branches across the country to bring its services closer to its customers.
Al Ansari Exchange has established strategic partnerships with leading banking and financial institutions around the globe to reinforce its commitment to provide key financial services to its growing customer base. The company constantly introduces exclusive offerings and reward schemes for its customers, while maintaining a truly unique banking experience through its wide range of technology-driven financial services that cater to specific customer needs. Al Ansari Exchange employs a highly qualified and professional team of over 2,200 multinational employees, who serve more than 2 million multi-national customers per month in accordance with consistent level of service experience that meets and exceeds customer expectations.
In addition to remittance and foreign exchange services, Al Ansari Exchange also offers a host of other ancillary financial services, including bill payments, credit card encashment, international mobile top-up, investment and saving schemes, loyalty programs, e-exchange, payroll solutions and corporate cash collection services.
Categories