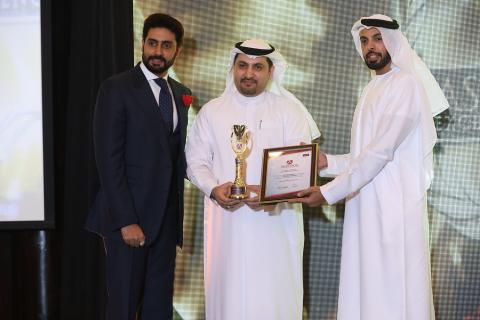 Company named 'Best Money Exchange' for outstanding industry contributions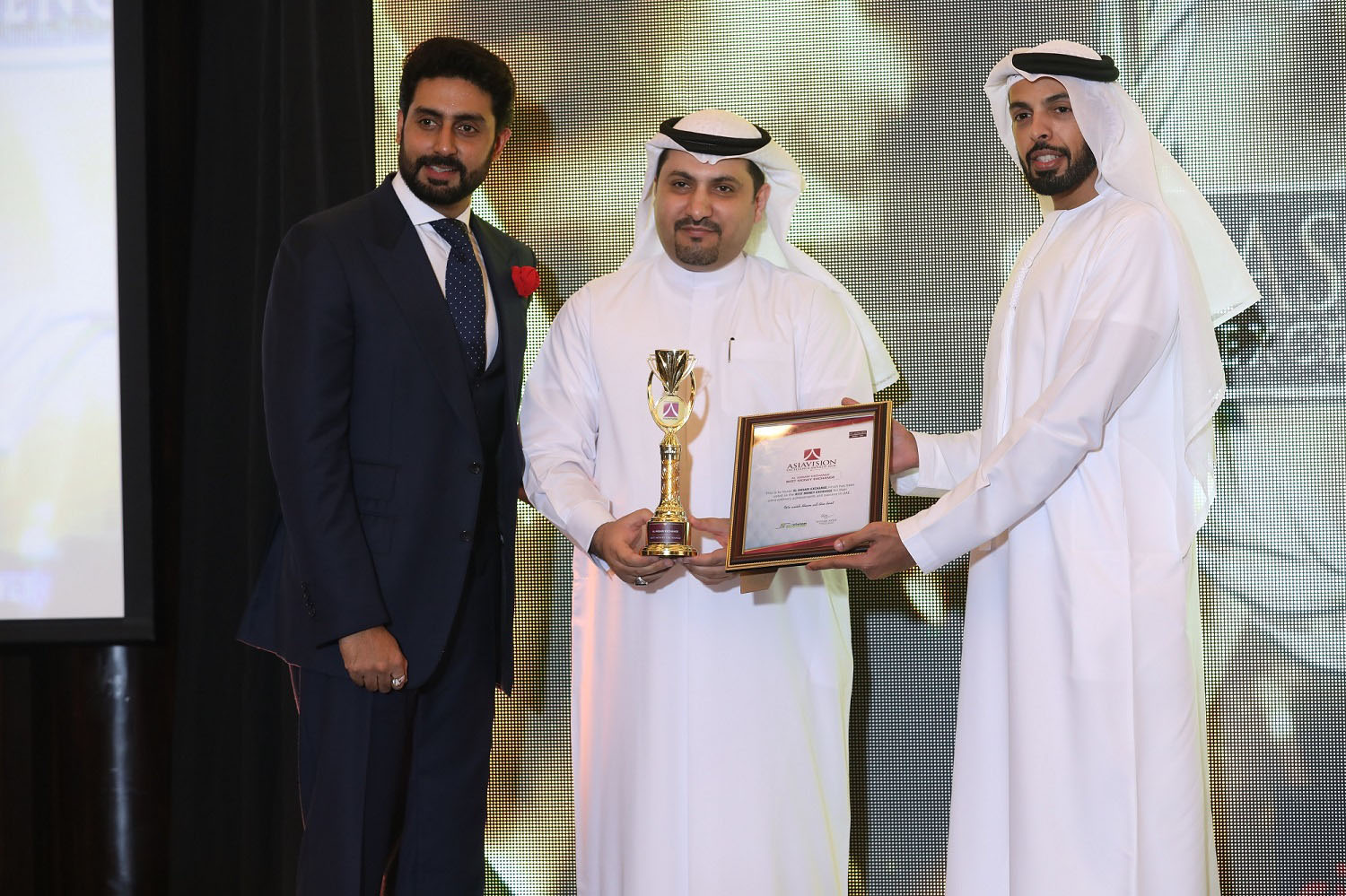 Al Ansari Exchange was named this year's 'Best Money Exchange' at the recently concluded Asiavision Excellence Awards held at the Royal Ballroom of the Palace Downtown in Dubai. During the star-studded awarding ceremony, famous Indian film actor Abhishek Bachanan handed over the much-coveted award to Al Ansari Exchange's high-level executives who attended the event along with key representatives from an elite group of local and regional businessmen.
The award was given in recognition of the company's exceptional industry contributions, leading organizational performance and continuing efforts to help set the highest standards in the UAE and the rest of the Gulf region. The win marks another milestone in the company's continuous efforts to provide best-in-class foreign exchange and money transfer services to its customers via it's over 170 branches spread across the UAE. The company was selected through a public online voting poll and by an esteemed panel of judges based on a set of criteria that included overall service excellence.
Ali Al Najjar, Assistant General Manager and Head of Operations Department at Al Ansari Exchange, said: "In the midst of a growing competition in the thriving local and regional industries, receiving the 'Best Money Exchange' award is a major achievement for our entire organization. We take great pride in being recognized as the best in the business in terms of offering world-class and hassle-free money exchange solutions. We would like to thank all who have voted for us and the honorable board of judges for winning this distinctive award, it will only further inspire us to consistently push boundaries to deliver our services in a professional and excellent manner."
Over the years, Asiavision has recognized not only well-established brands in the country but also those who have turned out to be the beacons of hope for millions of people and their families by providing them different levels of life standards through the employment opportunities they have created.
Aside from the 'Best Money Exchange' award, other categories included 'Outstanding Social Service;' 'Philanthropist of the Year;' 'Young Entrepreneur of the Year;' Best Retail Software Solutions;' 'Most influential Asian of the Year;' 'Fastest Growing Jewelry in GCC;' 'Best Hospitality Group;' 'Best Diversified Mass Useful Business Group;' 'Best Aviation Service;' 'Best Real Estate Group;' 'Best Medical Center/Healthcare Group;' 'Achiever in Entertainment Industry;' 'Best NRI-friendly Builder;' and 'Most Popular Humanitarian Business Personality.'
Categories