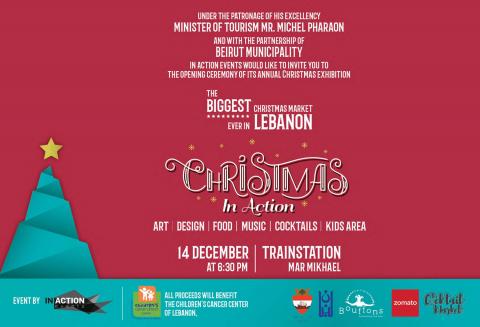 The yearly exhibition celebrating the festive season for a cause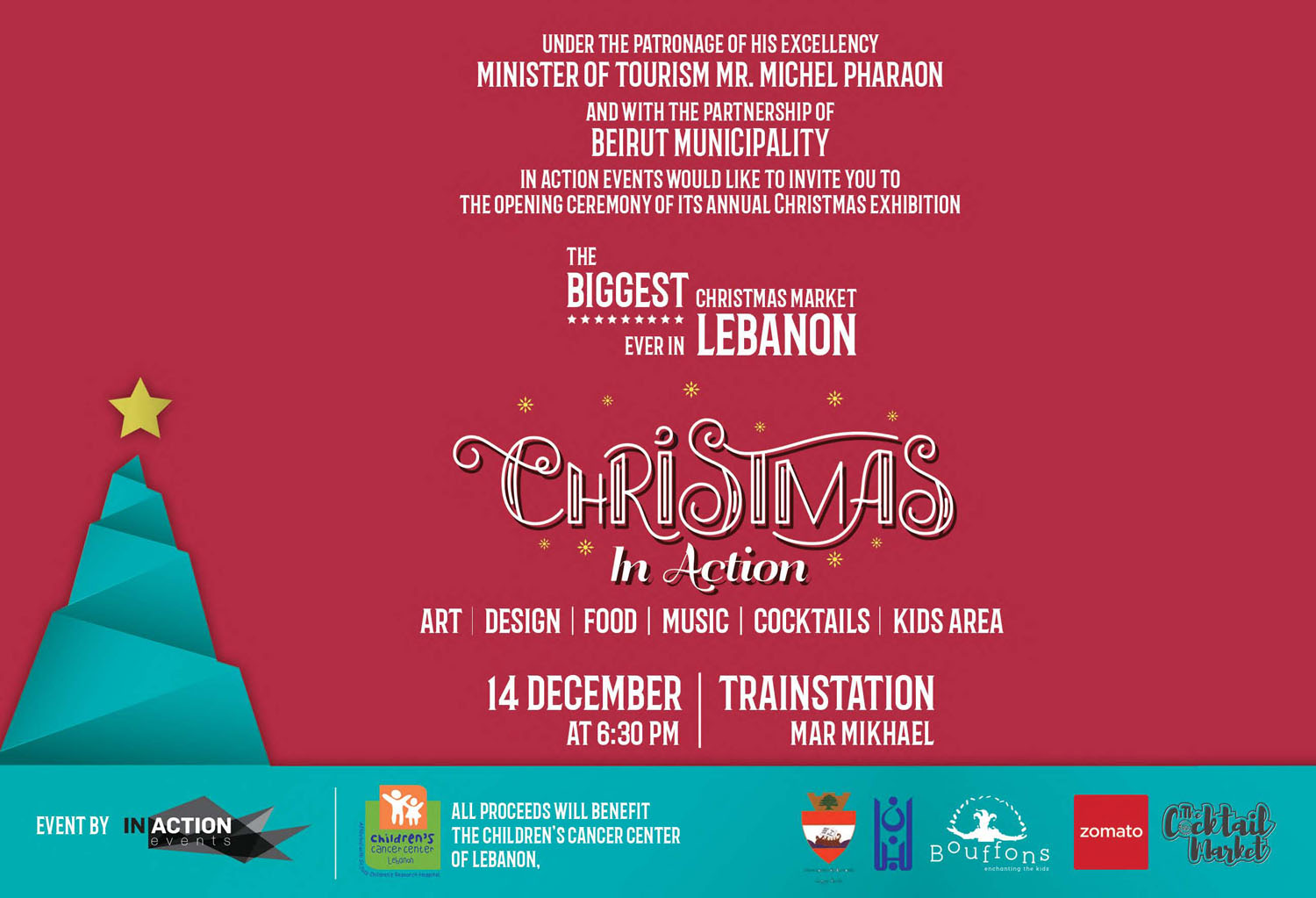 In line with its all-time aim to celebrate Christmas season in unforgettable moments, In Action Events announced that "Christmas In Action" will take place this year, for the second time in a row, in Trainstation Mar Mikhael, from 14th till 18th of December, 2016.
"Some see a hopeless end, while others see an endless hope". Aligned with this saying and because Christmas is not only about gifts and events, "Christmas In Action 2016" will remind Lebanese people this year that caring about others is the essence of this season. The initiative that started during last year's edition continues this year by supporting and helping the Children Cancer Center of Lebanon, with the sole purpose of drawing an array of hope along with a smile on the faces of suffering children during this time of the year.
The biggest Christmas market exhibition of the year has been refurbished to make everyone dive in the jolly spirit, regardless of all negativity around. While sustaining the role of artists and designers in society by supporting them through their artistic work, the exhibition will feature fashion, arts, food, entertainment and music, spreading joyful vibes in the hearts of all people thriving to feel Christmas spirit. The little visitors will also have a zone that is especially prepared for them to play and enjoy a large set of artistic workshops.
Anticipating the success of this event, Cynthia Warde Boukather, the Founder of In Action, stated that "Every year our exhibition sees new features and new exhibitors but our mission has never changed. What we really care about is not only spreading joy and happiness but putting our hands in the hands of the suffering little ones, to raise together hope for a bright future."
After many fantastic events of unparalleled success in Beirut, In Action Events, the exhibition planning company, strives to give art more appreciation in the market, by managing exhibitions that help promote designers, helping them expose their talents, while expanding their market share nationally and internationally.
Categories