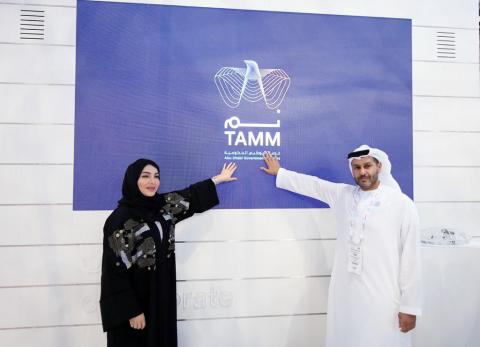 Initiative titled "New Medical Journey" ensures issuance of commercial license from two weeks to an hour
Abu Dhabi's Smart Solutions and Services Authority (ADSSSA) launched the second integrated journey titled 'New Medical Journey' at "TAMM" Platform during its participation at GITEX 2018, in the presence of H.E. Saif Mohammed Al Hajeri, Chairman of the Department of Economic Development – Abu Dhabi; and Dr. Rauda Saeed Al Saadi, Director General of ADSSSA.
The "New Medical Journey" offers several advantages, including saving more than three months of rent to the investor; a comprehensive and centralized source of information; permanent access to licensing; accelerated building approvals and employment hiring; faster issuance and approval of commercial and health licenses - from two weeks to less than one hour; and reduced number of required documents, from 15 to one.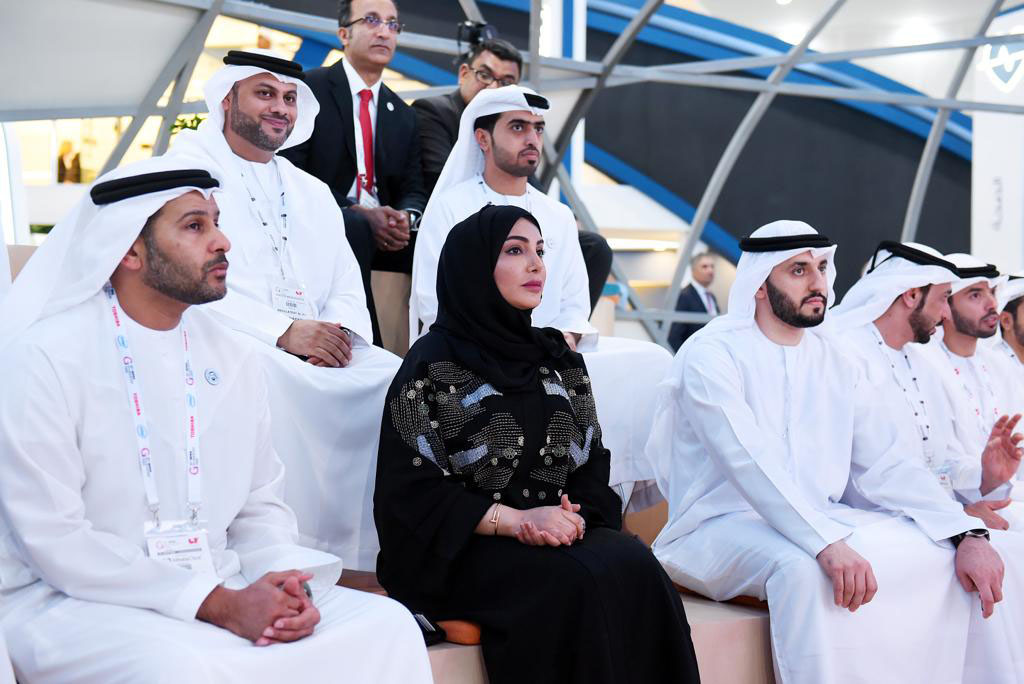 This initiative designed and developed through a single digital platform came on the heels of the successful launch of the 'Moving to a New Home' journey, which offers integrated four-stage procedures through a unified digital channel. It opens up opportunities as well as offers proactive, fast, and efficient processes in terms of license approvals, building completion, staffing, and health audit to start the business.
In this regard, H.E Sheikh Abdulla Bin Mohamed Al Hamed, Chairman of Department of Health stated: "We are happy to join efforts to ensure that all investors seeking opportunities in the Emirate, healthcare sector have smooth journey and easy start, I thank Abu Dhabi Systems and Information Centre for taking this important step for its role in attracting more investments in the sector, thus help in the expansion of services and improving its outcomes"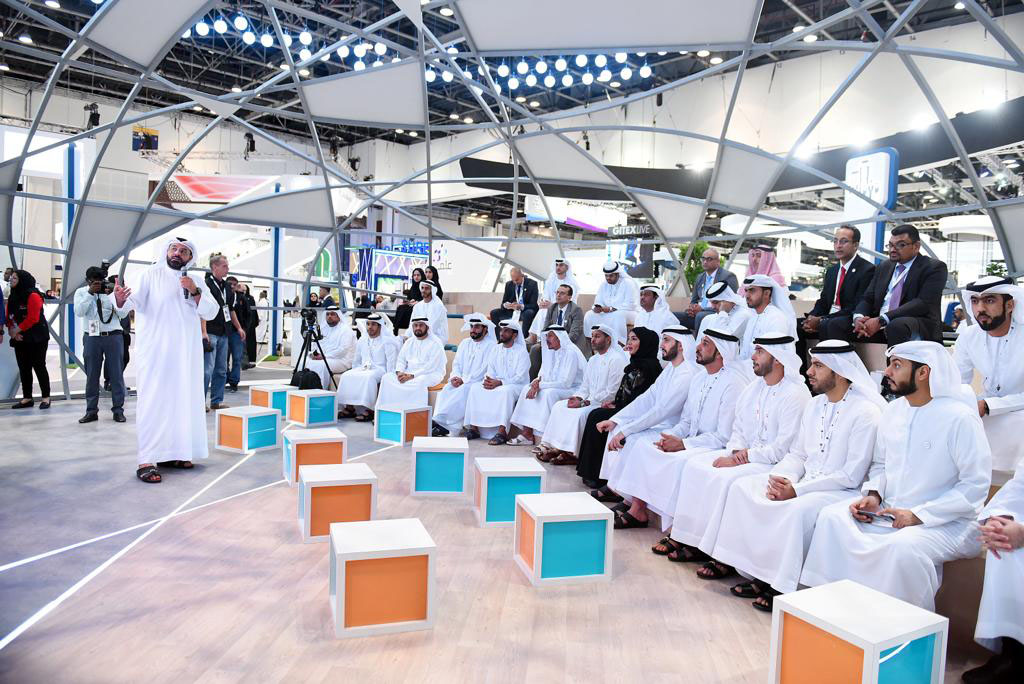 H.E. Saif Mohammed Al Hajri, Chairman of Abu Dhabi Department of Economic Development, underscored the Abu Dhabi Government's commitment to develop a smart system for government services provided by various entities by leveraging the latest digital technologies and smart applications, which will pave the way for the development of a single integrated platform for all stakeholders.
H.E. Al Hajri cited recent initiatives led by ADSSSA such as the TAMM which has just launched its new end-to-end journey services, the 'Opening a New Medical Center', which came soon after the 'Moving to a New Home' journey services was introduced. These services is a major leap in ADSSSA's efforts in boosting digital transformation and provide government services to all stakeholders in Abu Dhabi, including businesses, by ensuring they obtain the required approvals while saving on cost and time to complete their transactions.
He added that GITEX Technology Week 2018 is an opportunity for the Abu Dhabi Government to launch these smart digital services that meet the needs of businesses, positioning Abu Dhabi as a leading global hub for technological innovation and thereby attracting international companies to invest in the emirate. He said that the government entity's presence at GITEX further contributes to Abu Dhabi's goal of maintaining excellence and efficiency in government services and boost our innovation capabilities with the latest information and communications technologies in the world.
HE Saif Al Hajri commended ADSSSA's efforts in accelerating Abu Dhabi's vision in transforming government services through digital strategies and the creation of an integrated system under TAMM, which provides a single platform for all government entities and help them keep pace with the rapid technological evolutions across the world.
H.E Dr. Rauda Al Saadi said: "The "New Medical Journey" success has been made possible through the joint efforts of eight government entities to provide customers with a unique experience. Their collaboration reflects their common goal of enhancing the performance of government entities and providing the best services within 'TAMM', which seeks to deliver a unique experience and an integrated journey for customers through multiple channels and a unified platform. This is within the framework of providing the next generation of integrated government services. These end to end journeys reduce a lot of time, effort, and costs by taking advantage of the latest technologies. We aim to meet our customers' expectations and provide them with easy and fast services that serve their individual needs. By reducing time, effort, and cost, we are encouraging our investors to establish businesses and invest in Abu Dhabi."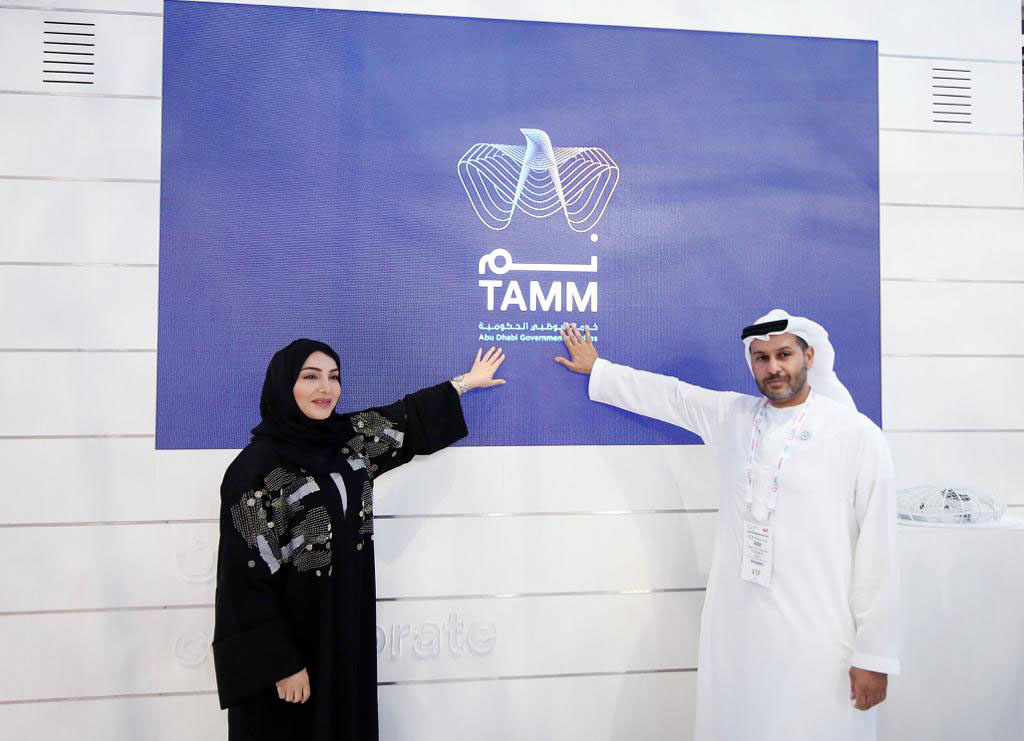 The journey was developed by several government entities including the Department of Economic Development, Department of Health, Department of Urban Planning and Municipalities, Civil Defense, the Ministry of Human Resources, and Ministry of Interior.
ADSSSA launched its first journey titled 'Moving to a New Home' in February 2018 as part of its plan to develop an integrated electronic services system to achieve a comprehensive transformation in the field of government services and ensure customer happiness and welfare. This is in line with the vision of the Abu Dhabi Government to enhance the emirate's economic environment and increase the quality of living in the Emirate.
Categories