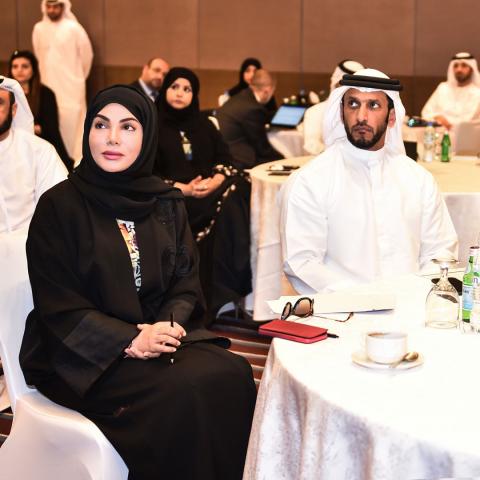 Qualitative step aimed at enhancing emirate's business environment and enrich customer's experience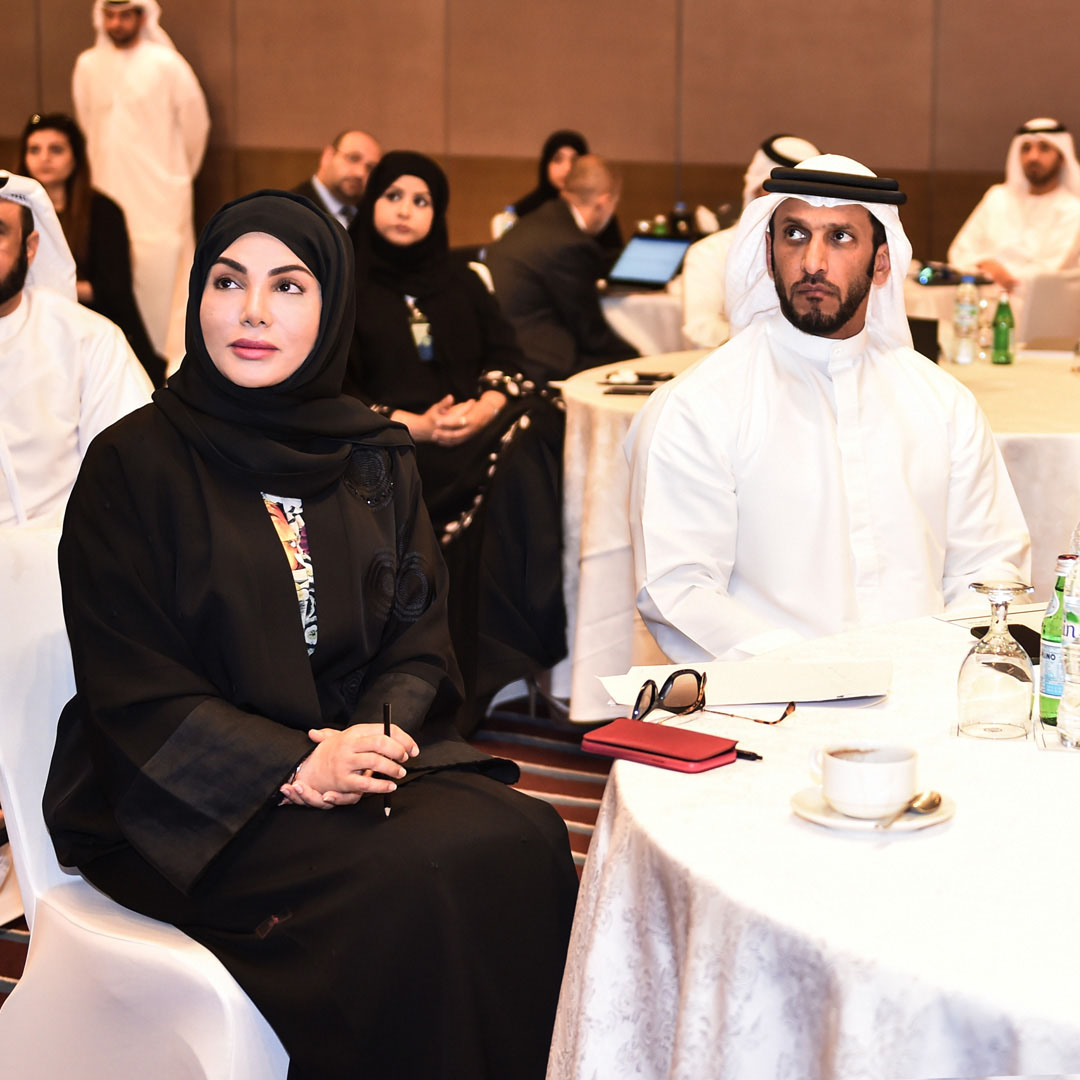 Abu Dhabi Smart Solutions and Services Authority (ADSSSA) successfully organized a special workshop aimed at unifying the Emirati's government customer service centres through its TAMM initiative, which looks towards achieving service excellence across Abu Dhabi Government by moving the service delivery model to a more 'journey-focused' approach. The workshop falls in line with the ongoing move to establish customer service centres across the emirate while also bringing various government entities under one umbrella to achieve Abu Dhabi Vision 2030. The workshop was attended by H.E. Sheikh Abdullah Al Hamed, Chairman of the Abu Dhabi Health Authority; H.E. Dr. Rauda Saeed Al Saadi, General Director of ADSSSA, senior executives and employees from various government entities in Abu Dhabi.
TAMM is the first of its kind government platform in the region to provide unified and comprehensive services that enrich customers experience and enable government entities to exchange government documents digitally via secure channels. The model includes sectors such as real state, education, health, entertainment, family, community and others. The first phase of the initiative is set to be launched on November 1, 2018, which will be highlighted with the opening of three centres to be located in Abu Dhabi, Al Ain and Al Dhafra--covering 80 per cent of transactions from government entities.
The workshop focused on the objectives of the project, including how to transfer the centres and customer service staff to TAMM centre; selecting and qualifying employees to be assigned to these facilities and providing the highest levels of services to enhance efficiencies and provide diversity. The sessions also sought to highlight the task of unifying the designs of various centres and providing a fully-integrated digital platform to manage customer services.
H.E. Sheikh Abdullah Al Hamed, Chairman of the Abu Dhabi Health Authority, said, "Unifying Abu Dhabi Government Customer Service Centres to TAMM Centre is a confirmation that our customers will remain the primary goal of government work. At the end of this year, we will celebrate this milestone achievement which looks towards providing world class government services, thanks to the efforts of the Authority and government entities to improve the provision of government services and put key priority on customer happiness."
H.E. Dr. Rauda Saeed Al Saadi, Director General of ADSSSA, said: "The Authority is committed in enhancing the joint efforts of various government entities to provide the highest quality of government services, enrich customers experience and enable them to make maximum use of the services and projects provided by the Authority with minimal time and effort. The workshop aimed at educating participants about Abu Dhabi's unified government services system "TAMM", which focuses on innovation and smooth design as the main pillars of providing integrated services that meet the needs and aspirations of the customers in a proactive way—thereby reinforcing Abu Dhabi's position as a global hub for technological innovation."
Dr. Al Saadi emphasized on the importance of cooperation between government entities in qualifying and training national human resources to provide an exceptional government experience based on the highest standards of quality that fall in line with the Abu Dhabi Government's customer happiness formula. She stressed on the Authority's keenness to provide technical support to all government entities to ensure the success of the unified digital channel experience.
Many officials will be nominated by the participant government entities such as the Department of Economic Development, Abu Dhabi Police, the Department of Education and Knowledge, the Department of Urban Planning and Municipalities, Department of Transport, Abu Dhabi Housing Authority, Abu Dhabi Food Control Authority, Department of Culture and Tourism, Department of Social Development, Abu Dhabi Retirement Pensions and Benefits Fund and Abu Dhabi Judicial Department.
Categories