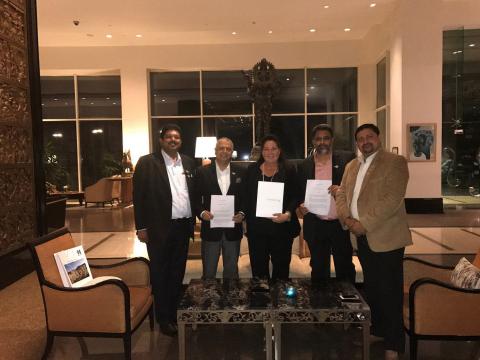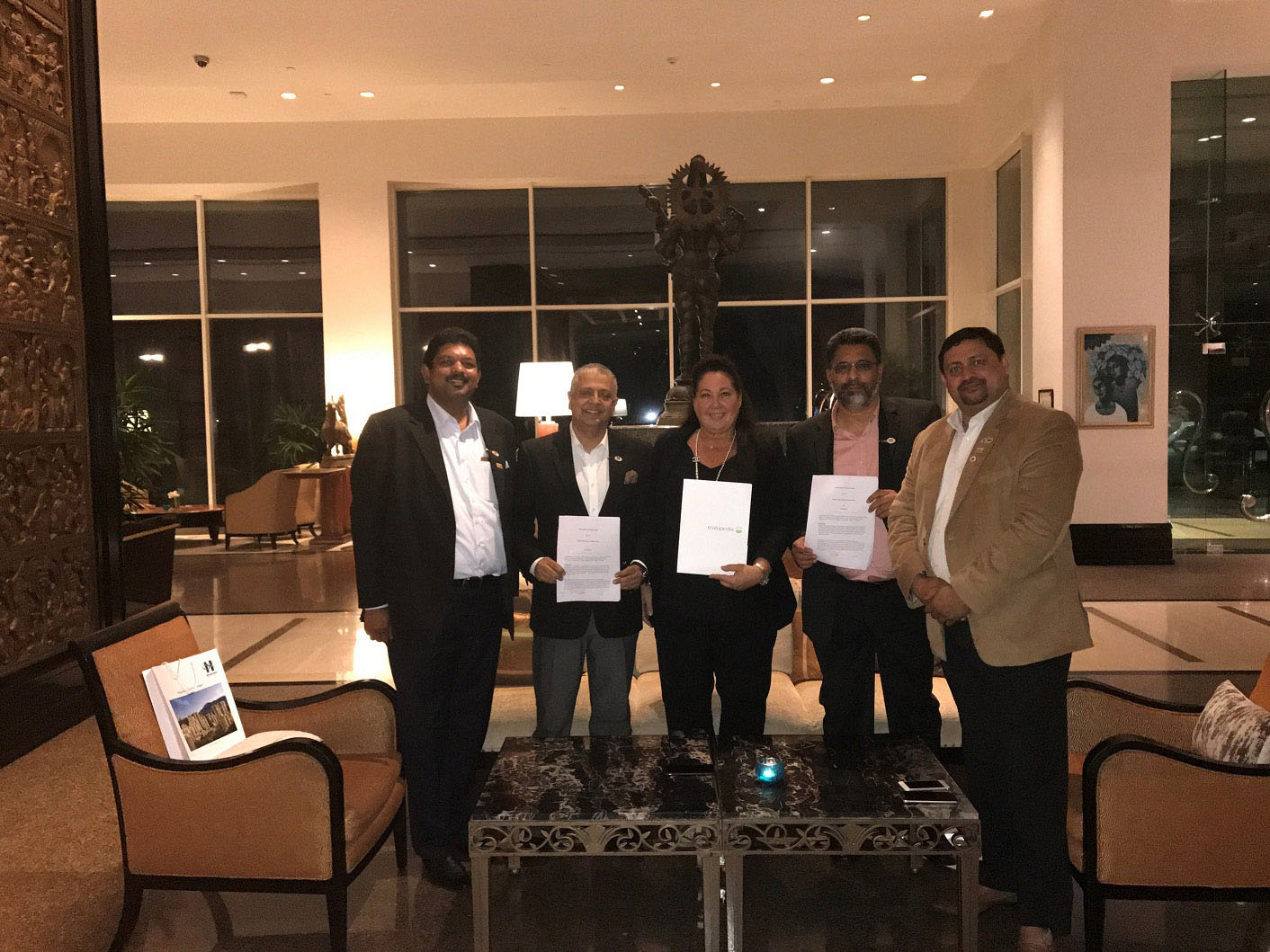 Dubai-established global e-marketplace signs partnership agreement with National Association of Realtors – India
Realopedia, the global real estate e-marketplace established in Dubai, has today (September 12, 2017) announced its new agreement with the National Association of Realtors – India (NAR-INDIA) at the ongoing 16th Cityscape Global conference and exhibition at the Dubai World Trade Centre. In line with its program to expand its pool of global partners, the latest partnership brings in a broad portfolio, which will integrate more than 40,000 registered real estate brokers from India's booming market into the global online platform.
The Indian real estate market is a high-growth sector, which market analysts see growing up to USD 180 billion by 2020, with between USD 7 and 10 billion worth of investments expected to pour into the sector by the same year. Tapping into one of India's highly organized industry association facilitates global connectivity and networking opportunities for India as well as open new channels for developers to reach new markets.
Laura Choueri, Founder and CEO, Realopedia, said: "With our latest partnership agreement with NAR-INDIA, we look to open a wealth of access to a global market seeking to establish stronger links with India's booming property sector. It is essential for investors and customers to have a trusted source and platform to navigate their way into finding suitable property as well as updated information on the market value of their investments. More so, integrating one of India's largest industry associations to Realopedia's network opens new channels for developers from Dubai, the UAE & GCC, and globally to reach to new markets. India is a huge market and we are very confident this partnership will bring in a lot of positive experiences to Realopedia's global users."
NAR-INDIA represents the voice of realtors in India as the apex national organization of real estate brokers comprising 45-member associations from all over the country with registered members reaching to more than 40,000 real estate brokers. Established in 2008, the not-for-profit group is affiliated with the National Association of Realtors (NAR), a global organization of realtors based in Chicago, United States with over a million members spread across 45 countries.
The integration of NAR-INDIA's essential information and key activities to Realopedia is expected to be completed within a month.
Sam Chopra, President NAR-INDIA, commented: "Collaborating with Realopedia is a major development for India's real estate market, which has remained a lucrative investment opportunity for foreign investors and millions of Indians living abroad who are looking to invest into property in their home country. Realopedia is poised to capture a huge market segment in the global real estate sector. As a reliable and trusted organization across India, we look forward to expand the network of our property brokers and help them enhance their capabilities through the online portal."
Realopedia has established partnerships in major real estate markets worldwide and key offices in the UAE, the US, and the UK. It has recently formed a first-of-a-kind strategic alliance with the region's leading e-commerce site Souq.com, a subsidiary of Amazon.com, leveraging on its global accessibility and digital expertise to expand market reach for all its stakeholders and online users.
Categories