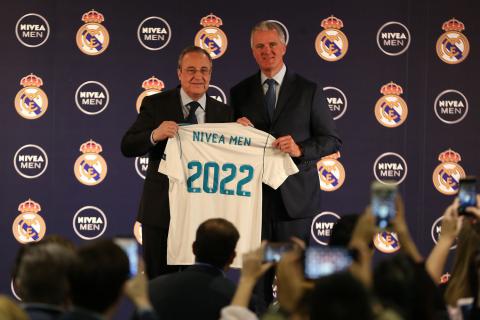 NIVEA MEN launches exclusive video with preparation insights from the locker room with Real Madrid players Sergio Ramos, Marcelo, Isco and Lucas Vazquez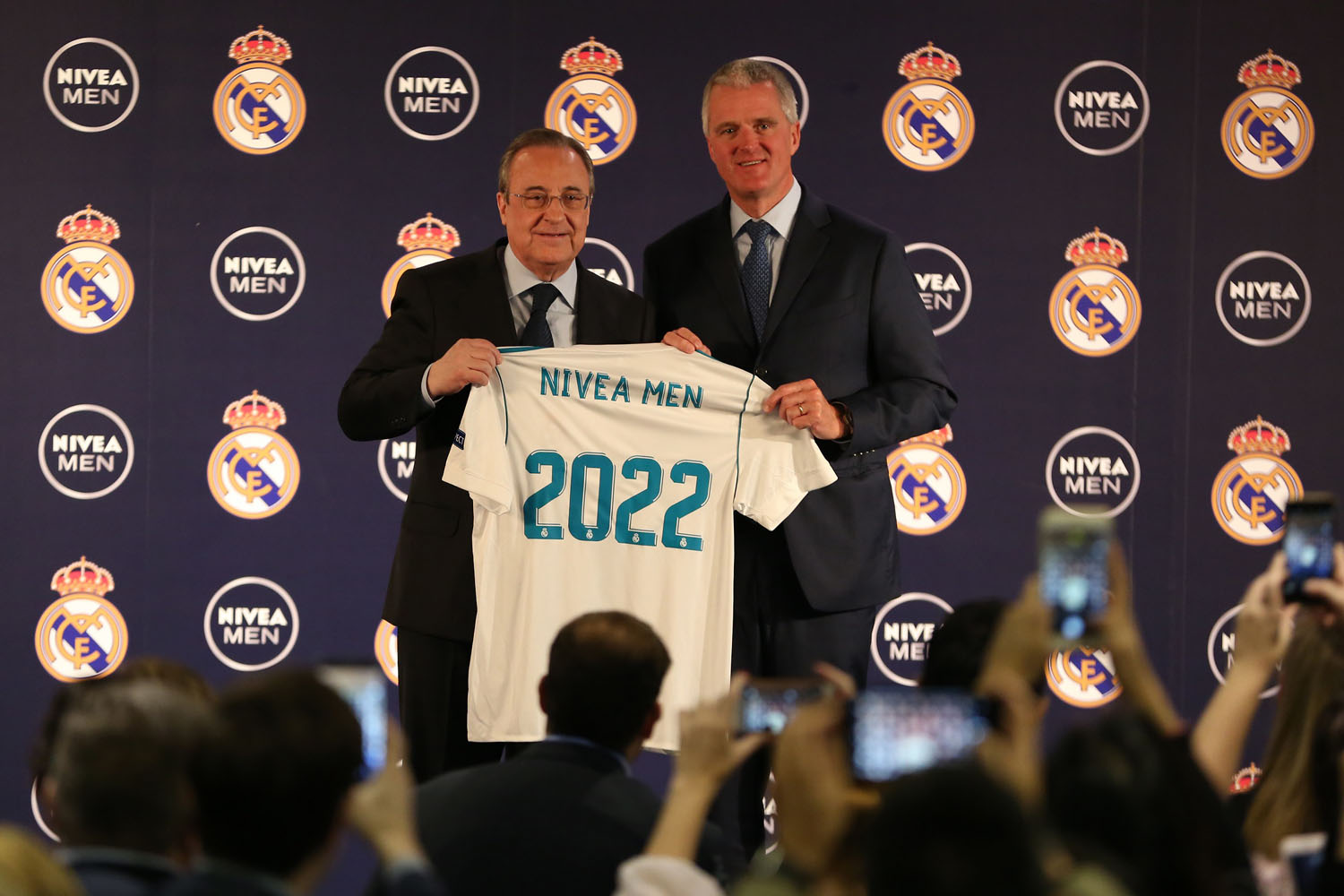 NIVEA MEN, global market leader in men care, and world-famous football club Real Madrid C.F., have now signed a five-year contract extending their partnership globally in 70 countries. The two brands have been successfully partnering since 2013 in select countries.
 "Modern football and men care make a great match, both standing for values like confidence, togetherness, passion and mastery. Therefore, we are excited to bring our cooperation with the world-famous football club Real Madrid to a global level," says Beiersdorf CEO Stefan F. Heidenreich.
 Preparation insights from the locker room: video of Real Madrid players Sport professionals and their preparation routines are a valuable source of inspiration to enhance their own preparation and performance. NIVEA MEN therefore offers an exceptional look behind the scenes of Real Madrid thus activating men worldwide to unlock their full potential in their everyday lives: In a video, Sergio Ramos, Marcelo, Isco and Lucas Vazquez share personal insights from the locker room. Fans get to know the "men behind the players" – their rituals, their motivations and their preparation techniques.
Download Link: Video: Preparation insights from the locker room: https://we.tl/l6Yp69QWag
About NIVEA MEN
With NIVEA MEN, Beiersdorf was the first cosmetics manufacturer to develop a cross-category grooming series for men in 1986, and today is the global market leader in this segment. The range includes products from the areas of cleansing, shaving, aftershave, face and hair care. In addition to the successful collaboration with world champion football coach of the German National Team, Joachim Löw, the company cooperates on the local level with the Italian football club AC Milan, Saint Germain Paris and Liverpool FC. With the Spanish club Real Madrid C.F. the first global partnership was signed – more than 70 countries are part of the five-year contract.
About Beiersdorf AG
Beiersdorf AG is a leading provider of innovative, high-quality skin care products and has over 130 years of experience in this market segment. The Hamburg-based company has around 18,000 employees worldwide and is listed on the DAX, the German benchmark equities index. Beiersdorf generated sales of €6.8 billion in fiscal year 2016. NIVEA, the world's No. 1 skin care brand*, is the cornerstone of the company's brand portfolio, which also includes brands such as Eucerin, La Prairie, Labello, and Hansaplast/Elastoplast. Beiersdorf's wholly owned affiliate tesa SE, another globally leading manufacturer in its field, supplies self-adhesive products and system solutions to industry, craft businesses, and consumers. * Source: Euromonitor International Limited; NIVEA by umbrella brand name in the categories Body Care, Face Care and Hand Care; in retail value terms, 2016.
www.beiersdorf-me.com
Categories