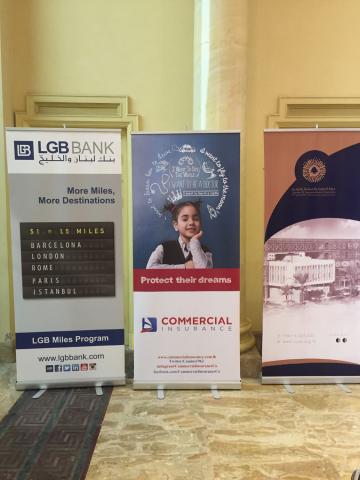 LGB BANK has sponsored the first Lebanese SME Forum organized by the Ministry of Economy and Trade at BIEL under the slogan "Your Needs, Our Challenges".
Mr. Samer Itani, the Vice Chairman and CEO of LGB BANK stated that: "Supporting the Forum reflects the importance we give to SMEs and to their role in the Lebanese economy. SMEs constitute 95% of all companies operating in Lebanon. They, thus, offer valuable job opportunities to the largest segment of the population, actively contribute to local growth, and encourage Lebanese citizens to stay in their country and regions".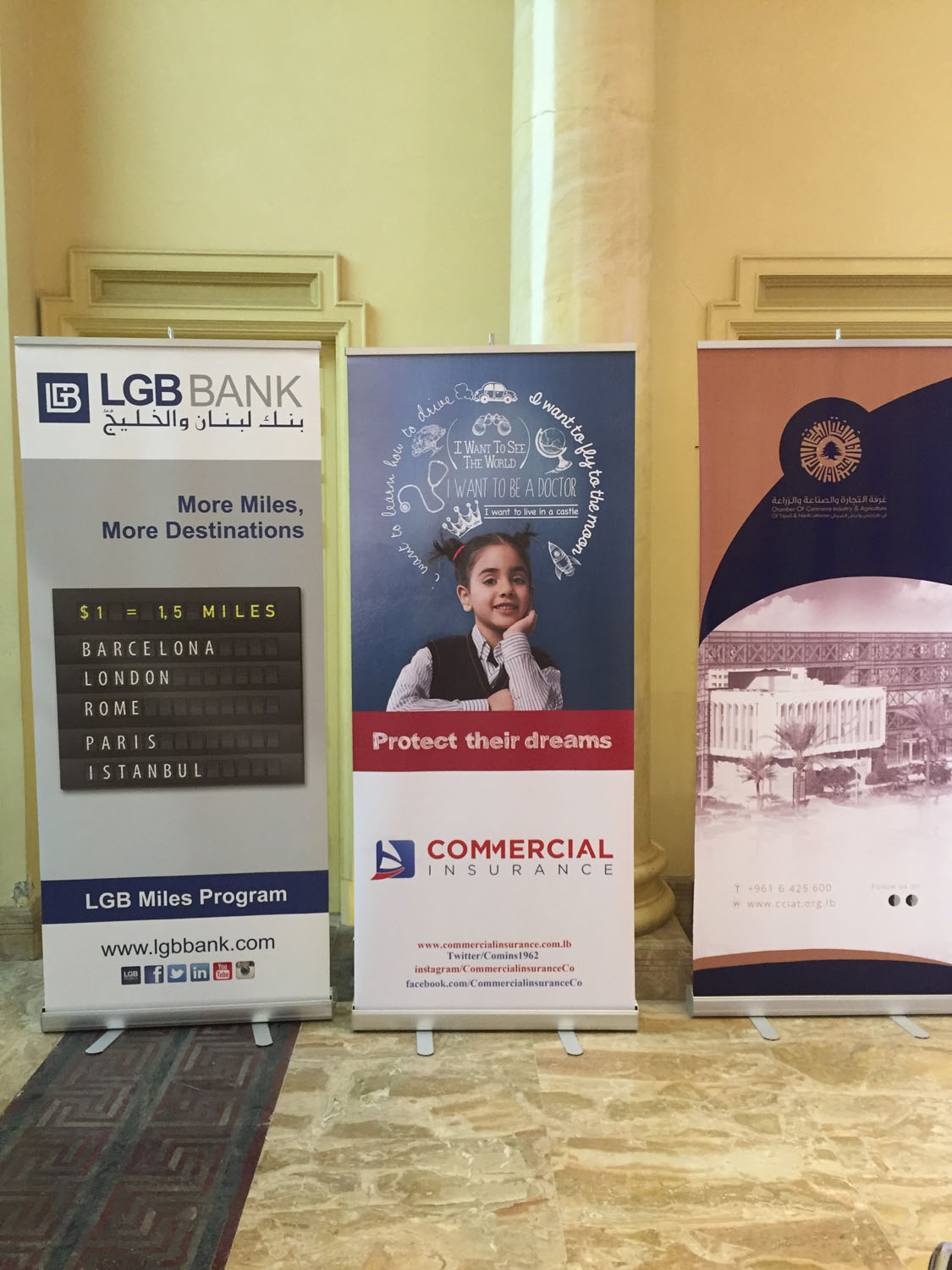 Itani hoped for the Forum's results and recommendations to be "the first step towards catering to the needs of SMEs and providing them with an ideal business climate to optimize their operations and strive". He also asserted that "the banking sector has a major role in supporting these companies", reminding that "LGB BANK constantly seeks, through its products, programs and loans, to provide SMEs with additional facilities that enable them to launch their businesses and sustainably grow in a challenging business environment".
It's worth mentioning that LGB BANK came in second place among Lebanon's Alpha Group banks in terms of Deposits' growth in 2016 which increased by 14.6%, to reach 5,367 billion Lebanese Pounds. The Bank also came third in terms of Assets' growth which rose by 14.9% or 6,193 billion Lebanese Pounds, while maintaining a high liquidity status. In terms of Net Profit, LGB BANK registered a growth rate of 15.6% valued at 53.4 billion Lebanese Pounds. Equity grew by 9.4%, around 528 billion Lebanese Pounds, which further enhanced the Bank's solvency and increased its capacity to face risks. Finally, the Bank registered a 4.1% growth in Loans, a rise valued at 2,172 billion Lebanese Pounds.
Moreover, LGB BANK offers its customers a variety of currency credit cards that enable them to avoid exchange rate charges while travelling. In addition to the US dollar and LBP credit cards, the Bank provides cards in UAE Dirham, Turkish Lira, Saudi Riyal, Euro, and Sterling Pound, as well as other elite cards such as the Black Card, the Visa Infinite Card, and the Visa Signature Card. Credit cardholders also benefit from the Miles Program which enables them to collect miles (1.5 mile for every 1 dollar spent or equivalent) every time they use their card at points of sale, with the possibility of exchanging them for airplane tickets to more than 55 destinations. Additionally, Cardholders can benefit from an exclusive Loyalty Program which grants them an opportunity to collect points and redeem them in cash or exchange them for valuable gifts.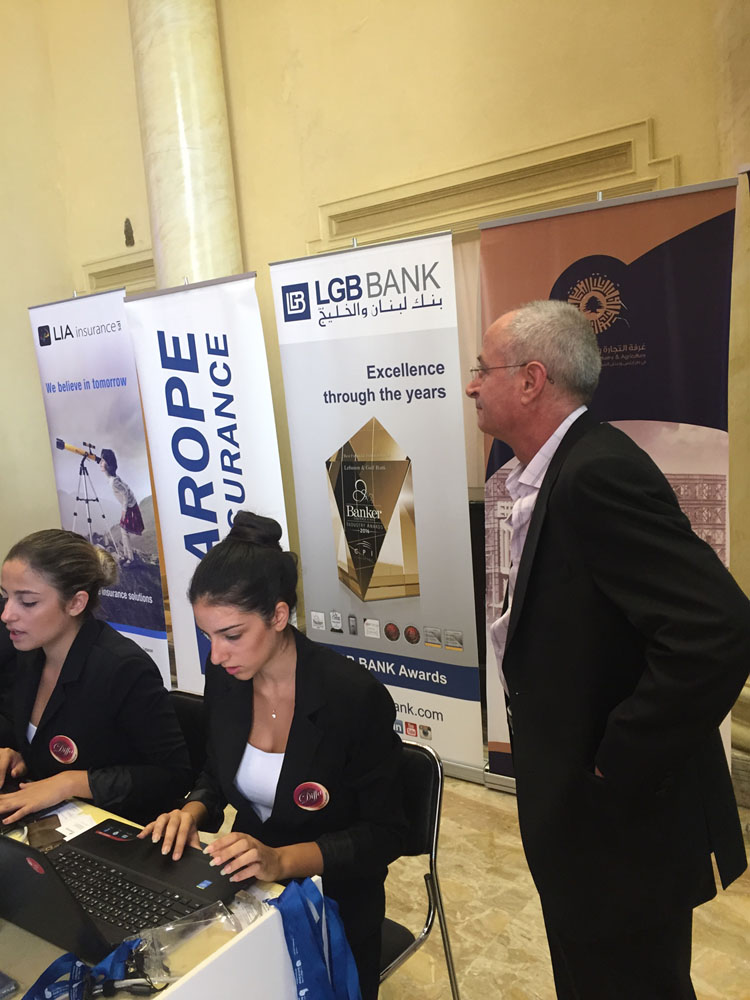 Furthermore, LGB BANK presents a number of value-added banking services such as Banking by Night, Mobile Banking and E-Banking, all abiding by the highest safety and technology standards, as well as a host of social media channels.
In terms of products, the Bank offers a comprehensive range of innovative and modern banking products through a network of 18 branches in Lebanon, in addition to a Cyprus branch and a Representative Office in Dubai. LGB BANK's continuous efforts towards further enhancing its standing as one of Lebanon's Alpha banks and one of the biggest Lebanese banks have earned it many awards including: the World Arab Banking Executive Award for Excellence in the field of E-Banking and Mobile Banking  by the World Union of Arab Bankers, the MEFTECH Award for the "Best Retail Bank", as well as the "Best Financial Transformation", "Best Credit Card" and "Best Co-branded Card" Awards by CPI Financial's Banker Middle East Magazine. Today, the Bank continues to pursue more prestigious awards that testify to the institution's numerous achievements in all fields.
Categories