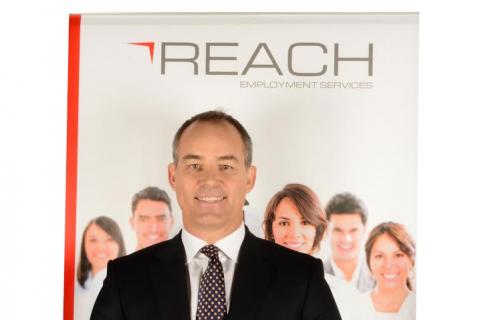 Almost 95 per cent of job seekers use social networking sites to find potential jobs
More than 85 per cent of candidates believe that their digital footprint can impact their job hunt
  The latest recruitment survey from REACH Employment Services, a regional market leader for executive recruitment and white collar outsourcing, reveals the emergence of social media as a powerful recruitment platform for GCC employers and candidates alike. More than 85 per cent of job seekers included in the survey said that they have thought about how their digital footprint can affect their employ ability. REACH polled over 1,000 employers, job seekers and residents across the GCC in March 2015 to gain key insights on the impact of social media and social networking on recruitment in the region. Results showed that 76.84 per cent of respondents engaged in social networking sites on a daily basis, with 62.11 per cent regularly checking on their online identity.   The social media and digital footprints of candidates were often or always checked during the interview process by 48.35 per cent of the polled hiring managers forming part of the survey group. Nearly half of the managers (42.22 per cent) also used social networking sites to recruit potential hires. Some (30.86 per cent) have also rejected prospective candidates due to questionable personal and/or professional traits observed about them online.   As for job seekers, 68.09 per cent said that they had researched their hiring panel online prior to their interview, with 25.88 per cent admitting to have left the recruitment process due to something they read about the panel online. Almost all candidates (94.74 per cent) said that they use social networking sites to find potential jobs.Andrew Croft, Deputy Chief Executive Officer, REACH Employment Services, said: "Our latest survey clearly shows the growing impact of social media on recruitment decisions and activities across the GCC. Based on the results, job hunters in the region should be more responsible about their digital presence and the image they project, while employers should take advantage of the screening potential of the internet. Employers responsible for recruitment within their companies should also have to be aware of the potential impact that their individual social media footprint may have on attracting top talent. Candidates, on the other hand, need to adopt strong privacy settings on their own social media profiles, and think before posting or sharing anything online." "Social media can potentially help or hurt the hiring process. The bottom line is that the recruitment role of cyberspace in the Gulf needs to be taken more conscientiously and more seriously. REACH will continue to monitor and assess related developments closely to provide more guidance for the region's internet-savvy recruiters and job seekers," added Croft.Those with between six (6) and 10 years of work experience comprised 35.37 per cent of the REACH survey group, followed by those with one (1) to five (5) years of experience (31.71 per cent) and those with 11 to 20 years (30.49 per cent).  
Categories