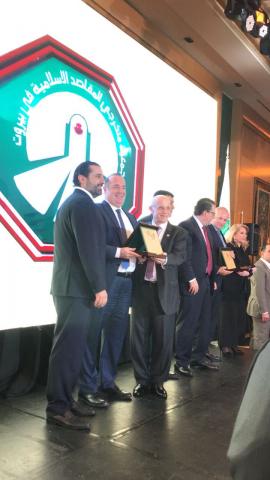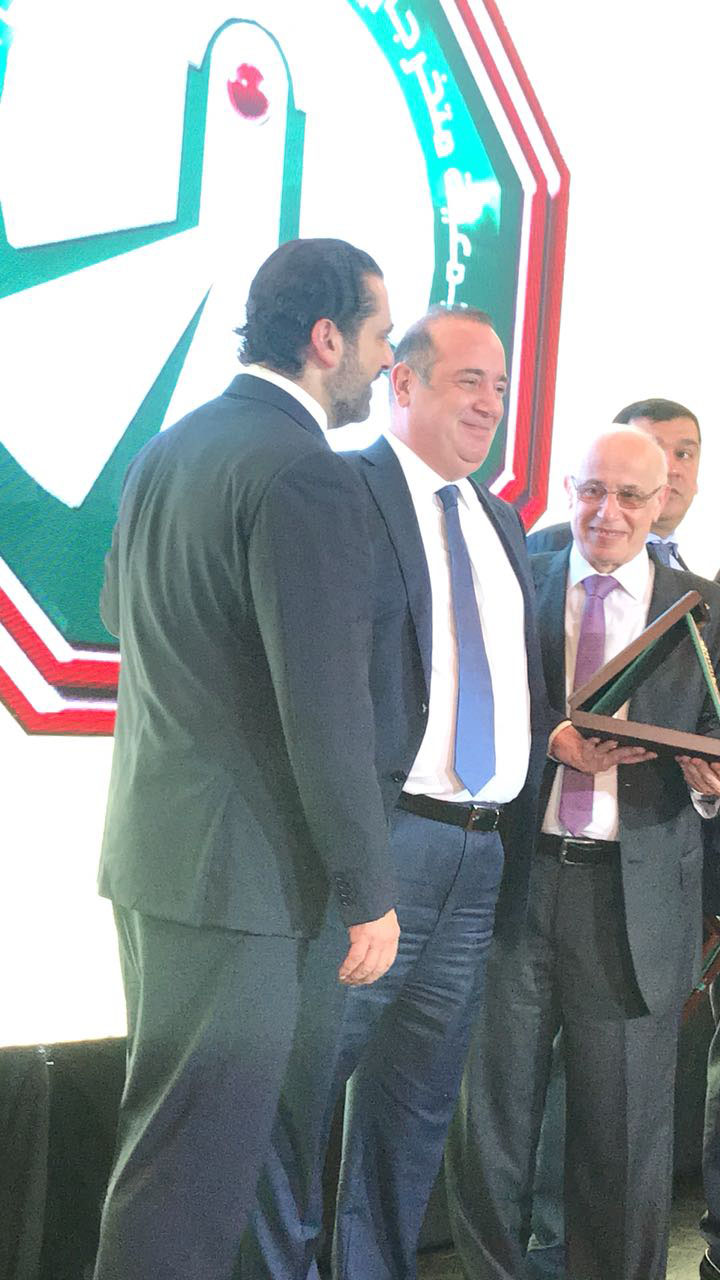 Prime Minister Saad Hariri honored Vice Chairman and CEO of LGB BANK, Samer Itani, for his contribution to the economic, financial and investment development in Lebanon alongside a number of supporters of the Al-Makassed Philanthropic Islamic Association of Beirut.
The ceremony was held during an Iftar dinner at the Four Seasons Hotel in Beirut, organized by the Islamic Makassed Alumni Association under the patronage of President Saad Hariri and in the presence of President Hussein al- Husseini, President Tamam Salam, the representative of the Grand Mufti of the Lebanese Republic, Judge Sheikh Khaldun Arimat, President of Al- Makassed Association, Dr. Faisal Sinno, and a number of ministers, MPs and personalities.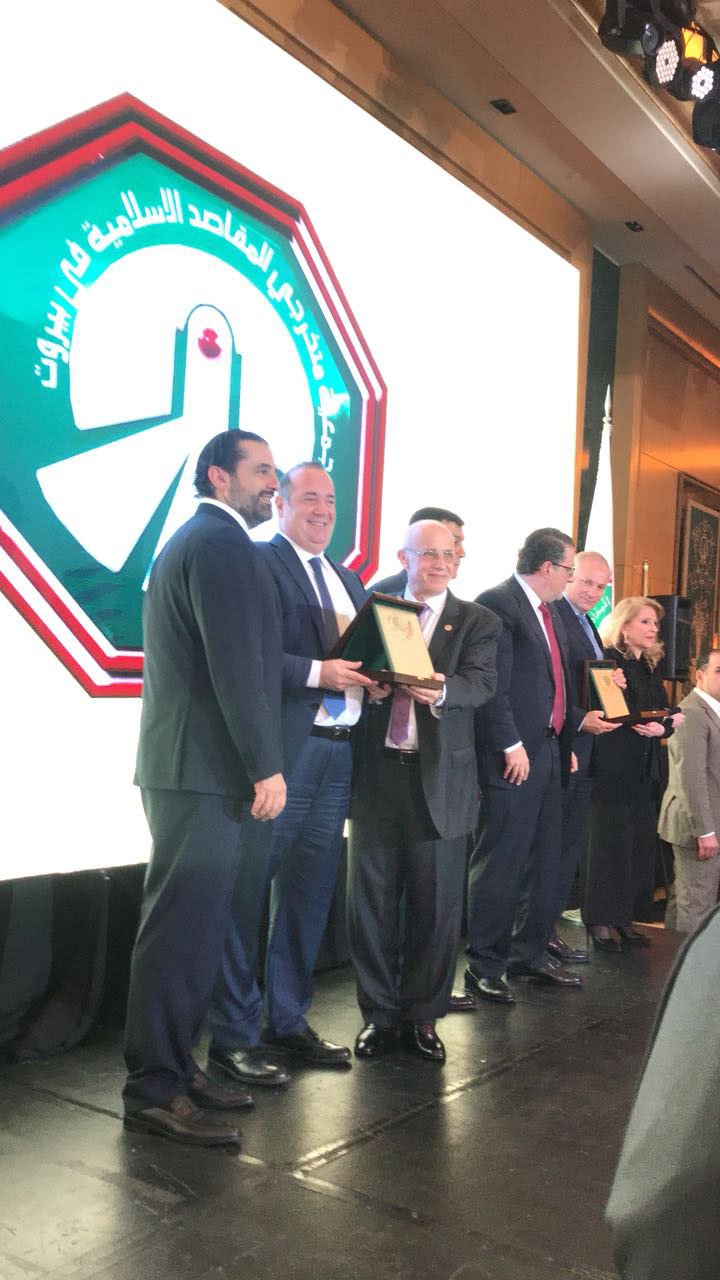 The opening speech of the ceremony was made by the President of the Alumni Association of Al- Makassed Mazen Charbaji, who welcomed the attendees and listed the different types of activities performed by the Association in the service of the Lebanese people in general and the members of Al-Makassed in particular. Additionally, he shed light on the pioneering role that Prime Minister Hariri has in boosting the country's economic growth and bettering the living standards.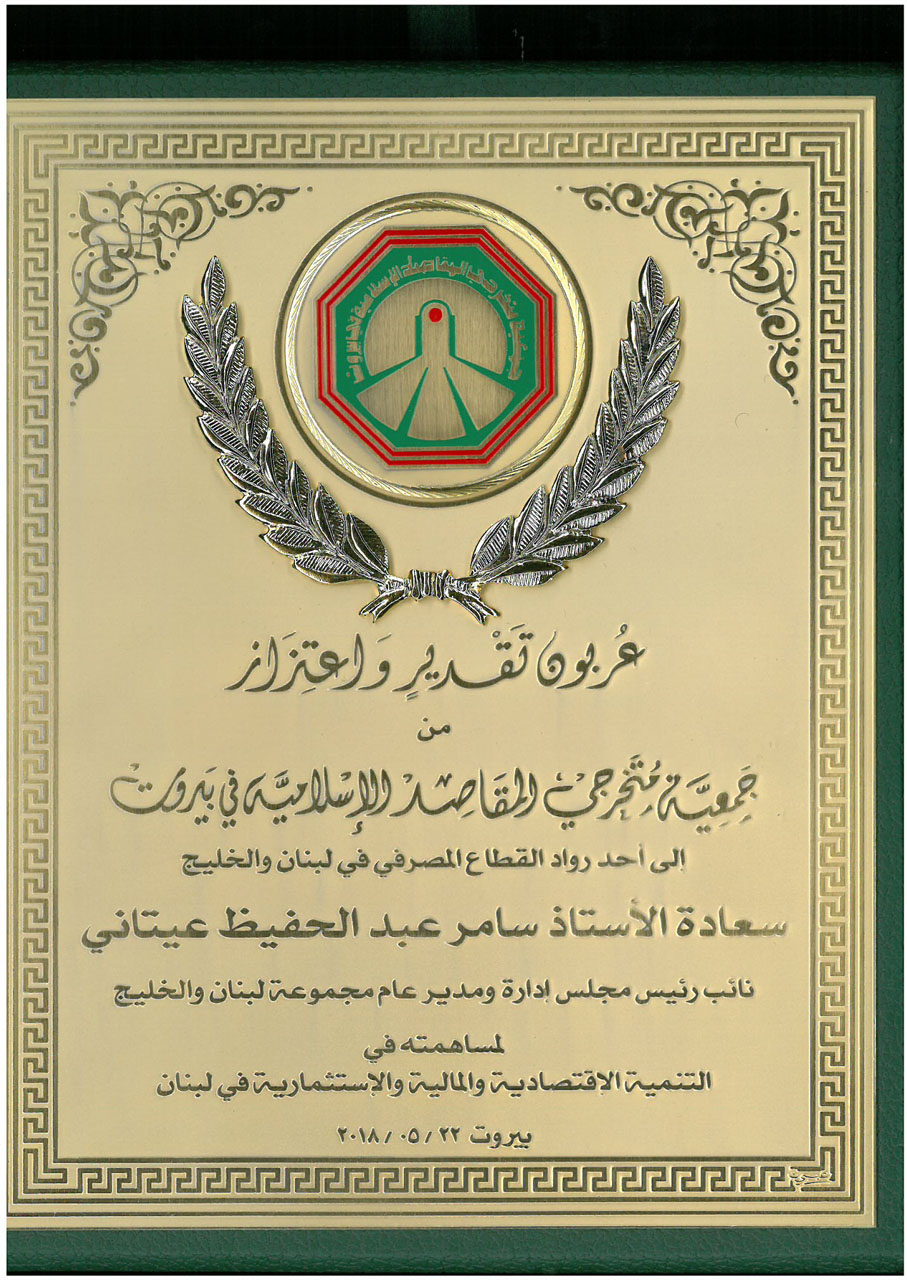 Vice Chairman and CEO of LGB BANK, Samer Itani, expressed his gratitude and pride of being honored by the Islamic Makassed Alumni Association, for it represents the principles and values of the lofty society, and the generosity they have in helping all Lebanese people from all communities. Additionally, Itani promised to continue his strong support the Association in achieving all its goals.
Categories