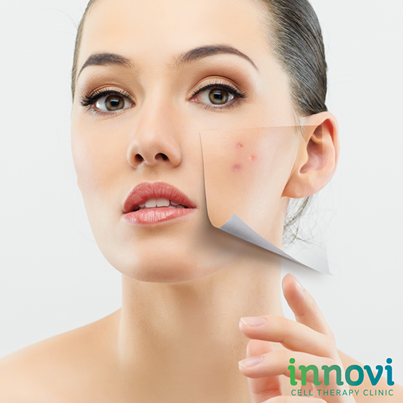 Beirut – Lebanon May 21st, 2014
Opening of one of the leading medical clinics in the Middle East
Beirut- Innovi Cell Therapy Clinic, the only cell therapy clinic in Lebanon and one of the leading medical Clinics in the Middle East with Board Certified physicians and scientists, has opened its doors to the public at the beginning of 2014 in the heart of Beirut, offering innovative cell therapies and services combining medical expertise and state of the art technology.
"Stem cells represent the strength for our body - if we preserve them - we will be investing in a secure future and maintaining a healthy lifestyle as well as eternal youth," stated Mr. Ibrahim Daniel, a shareholder in Innovi Cell Therapy Clinic.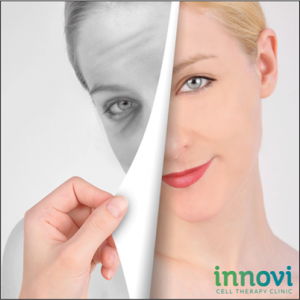 Innovi Cell Therapy Clinic isolates stem cells and banks them for more than 15 years or until needed for healingpurposes in the future. They use the individual's own cells and the most advanced know-how to treat skin injuries, minimize musculoskeletal pain, arthritis, sports injuries, and chronic fatigue syndrome – as well as many other conditions and diseases.
"At Innovi, we freeze your cells and keep them safe with maximum security, impeccable storage facilities and, of course, total confidentiality," explained Dr. Najib Saliba, Otolaryngologist (Head & Necksurgeon) at Innovi Clinic.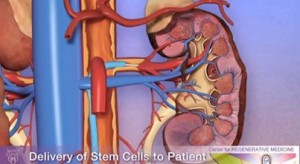 "Innovi Clinic also provides you with a certificate establishing the quantity, quality and nature of your stem cells to let you know exactly what you have in the bank," added Saliba.
Innovi Cell Therapy Clinic offers numerous therapies and cosmetic services for men and women. Ozone Therapy is one such therapy, which delivers extra doses of life-enhancing "super oxygen" to every cell in the body.
It is used to treat a variety of chronic diseases including cardiovascular disease, diabetes, Lyme disease, chronic hepatitis, herpes, chronic fatigue states, chemical sensitivity, macular degeneration, chronic bladder conditions, colitis, auto-immune diseases, and Crohn's disease.
Innovi Cell Therapy Clinic's treatments are notable for their anti-inflammatory activity, ability to find and repair damaged tissue, and capacity to repair and recover quickly, with minimal scarring.
This rejuvenating technology can also restore individuals to their ideal image, healing stretch marks, eczema, wrinkles and other blemishes to give them the skin, weight and shape they desire.
One of Innovi's clients suffered from a severe scar mark on her belly due to a major surgery. The treatment was by injecting stem cells to the scar area for several sessions and after a couple of month 40% of the mark started to disappear and after one year the scars has totally disappeared.
Cosmetic services are also available such as Laser skin rejuvenation for the neck, face,arms, non-surgical fat removal, and non-surgical body firming and toning.Other treatments include treatment for dark circles around the eyes, stretch marks and burn elimination.
About Innovi Cell Therapy Clinic:
Innovi Cell Therapy Clinic is a leading medical clinic of Board Certified physicians and scientists. Combining medical expertise with state-of-the-art technology, they use stem cell therapy, other cell therapies and a range of treatments to cure diseases, alleviate symptoms, relieve pain and improve the quality of life of patients, on the inside and out.
Categories