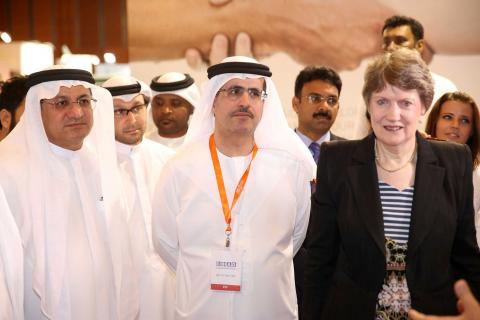 The UAE Water Aid Foundation (Suqia), under the umbrella of the Mohammed bin Rashid Al Maktoum Global Initiatives, will participate in the 13th Dubai International Humanitarian Aid and Development Conference & Exhibition (DIHAD), which will take place at the Dubai International Convention & Exhibition Centre from 21-23 March 2016, under the patronage of HH Sheikh Mohammed bin Rashid Al Maktoum, Vice President and Prime Minister of the UAE, and Ruler of Dubai.
Suqia's participation in the conference is part of a wider effort to promote the Mohammed bin Rashid Al Maktoum Global Water Award to government organisations and stakeholders. The Award will being to receive applications on 22 March, coinciding with World Water Day.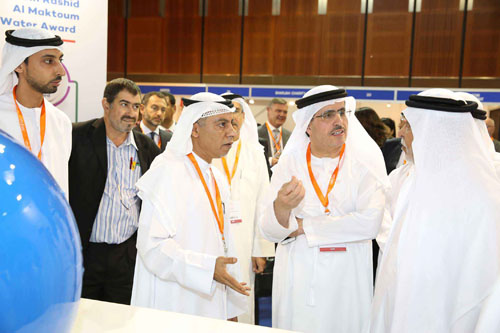 "The UAE's wise government supports international humanitarian work. Suqia's participation in DIHAD supports efforts to achieve the directives of HH Sheikh Mohammed bin Rashid Al Maktoum, to promote the UAE's position globally and participate in initiatives and humanitarian aid to improve the living conditions of poor and affected communities in various countries, and help achieve sustainable development," said HE Saeed Mohammed Al Tayer, Chairman of the Board of Trustees of the UAE Water Aid Foundation.
"The UAE ranks as the world's largest donor of official development aid based on international statistics. Through our participation today, we hope to unify the efforts of government and international organisations to share humanitarian responsibilities and ensure that aid is an a genuine characteristic of the UAE," added Al Tayer.
"In cooperation with the Mohammed bin Rashid Al Maktoum Charity and Humanitarian Establishment, Suqia has implemented 10 projects to provide clean drinking water in Somalia, Tajikistan, Afghanistan, Ghana, and Benin. These projects have helped over 60,000 people. Suqia provides relief assistance to Yemen in cooperation with the Ministry of Development and International Cooperation, who have stated that this has helped 1,087,500 people. In the UAE, a number of campaigns were launched to distribute water to Ramadan tents and mosques in collaboration with nine local associations and charities in the UAE. 100,000 people benefited from this during the Holy Month of Ramadan," said Mohammed Abdulkareem Al Shamsi, Acting Executive Director of the UAE Water Aid Foundation.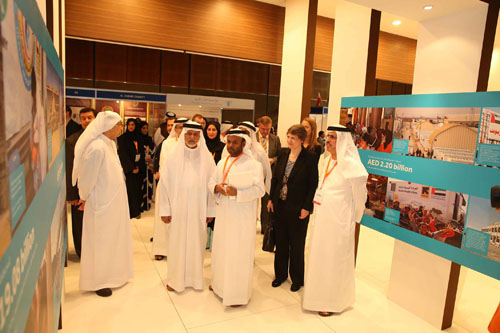 DIHAD aims to share knowledge through presentations, debates, and dialogue, showcasing new trends in operational support, supplying services, and encouraging networking among local, regional and global players.  DIHAD also aims to enhance international humanitarian development and assistance. Recognised as the leading humanitarian event in the region, this is your opportunity to meet and network with over 9,000 key decision makers, procurement and logistics officials from leading international, regional and local non-governmental organisations (NGOs), United Nations (UN) Agencies, governmental departments, and international associations.
Categories