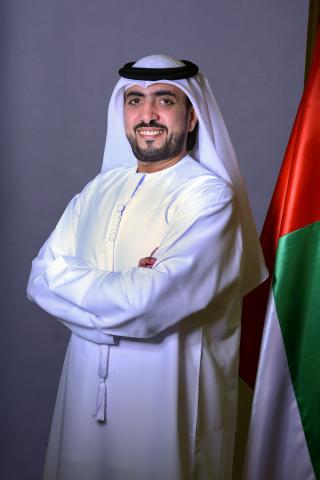 The Supreme Legislation Committee (SLC) is all set for the Careers UAE that will be held from May 16 to 18, 2016 at the Dubai International Convention and Exhibition Centre. The participation is part of the Secretariat's commitment to support local talents, make them productive citizens, and enhance their creativity and leadership skills in line with the strategic development goals of Dubai Plan 2021.
In line with its unwavering efforts to attract creative, innovative, and highly qualified talents, SLC will communicate directly with UAE youths who are seeking to contribute to Dubai's legislative and legal systems. Visitors may visit its stand to learn more about its working environment, culture of creativity and innovation, and aim to spread happiness among its employees. SLC seeks to attract new graduates and qualified professions in its bid to reinforce the legislative system and contribute to Dubai's sustainable development.
H.E. Ahmad bin Meshar, SLC's Secretary General, said Careers UAE 2016 will offer an interactive platform to enable both the government and private sectors to contribute to the UAE's Emiratization policy. H.E. also pointed out that the exhibition also complements the objective of UAE Vision 2021 that promotes the recruitment of citizens.
H.E. bin Meshar said: "The Supreme Legislation Committee is heavily investing in human resources in response to the directives of H.H. Sheikh Mohammed bin Rashid Al Maktoum, UAE Vice President and Prime Minister and Ruler of Dubai, who said that 'we give priority to human development, which is one of the pillars of our vision'. Creating a distinct legal environment requires building a generation equipped with knowledge, innovation, positive energy, creativity, and commitment to excellence. This is in line with our aspiration to keep pace with global development and legal opinions in support of strategic plans and vision for the future."
H.E. added: "Developing and supporting our human resources are among our core values, prompting us to initiate training programs for continuous skill improvement of our young creative talents in accordance with the highest levels of leadership and professional excellence. Additionally, empowering our women is one of our top priorities. This is in recognition of their vital role in enhancing the entire legislative process. As such, we formed the 'Hawaa Committee' to make our work environment more competitive and attract women with outstanding qualities and who support our vision of 'providing an integrated legislative system to support Dubai's sustainable development plans.' Our participation in the exhibition is aligned with our efforts to increase the number of citizens working with us. Currently, they account for 60 per cent of the total number of our staff."
Categories