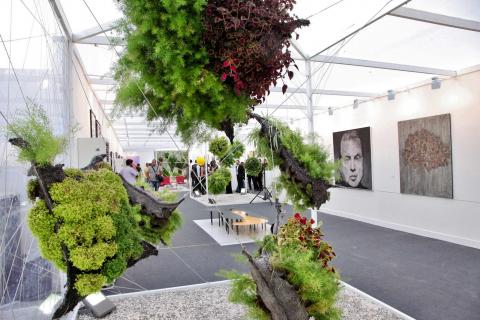 Once again Har Properties is revolutionizing the real estate market with its latest development Allée des Arts, situated in the heart of Gemmayze.
Allée des Arts is a brand new concept that gives a unique space for living and business set amid a green and artistic environment; at the heart of the project a central alleyway is dedicated to art and to giving artists a space to exhibit and sell their creations, providing the inspiration for the project's name: Allée des Arts.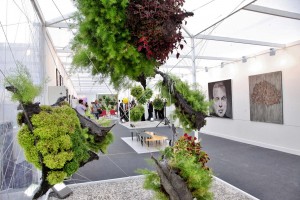 To launch this new flagship development, an event took place on June 19 on the site. Embodying a Pop Art theme, the central alley of the project was created for the event in its real size, highlighting the green aspect of the project alongside the work of exhibiting artists.
The exhibition remained open to the public for several days.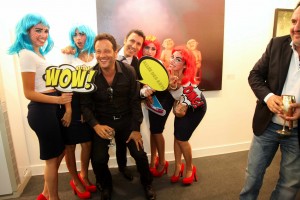 This new project - situated in the heart of Gemmayze, one of the capital's most vibrant, cultural and artistic neighborhoods - offers a fresh approach to residential and commercial space in the capital. Art is indeed an integral part of the two blocs that make up the Allée des Arts development, while green spaces, a rare attribute in Beirut, provide a place to enjoy the outdoors and relax.
The project's architecture by Accent DG is a work of art in itself. The perforated facade exposes geometric shapes juxtaposed in a contemporary style, bringing forth an intriguing play of light. And since light is the source of life and art, allowing a maximum of light to enter each of the living spaces was one of the major architectural objectives. With its strong architectural play on volume, light and structure… Allée des Arts is a unique project.
Allée des Arts comprises 2 blocks of 30 apartments (simplex and duplex) ranging from 72 to 224 m2 in block A and 23 apartments in block B; in addition there are 22 offices ranging from 108 to 148 m2 as well as a central alley offering commercial space dedicated to art and artistic creations.
Communal space comprises a 300 m2 garden, a sports room and swimming pool.
For more information, please contact 04 727474
Categories