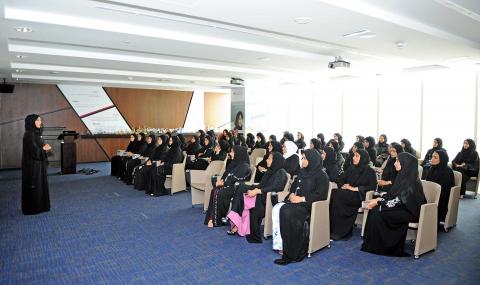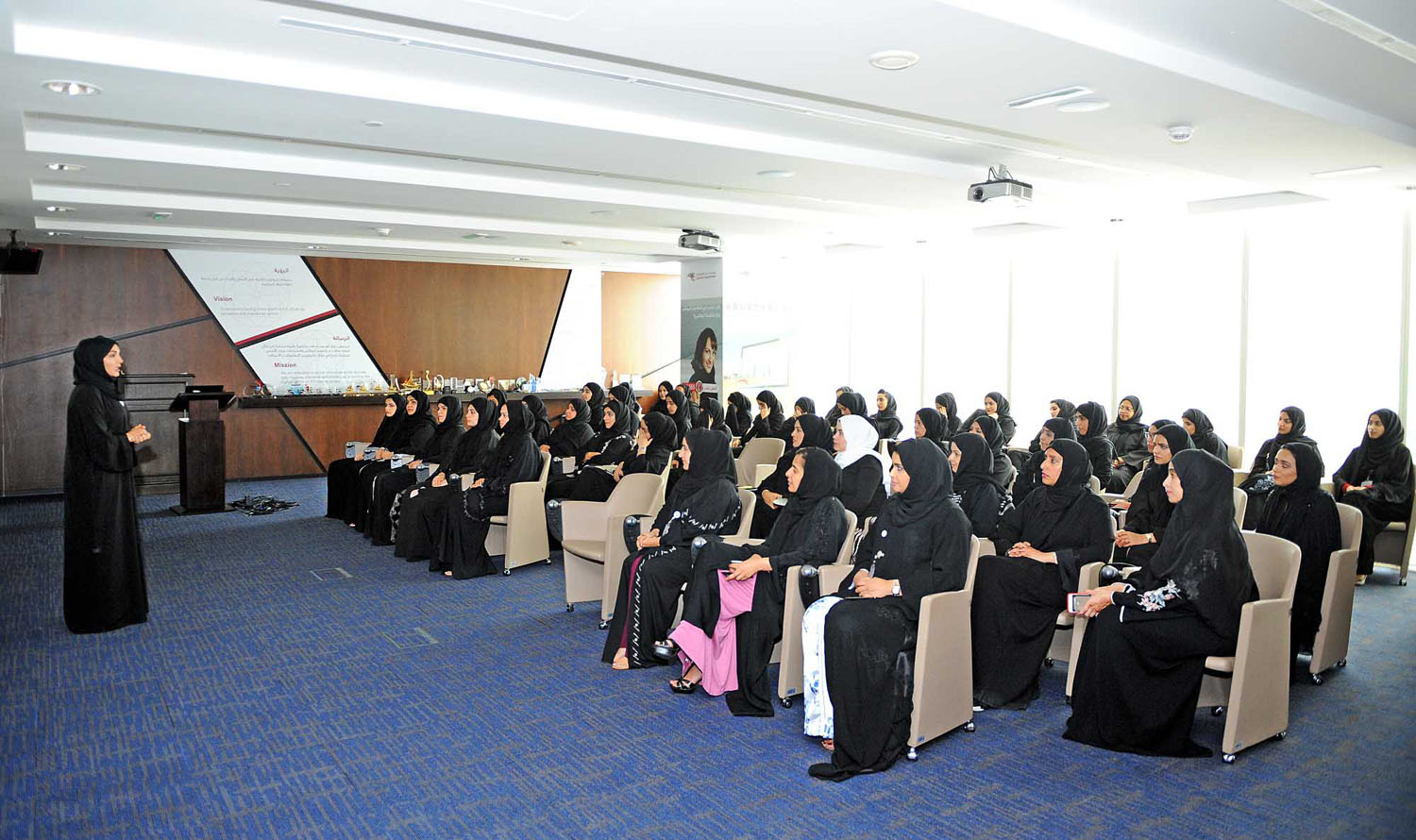 Abu Dhabi Smart Solutions and Services Authority (ADSSSA) celebrated Emirati Women's Day 2018 under the theme 'Women on the Course of Zayed', in the presence of women employees of the authority headed by H.E Dr. Rauda Al-Saadi, Director General of ADSSSA, who commended the achievements made by Emirati women at many levels and thanked the continuing efforts of Her Highness Shaikha Fatima Bint Mubarak, 'Mother of the UAE,' to empower Emirati women and develop their capabilities by opening up opportunities and helping them contribute to nation building.
H.E Dr. Al-Saadi said: "Emirati women have received great support from our wise leadership, which believes in their potential and provides them with every opportunity to showcase their skills and contribute to the UAE's growth. Because of this support, Emirati women have made their mark in various fields and hold positions of leadership and responsibility in the country."
H.E also expressed her appreciation of Emirati women who have been striving to become actively involved in the country's development goals and lending their unstinted support to fast track UAE's growth and progress. She added that UAE women have already proved their worth both in the country and at the global level, becoming role models for professionalism, excellence and leadership.
H.E Dr. Rauda Al-Saadi highlighted the efforts made by ADSSSA in the development and improvement of women at the leadership and career levels, pointing out that the Authority fully supports women empowerment and believes in their potential to make a difference.
She pointed out that women comprise half the total number of employees in the Authority and commended their contribution to furthering the positive reputation of the organization.
The celebration agenda included several UAE heritage events, which began with the national anthem, followed by a video of the late Sheikh Zayed bin Sultan Al Nahyan, highlighting his belief in the value of UAE women and their role in society. The authority's male employees also displayed a video welcoming the leading role played by women in various scientific and practical fields at the global level.
H.E Dr. Rauda Al-Saadi has been selected as one of the inspiring 100 Emirati women by the Federal Competitiveness and Statistics Authority, in recognition of her efforts to empower Emirati women and enhance their participation in nation building.
Categories