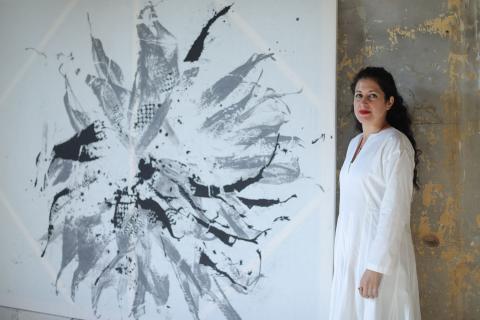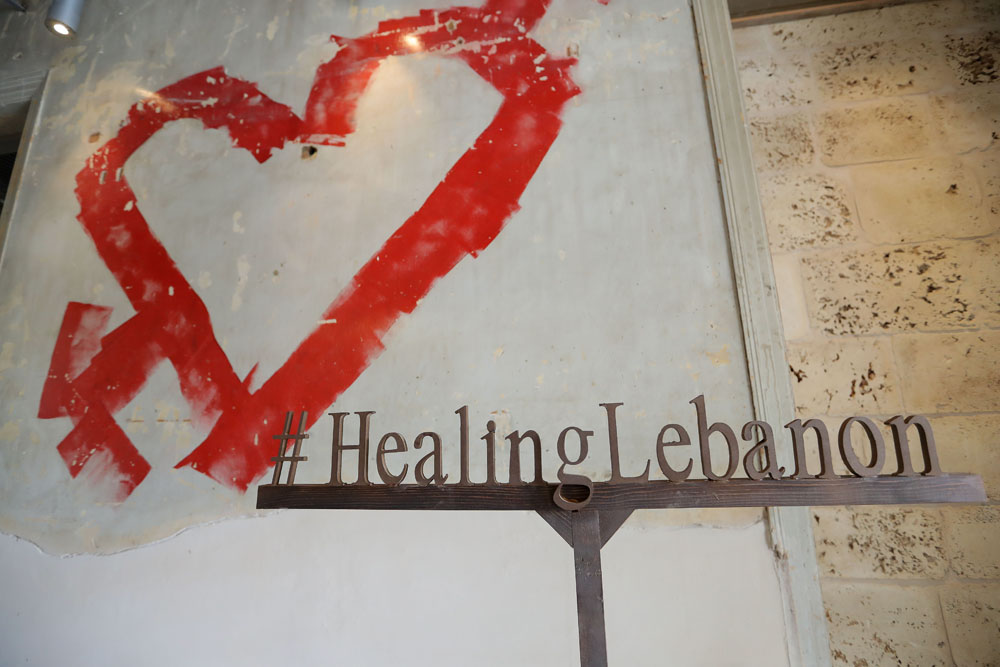 A project by Zena el Khalil
Exhibition curated by Beatrice Merz and Janine Maamari
18 September - 27 October 2017
Beit Beirut, Intersection of Damascus Street and Independence Avenue (Sodeco Intersection), Beirut, Lebanon
Organized by Fondazione Merz and Liban Art, Zena el Khalil's solo exhibition Sacred Catastrophe: Healing Lebanon, an art platform for peace and reconciliation, continues at "Beit Beirut" under the patronage of the Municipality of Beirut.
For 40 days, Zena el Khalil's personal exhibition, which will be accompanied by a series of events including workshops, panels, poetry readings, performances and others, will animate Beit Beirut, a symbol of the troubled history of Lebanon's war. The building is located on the former "green line", on what was a "no-man's land" that during the Lebanese civil war served as a demarcation line dividing the city into two.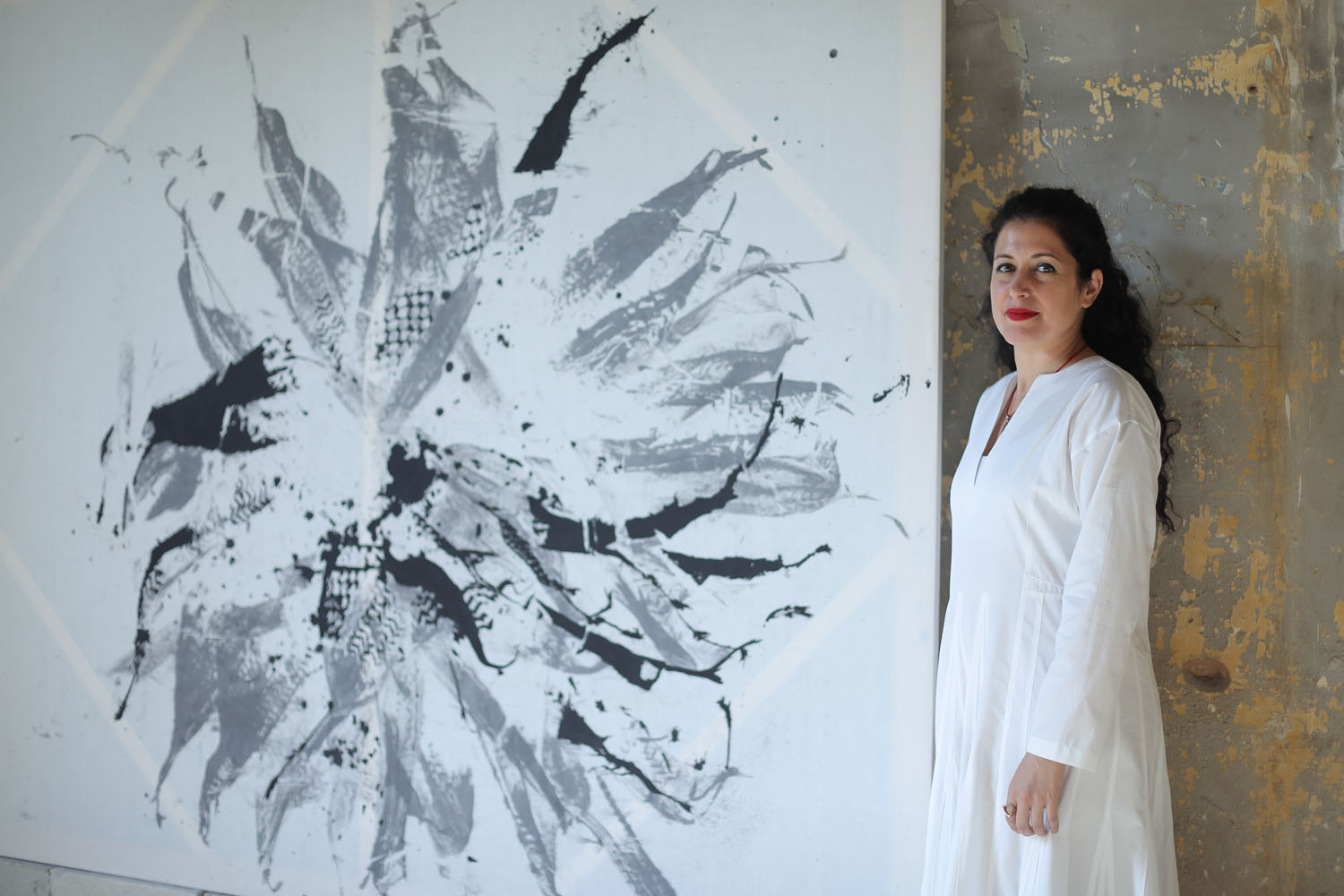 Sharing her thoughts on Beit Beirut and her 40-day exhibition, Artist Zena el Khalil said, "This will be the first major exhibition to take place at Beit Beirut originally built by Youssef Aftimus in 1924. During the war this grand building, located on what was "the Green Line" or the former demarcation line that split the city of Beirut during the civil war, became home to militias and snipers. My aim with this exhibition is to transform Beirut into a "city of light", using Beit Beirut, a relic of our war(s), to share my belief that art and culture can have a positive impact on society, and that this exhibition aims to transform this former killing machine into a platform for healing, peace and reconciliation."
Commenting on Healing Lebanon and Zena el Khalil's work, Torino-based President and Director of Fondazione Merz Beatrice Merz and curator of the exhibition said, "The Fondazione Merz believes strongly in this initiative that fits in with our own working methods which have for some time focused on projects that have dialogue, a capacity for human acceptance and comparison as their guiding principles. I was struck by the delicacy with which Zena el Khalil tackles highly topical themes that take form in works of a great expressive maturity.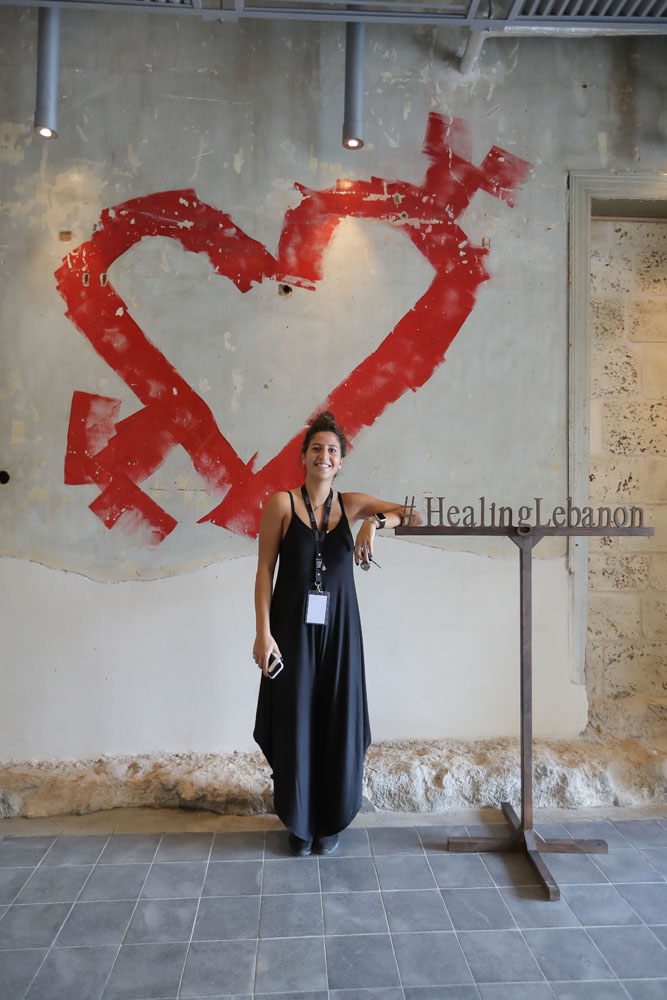 Zena is highly accomplished internationally, having made significant cultural contributions to her country in terms of her writing, her blogging (2006 war), her TED talks and art exhibitions and this exhibition will contribute further to her growth in the international art world."
Beirut-based curator and art collector Janine Maamari, Founder and President of Liban Art NGO, had her own take on the exhibition. She said, "Zena el Khalil is a talented multimedia visual artist, writer, and activist, who is deeply engaged with the memory of the Lebanese wars and their aftermath, on the physical, social, and personal levels. Since early on in her career, she proposed artistic interventions as a possible way to heal these wounds. Her present project, Sacred Catastrophe: Healing Lebanon, which joins visual works and performance, was created to revive a neglected, ruined, space, in an endeavour
to transform Beirut into a city of light and peace. It reflects the recent and significant evolution in El Khalil's approach."
Head of Beirut's Municipality Mr. Itani praised this 40-day cultural event taking place in Beirut and said, "Beit Beirut is now open to the public through Zena El Khalil's exhibition, which, through its varied works of art, presents a message of peace, love and tolerance in Beirut. This city has suffered the blight of war and deserves to finally live in real peace to celebrate art and culture.
"Sacred Catastrophe: Healing Lebanon", Zena el Khalil's exhibition and multi-disciplinary intervention, will be open to the public at Beit Beirut for 40 days straight, including Sundays, starting the 18th of September at 6 PM.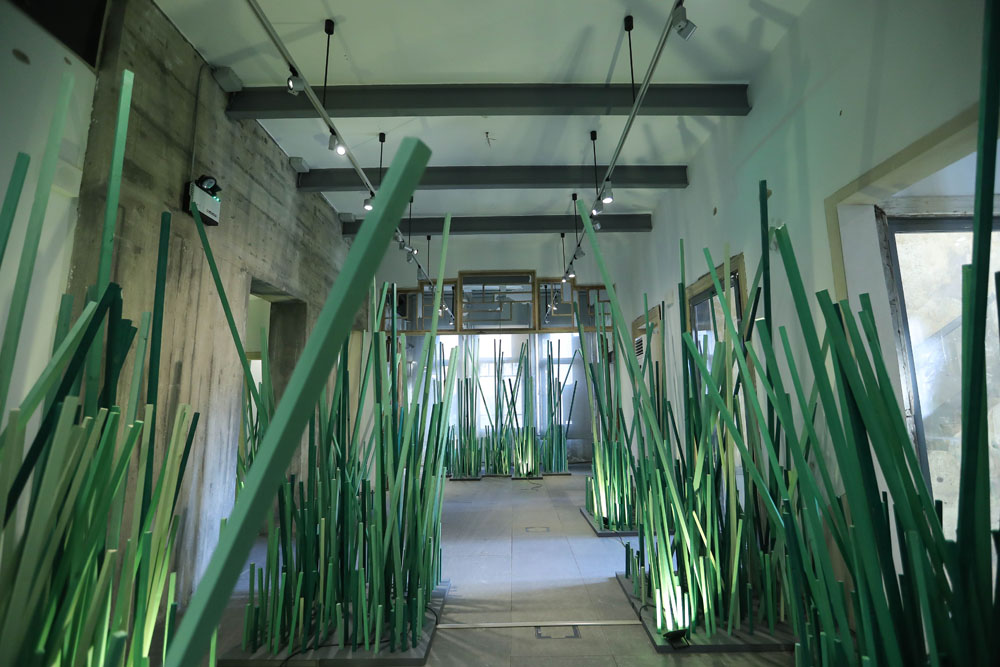 Categories