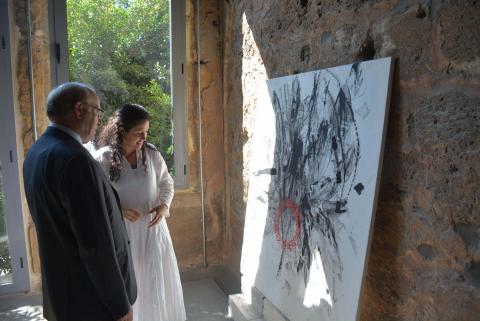 Beit Beirut is free from the remnants of war
40 days ago Zena el Khalil launched her multidisciplinary project, 
Sacred Catastrophe: Healing Lebanon
, with the aim of transforming Beirut into a "city of light." From Beit Beirut, she introduced her healing ceremonies specific to her art process showing how she transforms the ruins of war into opportunities for peace, positivity and personal growth. After 40 days, on October 27, the healing made Beit Beirut more peaceful, replacing a big part of the negativity that was nestling inside its corners by positive energy and peace. Under the patronage of His Excellency Minister of Culture Mr. Ghattas Khoury and in the presence of media, VIPs and art lovers, Zena el Khalil concluded her mission by hosting a closing ceremony to her exhibition, announcing the result of her project, which is healing Beit Beirut.
40 days is the time needed for a healing process and Zena el Khalil organized her exhibition at Beit Beirut from September 18 till October 27 to heal this war monument. The healing process needed the cooperation of all visitors so she organized 24 workshops related to Healing, reconciliation, peace-making and post conflict architecture and hundreds of children aged between 10 and 18 from 12 schools received guided tours visits to familiarize with the concept and witness the healing process. The exhibition received 10,000 visitors among them are students aged between 19 and 23 from 6 universities.
Sacred Catastrophe: Healing Lebanon was the first major exhibition to take place at Beit Beirut, a space once home to militias and snipers, located on what was "the Green Line" or the former demarcation line that split the city of Beirut during the civil war. On display are a series of paintings, sculptures, sound and video works, and a large scale installation distributed over the four floors of the building. The works are the result of a working method el Khalil has pursued in recent years, a practice that begins with healing ceremonies in places that have endured great violence and trauma. By following a set process and collaborating with the community, El Khalil has worked to transform residual negative artifacts of the turbulent Lebanese history of wars and invasions, into love and peace.
The closing healing ceremony ends el Khalil's 40 days of Healing Lebanon in which her artwork, alongside the workshops and lectures that took place, come together to tell the stories of healing and repair, providing a platform for dialogue on reconciliation. In this closing ceremony, attendees will experience highlights of the events and conversations that took place during the exhibition. And for those who wish to participate, el Khalil will also lead a final group peace offering to the city.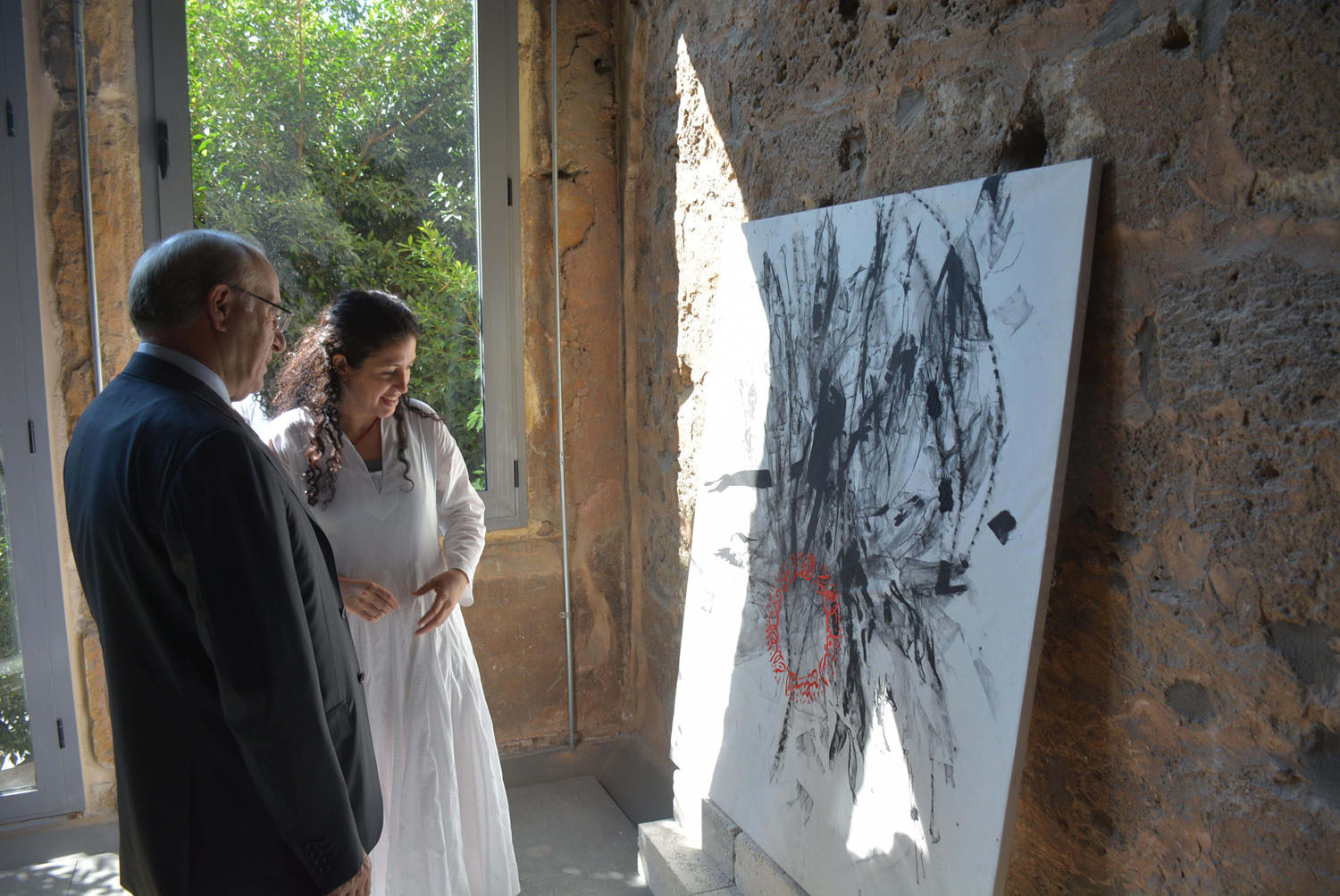 Categories