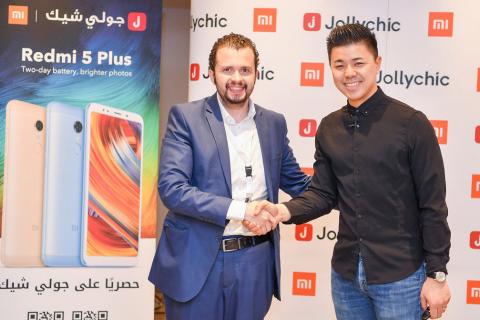 Available starting 499 SAR, this feature-packed smartphone brings brighter photos and a two-day battery life at an amazing price
18 March, 2018 — Global technology leader Xiaomi today announced a partnership with the e-commerce site JollyChic to bring innovation to everyone in KSA with the announcement of the all-new Redmi 5 Plus. The affordably priced smartphone marks the first time that Xiaomi's full screen display innovations have been introduced in the below-500 SAR smartphone category, cementing Xiaomi's commitment to providing the latest smartphone technology at the most amazing prices.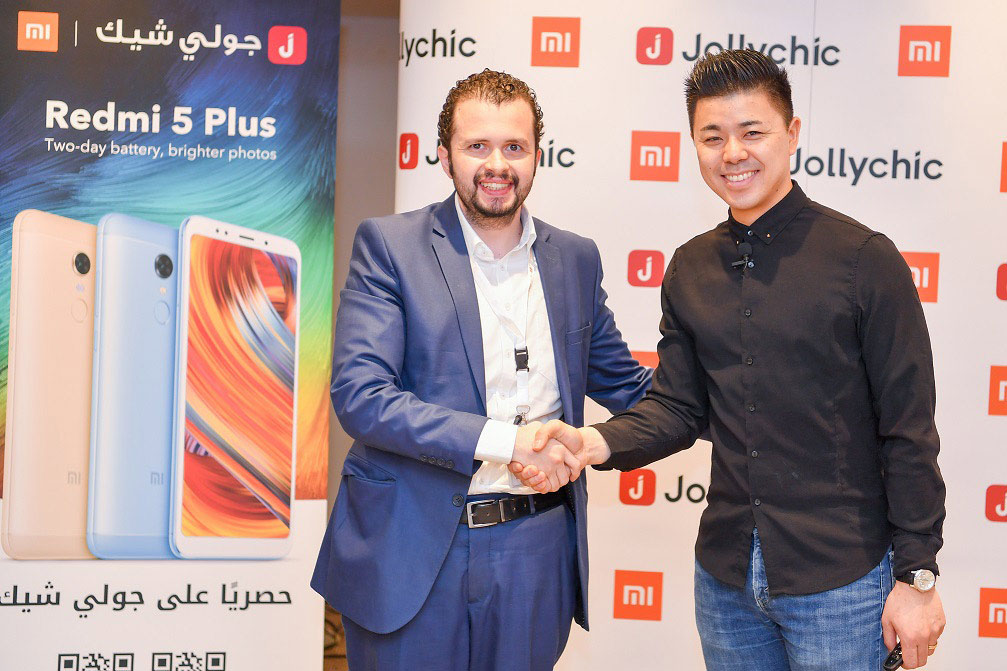 Xiaomi was the first technology company to bring the full screen display concept into the mainstream with its groundbreaking Mi MIX in 2016. Redmi 5 Plus now delivers this same concept to a new wave of mobile users, allowing them to benefit from the increased usable screen area while retaining a compact form factor.
Redmi smartphones have always brought the best technology at amazing prices to users worldwide. Other than the 18:9 display, Redmi 5 Plus brings features previously unseen in this category, including Qualcomm's 14nm eight-core processors, large pixel (1.25μm) sensors for the main camera, front Selfie-light, as well as long-lasting batteries.
Donovan Sung, Director of Product Management and Marketing, Xiaomi Global, said: "Redmi smartphones have always brought the best technology at amazing prices to users worldwide. We launched Redmi 5 Plus based on our belief that high-quality technology does not need to cost a fortune. The recent partnership with JollyChic, our first e-commerce partner for this product in KSA, complements our brand philosophy."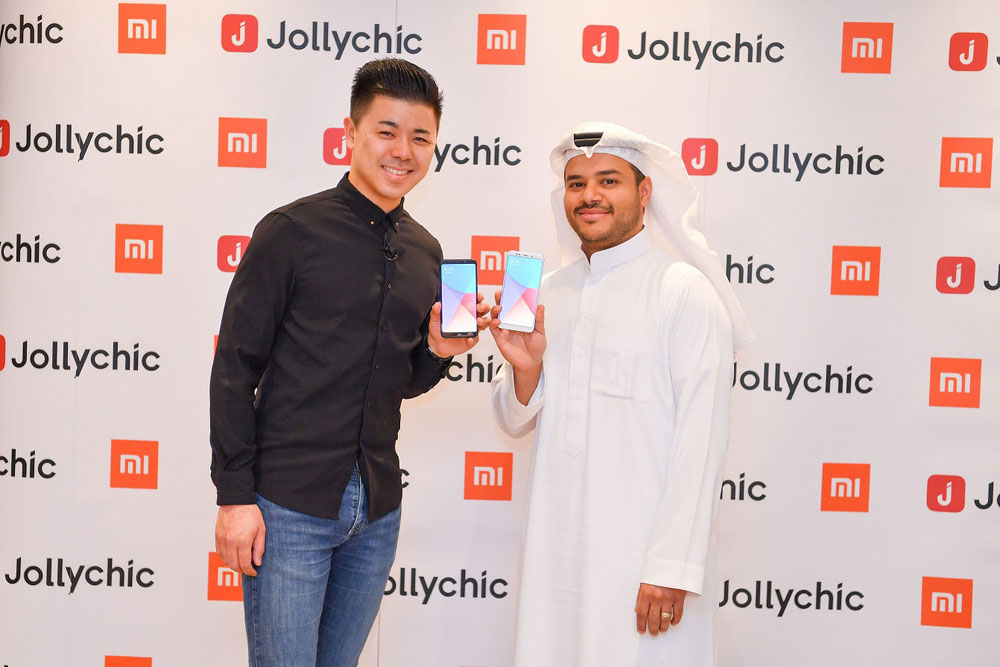 Mohammad Jabri, Marketing Director, Jollychic said: "Our new partnership with Xiaomi will make premium technology easily available for the young demographic in KSA who sees smartphones as an integral part of their lives. We are glad to be utilizing our brand's popularity in the region for this initiative."
18:9 display with rounded corners 
With a 5.99-inch 18:9 display that take up almost the entire front surface, Redmi 5 Plus provides a much larger viewing area compared with traditional 16:9 screen displays. Specifically, compared to traditional 5.5-inch smartphones, Redmi 5 Plus fits just as well in your hand, while offering 12.5% more display area. This gives a better user experience whether users are reading news, editing spreadsheets, or playing games on a smartphone.
In addition, Redmi 5 Plus has rounded display corners and is designed with close attention to symmetry, delivering a stunning appearance. It also features a four-sided curved design that gives users amazing hand-feel.
Large 1.25μm pixels and front LED Selfie-light for natural, well-exposed photos 
Redmi 5 Plus comes with a rear camera sporting a large 1.25μm-pixel sensor. The larger the pixels, the more light a sensor can capture, giving better image quality even in situations when lighting conditions are not perfect.
The front Selfie-light on Redmi 5 Plus allows users to capture beautiful selfies even in low-light conditions. With an always-on mode, this also works when shooting videos. Combined with Xiaomi's Beautify 3.0, Redmi 5 Plus deliver flattering and natural selfies.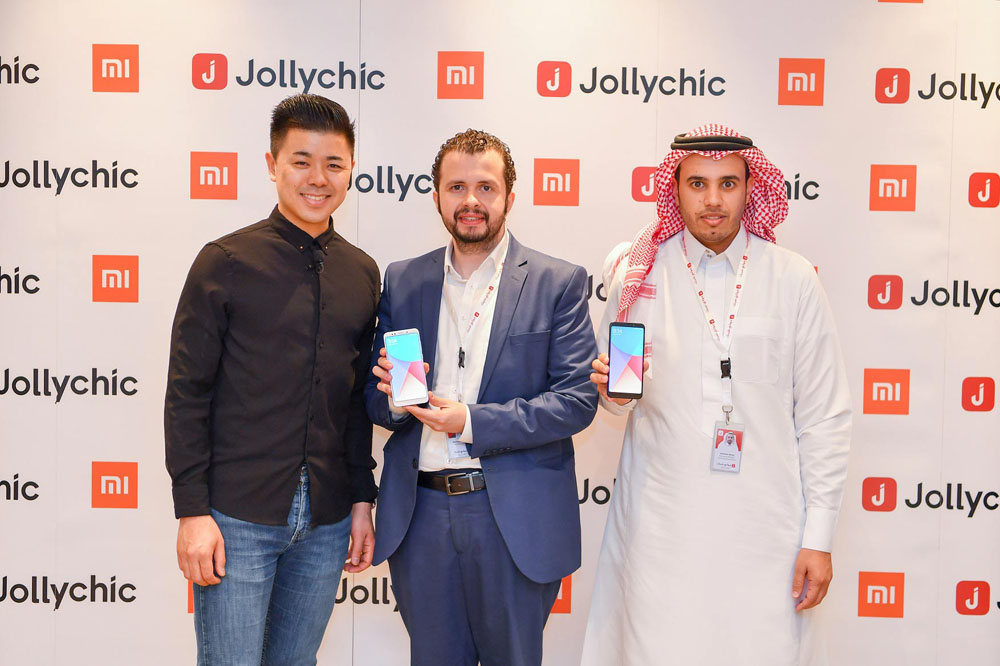 Large battery and power-efficient Snapdragon chipset 
Battery life is one of the most important features on the Redmi series, and Redmi 5 Plus continues this tradition with a built-in 4000 mAh battery. The power-efficient 14nm Qualcomm Snapdragon 625 chipset, coupled with enhancements in MIUI 9, gives Redmi 5 Plus a long battery life that will last you up to two days. In fact, Redmi 5 Plus gets up to 14 hours of continuous video playback and nearly 8 hours of continuous gaming on a single charge.
Flagship-level testing standards
Xiaomi's Redmi series is widely recognized for high quality, a result of various factors including the use of best-in-class suppliers, and extremely stringent reliability tests comparable to those used for flagship devices.
One example of Xiaomi's dedication to introducing the highest quality features on all its devices is a design tailored to buffer the impact of any fall in the new Redmi 5 Plus. With a reinforced structure, the likelihood of a broken screen is reduced in cases when a user drops the smartphone, landing corner first.  Furthermore, enhancements to the earpiece, including an additional waterproof layer, help protect Redmi 5 Plus from sweat and dust, reducing the likelihood of the call volume dropping over time.
Redmi 5 Plus (3GB + 32GB) will be available starting 8pm, 22 March at the incredible price of 499 SAR. It will come in four colours, Black, Gold, Lake blue and Rose gold.
Redmi 5 Plus (4GB + 64GB) will also be available through open sale from JollyChic, at 699 SAR.
Categories