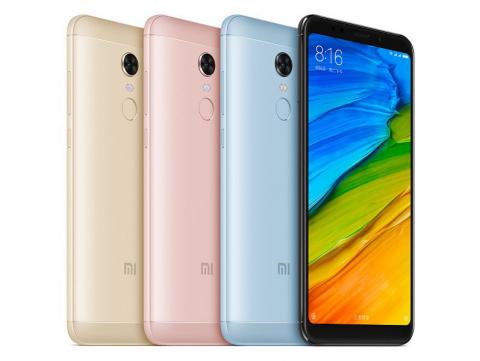 Now available, these feature-packed smartphones bring full screen display innovations to everyone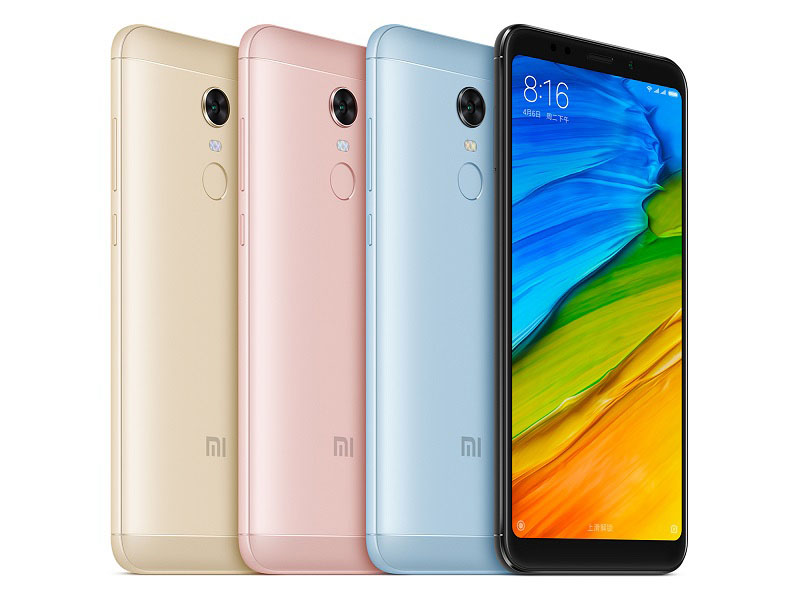 Global technology leader Xiaomi announced one giant step forward in line its vision to make innovation available for everyone, with the launch of all-new Redmi 5 and Redmi 5 Plus devices in Egypt. The affordably priced duo marks the first time that full screen display innovations have been introduced in this price category, cementing Xiaomi's commitment to providing the latest smartphone technology at the most amazing prices.
Both devices will be simultaneously available through online and offline channels in Egypt.  Redmi 5 Plus will have a one month online exclusive with Souq.com; while Redmi 5 comes with a month-long online exclusive with Jumia.com.
Xiaomi was the first technology company to bring the full screen display concept into the mainstream with its groundbreaking Mi MIX in 2016. Redmi 5 and Redmi 5 Plus now deliver this same concept to a new wave of mobile users, allowing them to benefit from the increased usable screen area while retaining a compact form factor.
Redmi smartphones have always brought the best technology at amazing prices to users worldwide. Other than the 18:9 display, Redmi 5 and Redmi 5 Plus bring features previously unseen in this category, including Qualcomm's 14nm eight-core processors, large pixel (1.25μm) sensors for the main camera, front Selfie-light, as well as long-lasting batteries.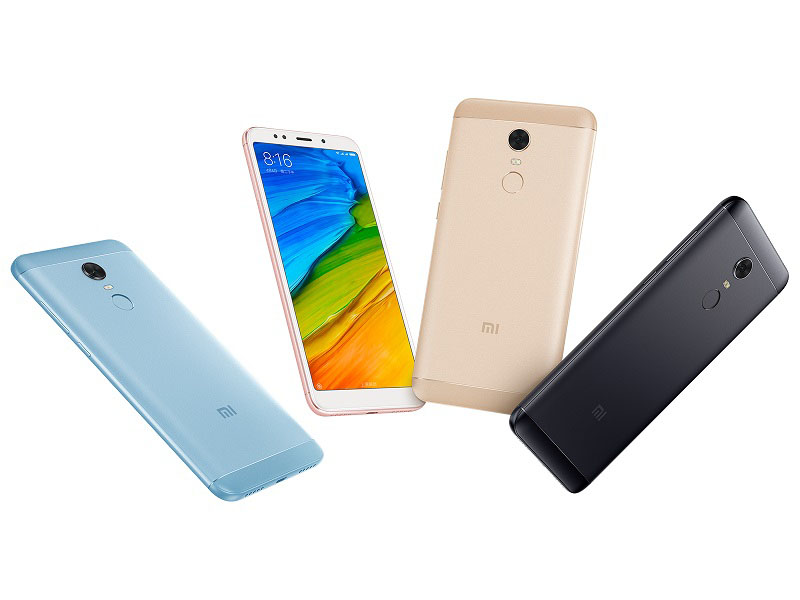 18:9 display with rounded corners
With 5.7-inch and 5.99-inch 18:9 displays that take up almost the entire front surface, Redmi 5 and Redmi 5 Plus provide a much larger viewing area compared with traditional 16:9 screen displays. Specifically, compared to traditional 5.5-inch smartphones, Redmi 5 Plus fits just as well in your hand, while offering 12.5% more display area. This gives a better user experience whether users are reading news, editing spreadsheets, or playing games on a smartphone.
In addition, Redmi 5/Redmi 5 Plus have screens with rounded display corners and are designed with close attention to symmetry, delivering a stunning appearance. They also feature a four-sided curved design that gives users amazing hand-feel.
Large 1.25μm pixels and front LED Selfie-light for natural, well-exposed photos
Redmi 5/Redmi 5 Plus come with rear cameras sporting large 1.25μm-pixel sensors. The larger the pixels, the more light a sensor can capture, giving better image quality even in situations when lighting conditions are not perfect.
The front Selfie-light on Redmi 5/Redmi 5 Plus allows users to capture beautiful selfies even in low-light conditions. With an always-on mode, this also works when shooting videos. Combined with Xiaomi's Beautify 3.0, Redmi 5 and Redmi 5 Plus deliver flattering and natural selfies.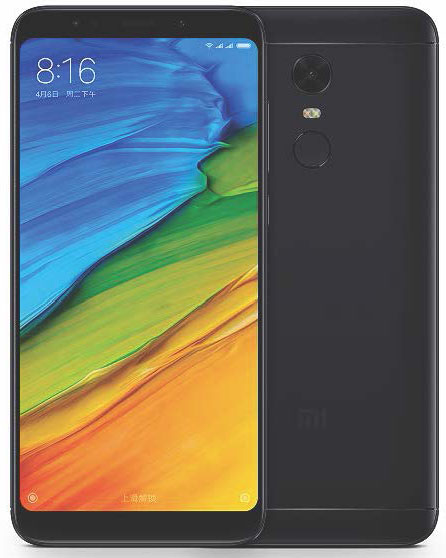 Large battery and power-efficient Snapdragon chipset
Battery life is one of the most important features on the Redmi series, and Redmi 5/Redmi 5 Plus continue this tradition with a built-in 3300/4000 mAh battery. The power-efficient 14nm Qualcomm Snapdragon chipsets, coupled with enhancements in MIUI 9, give Redmi 5 and Redmi 5 Plus long battery lives that will easily last you through a day. In fact, Redmi 5 Plus, which runs on the Qualcomm Snapdragon 625 chipset, gets up to 14 hours of continuous video playback and nearly 8 hours of continuous gaming on a single charge.
Flagship-level testing standards
Xiaomi's Redmi series is widely recognized for high quality, a result of various factors including the use of best-in-class suppliers, and extremely stringent reliability tests comparable to those used for flagship devices.
One example of Xiaomi's dedication to introducing the highest quality features on all its devices is a design tailored to buffer the impact of any fall in the new Redmi 5 and Redmi 5 Plus smartphones. With a reinforced structure, the likelihood of a broken screen is reduced in cases when a user drops the smartphone, landing corner first. Furthermore, enhancements to the earpiece, including an additional waterproof layer, help protect Redmi 5 and Redmi 5 Plus from sweat and dust, reducing the likelihood of the call volume dropping over time.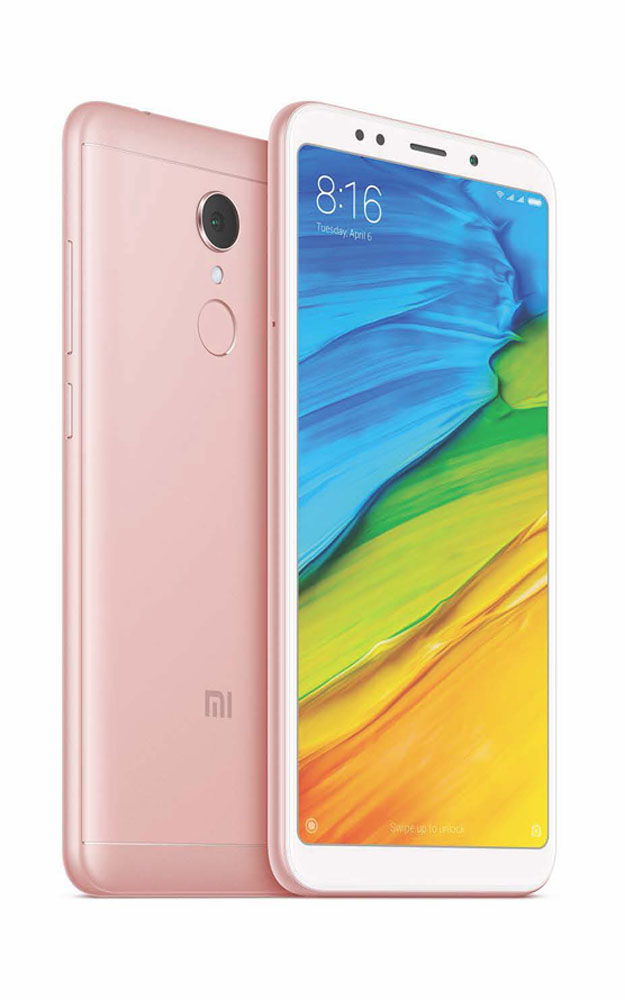 The Redmi 5 starts at 2,444 EGP for the 2GB RAM and 16GB storage model; and the 3GB RAM and 32GB model priced at 2,888 EGP. The 5 Plus starts at 3,222 EGP for the 3GB/32GB model, with a 4GB/64GB variant for 3,777 EGP.
About Xiaomi
Xiaomi was founded in 2010 by serial entrepreneur Lei Jun based on the vision "innovation for everyone". We believe that high-quality products built with cutting-edge technology should be made accessible to everyone. We create remarkable hardware, software, and Internet services for and with the help of our Mi fans. We incorporate their feedback into our product range, which currently includes Mi and Redmi smartphones, Mi TVs and set-top boxes, Mi routers, and Mi Ecosystem products including smart home products, wearables and other accessories. With presence in over 70 countries and regions, Xiaomi is expanding its footprint across the world to become a global brand.
Categories