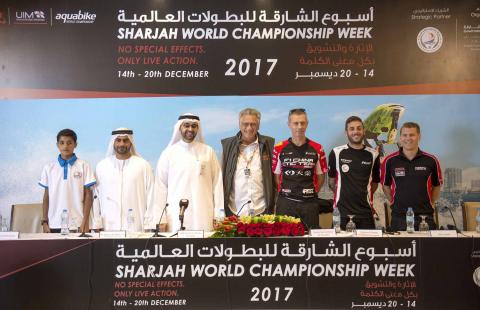 SCTDA unveils Sharjah Grand Prix's UIM Formula1 Power Boat Championship & Sharjah Aquabike World Championship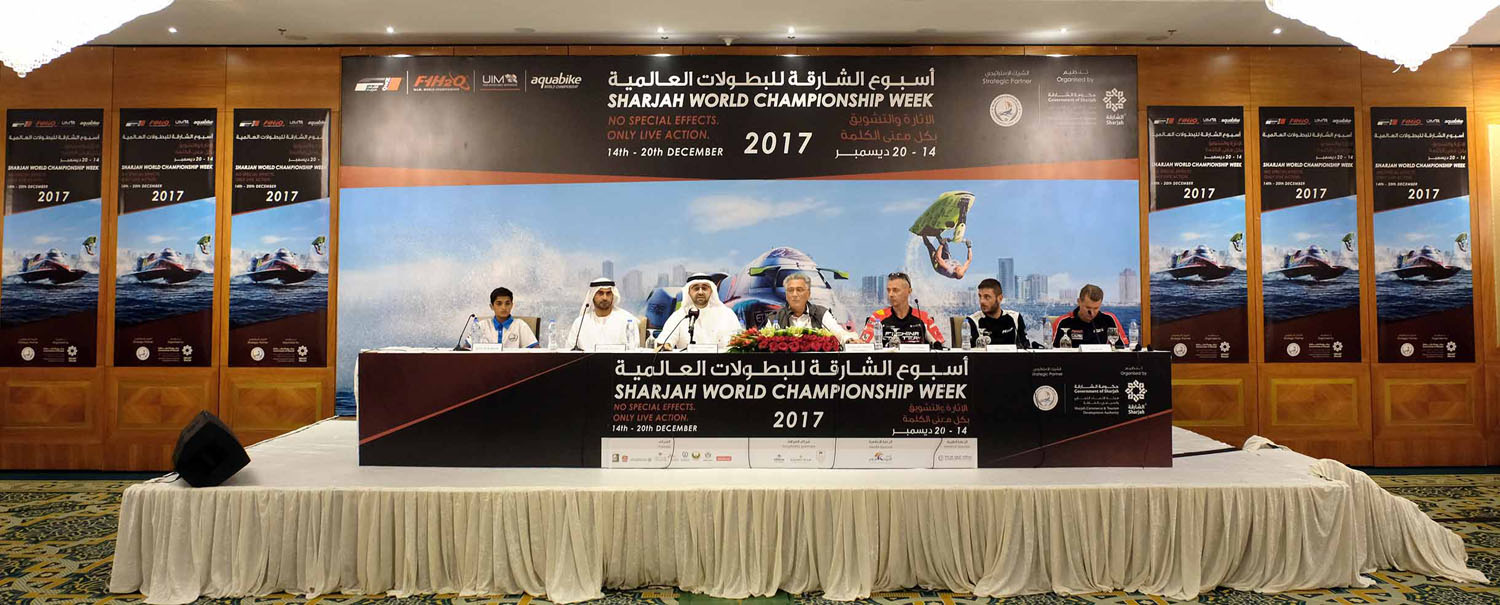 Water sports enthusiasts and adrenaline rush fanatics will be treated to another heart-pumping experience in January next year as organizers of the Sharjah World Championship Week gear up their preparations for the upcoming season of the Sharjah Grand Prix. The announcement was made yesterday (December 13, 2017) in a special press conference held at the Hilton Sharjah. The exciting international water sports event, which will be organized under the patronage of H.H. Sheikh Sultan bin Mohammed bin Sultan Al Qasimi, Crown Royal Prince and Deputy Ruler of Sharjah, will take place during Sharjah World Championship Week. In partnership with Sharjah International Marine Sports Club and UIM (Union International Motonautique), SCTDA revealed that the emirate will play host to the UIM Formula1 Power Boat Championship and Sharjah Aquabike World Championship from December 15 to 21, 2017 at the Khalid Lagoon. The Sharjah Grand Prix is a highly-anticipated event in Sharjah's tourism calendar that has placed the emirate in the UAE and the Middle East's sporting event and tourism destination.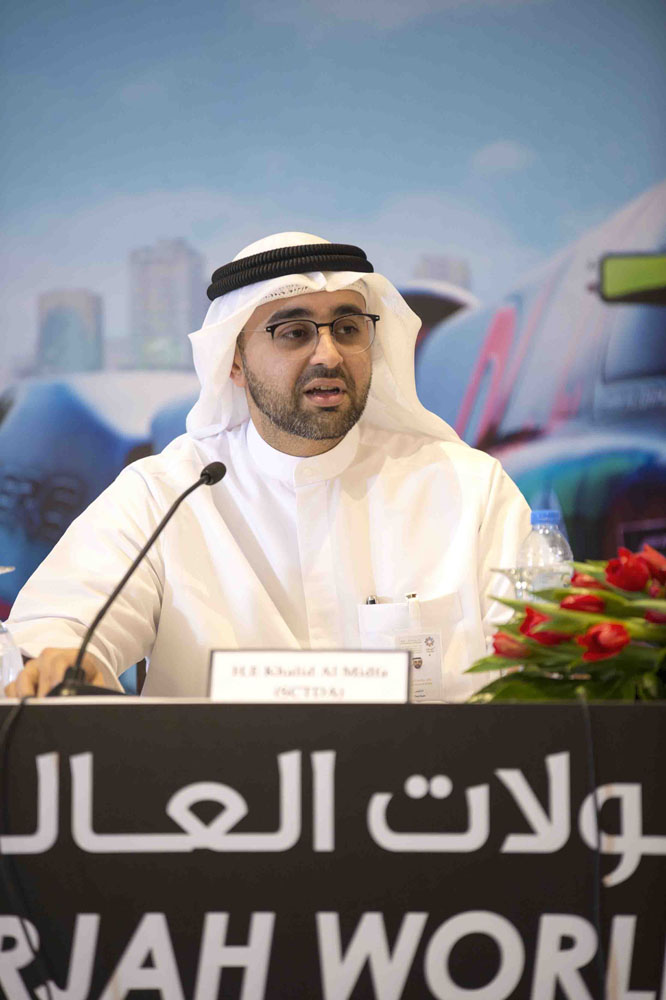 H.E. Khalid Jasim Al Midfa, Chairman, SCTDA, said: "Hosting the F1 Powerboat Championship further consolidates Sharjah's position as an ideal sporting destination in the UAE and the region, as well as enables the emirate to showcase its authentic Arabian culture and heritage, including the world-class infrastructure that accentuates our capability to host high-profile international competitions. Sports is an effective way of establishing friendship and camaraderie among all walks of life, bridging people and breaking barriers among all stereotypes and we aim to continue building such venues in Sharjah where people will feel safe and comfortable to enjoy such large-scale occasions. We look forward to another exciting and successful race in this edition."
"The initiative in line with SCTDA's broader goal to attract visitors in the emirate and meet the objectives of the Sharjah Sports Council to develop sports programs that contribute to the achievements of the UAE Vision 2021. A series of promotional tours have been launched throughout the year to strengthen emirate's leading position as an ideal global tourism destination through various events, following the success of other major activities such as the Sharjah Light Festival and Sharjah International Book Fair." He added.
Nicolo di San Germano, Promoter of UIM Formula One Powerboat Racing & Aqua Bike Races, commented: "The Sharjah Grand Prix has become one of the premier sporting events in the region, thanks to the relentless efforts of the Sharjah Commerce and Tourism Development Authority to boost the emirate's presence in the global arena of water sports. We are excited to bring another adrenaline-pumping event for everyone to enjoy."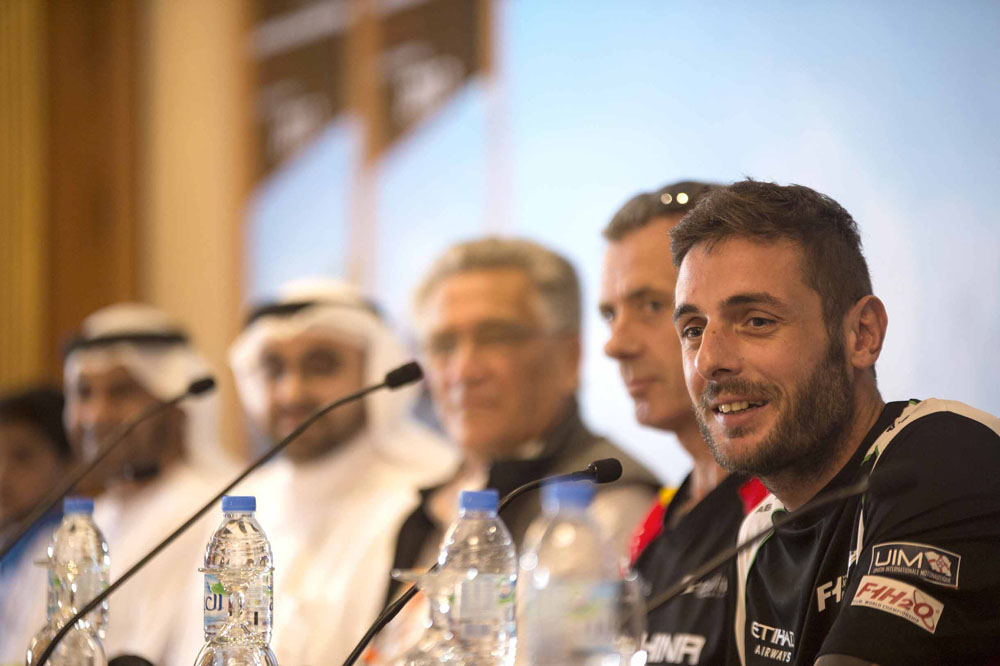 The Championship F1 H2O Grand Prix of Sharjah will be held on December 14 and 15 at Khalid Lagoon while the Championship AB Aqua Bike Grand Prix of Sharjah will be held on December 18 – 20 on the same venue.
Key partners of the events include the Department of Seaports & Customs-Government of Sharjah; Sharjah Police Headquarters; SEWA; Sharjah City Municipality; Air Arabia; Sharjah Road and Transport Authority; Civil Defense Department- Sharjah; Sahara Centre; and Mega Mall. Other sponsors include Al Zahra Hospital as Medical Sponsor; Sharjah Government Media Bureau as Media Sponsor; Sharjah International Marine Sports Club as Strategic Partner; Hilton Royal Tulip and The Act Golden Tulip as Hospitality Partners.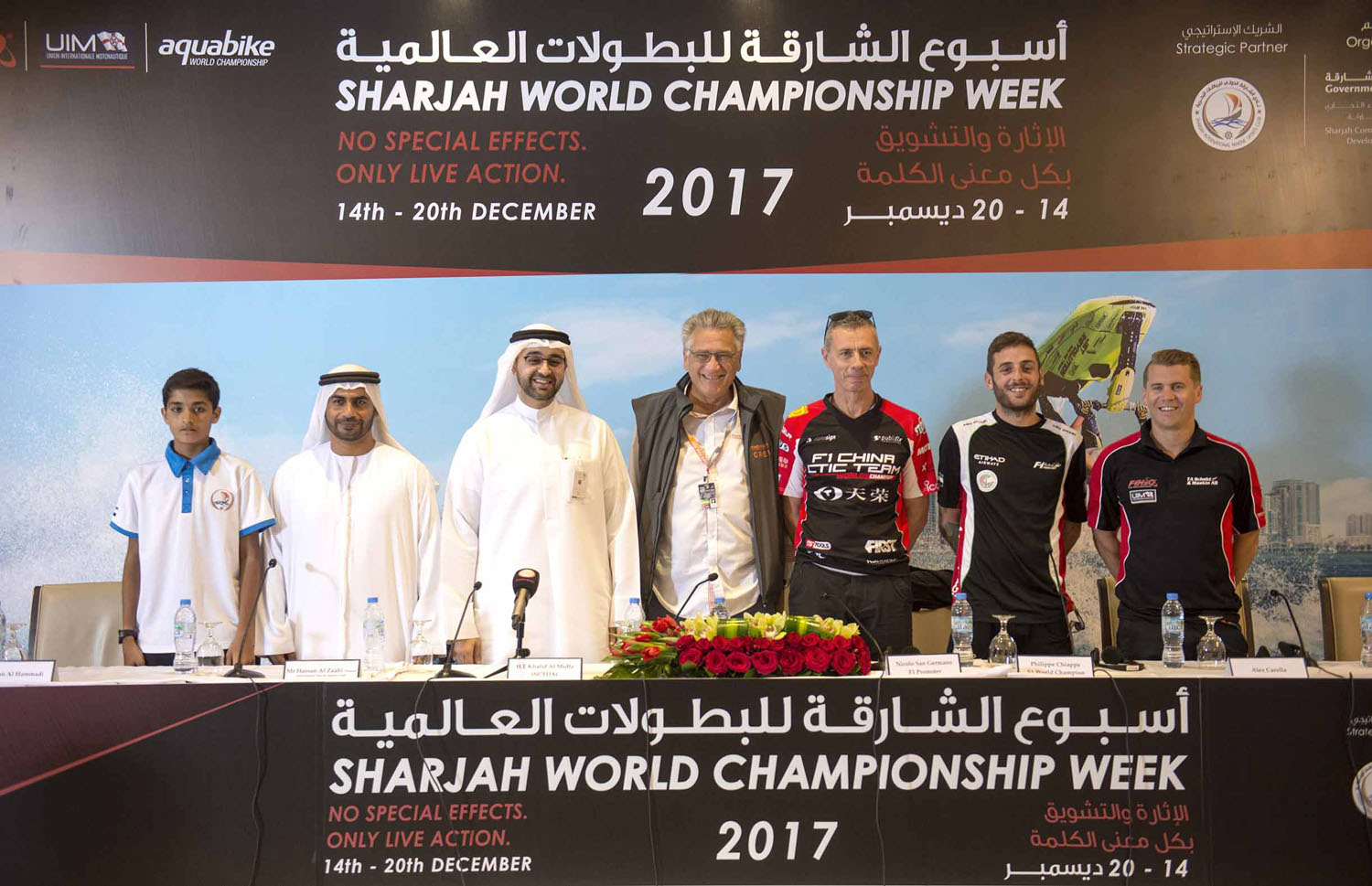 Categories