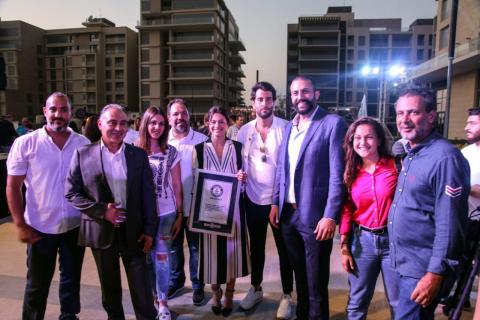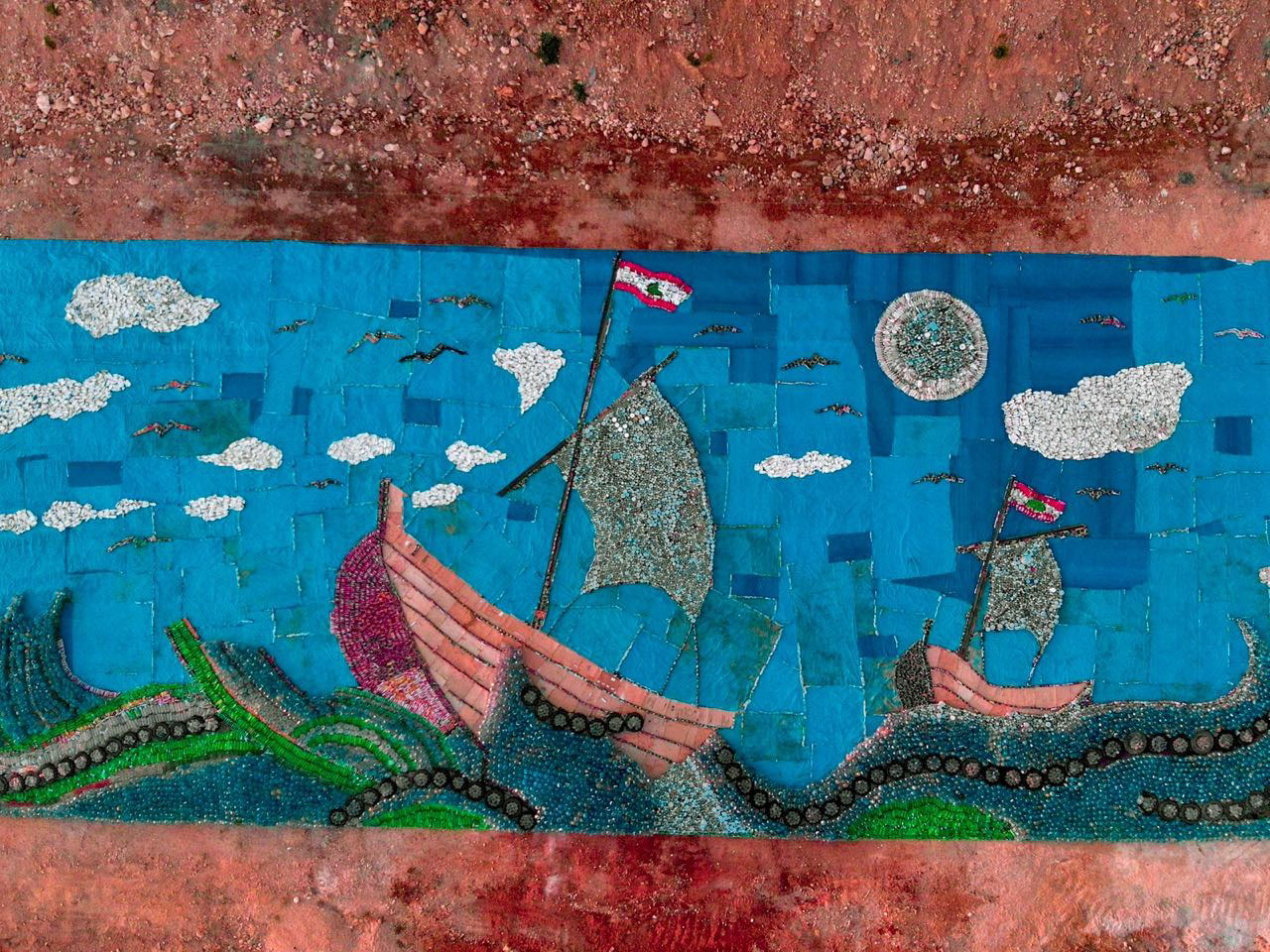 The Mosaic
Run in collaboration with CleverNes, the initiative set a new benchmark for sustainability in Lebanon
More than 100 volunteers took part in the ten-day Guinness Record breaking initiative to promote recycling and upcycling practices
Waterfront City, Lebanon's leading mixed-use destination, hosted this week a Guinness World Record for the Largest Recyclable Material Mosaic, an initiative aimed at raising awareness about waste challenges and promoting recycling and upcycling practices in the country.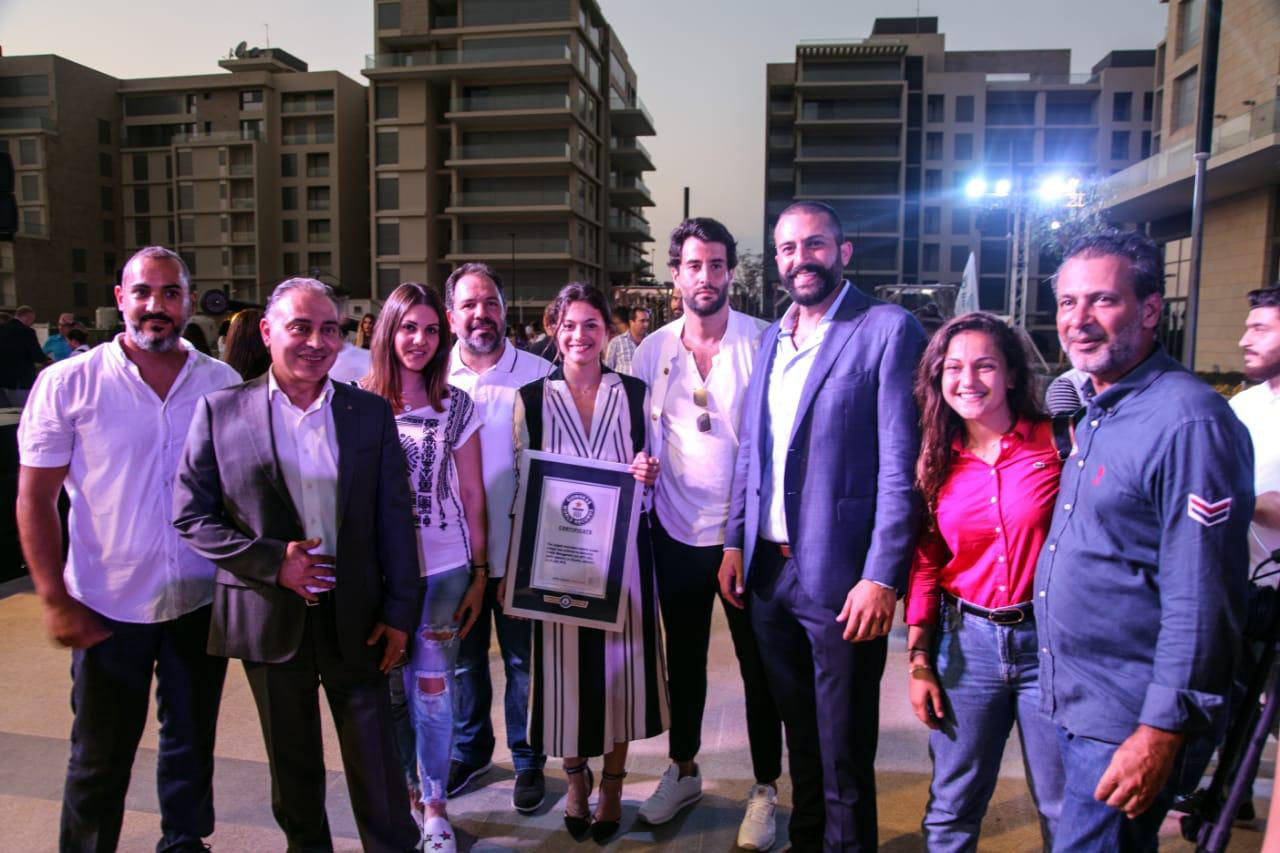 The Waterfront City and CleverNes team
In collaboration with CleverNes by Memories Events, the initiative gathered more than 100 volunteers over a period of 10 days to assemble the authentic piece of mosaic designed by Lebanese artist Pierre Abboud. The Mosaic measured more than 900 square meters breaking Austria's record of 450 square meters, using more than 9,000 plastic bottles, 4,000 cans, over 2,000 aluminum sheets and 1000 glass bottles.
An official Guinness World Record ceremony took place at Waterfront City to celebrate this achievement, gathering more than 250 attendees including Mrs. Paula Yacoubian, who is a member of the Lebanese Parliament, official Guinness Representatives, environmental enthusiasts, visitors and press. The event was filled with positive vibes and it offered food, music, entertainment and a specialized art exhibition for several Lebanese artists.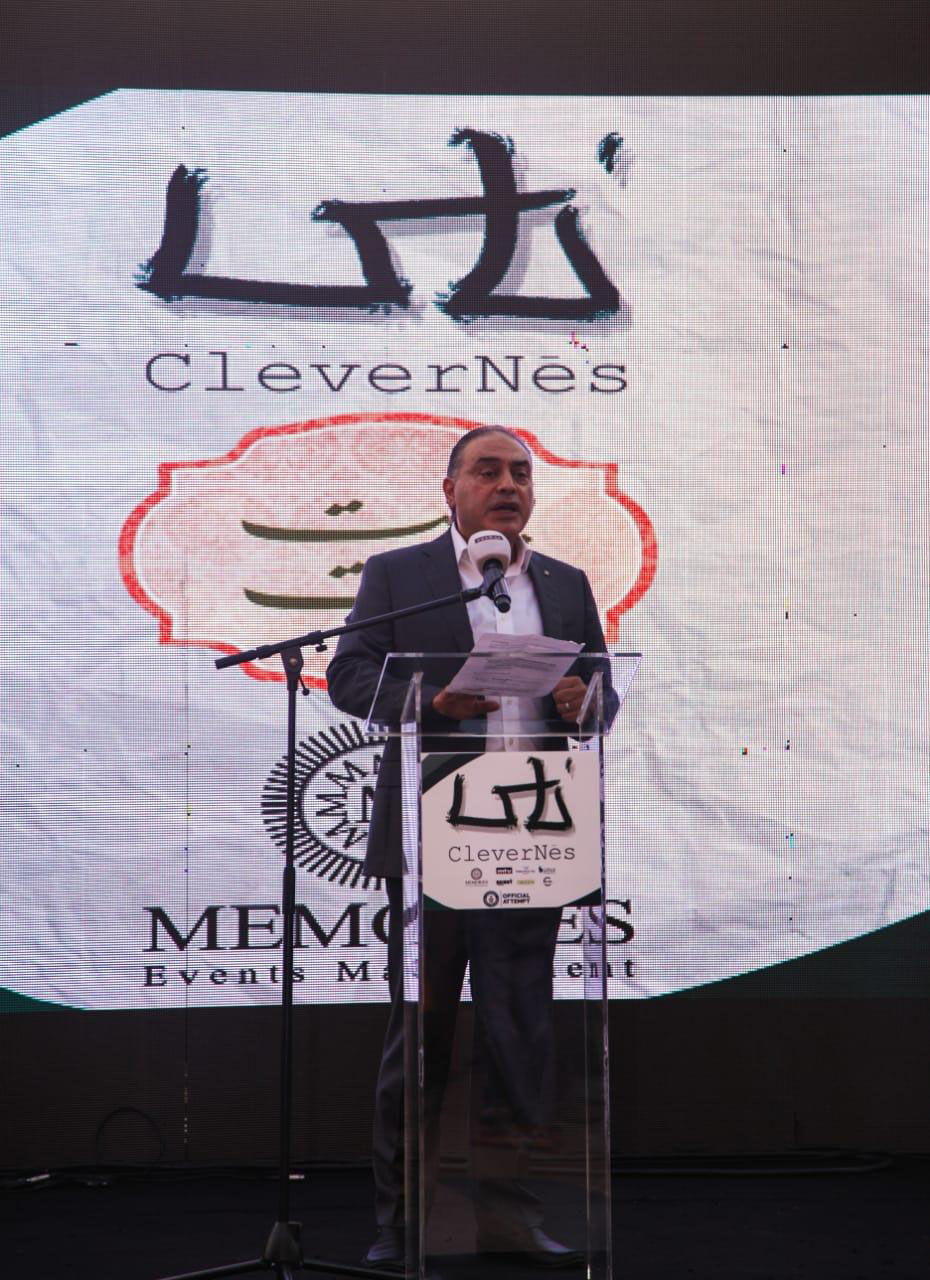 John Ward, Waterfront City - Project Head, Communities at Majid Al Futtaim – Properties, commented: "From its inception, Waterfront City was developed with sustainable living at the core of everything we do to provide a mixed-use community with the highest quality standards. In line with this vision, the CleverNes initiative sets a new benchmark for sustainability in Lebanon and it is a perfect example of a human-centric initiative that engages with diverse groups from the community to create a positive impact on the country."
Waterfront City, a joint venture between Majid Al Futtaim – Properties and Joseph G. Khoury & Fils Holding, aims to provide a fully integrated community in which social, environmental and economic elements are interdependent and draw strength from each other to create a balanced and sustainable living environment. All of the residential assets in Waterfront City have the BREEAM green building certification, and it is set to achieve LEED GOLD certificate for the first Business Park in the Levant region.
Categories