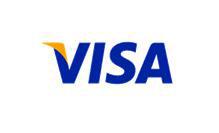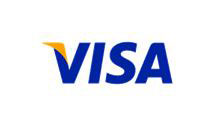 Visa (NYSE:V), a world leader in digital payments, participated in the third annual Anti-Cybercrime Forum in Beirut where it discussed security trends and challenges in Lebanon's payments ecosystem.
Joining the 'Evolving threats, Vulnerabilities, and Counter-Measures' panel, Zhan Jovanovski, Director of Risk, GCC, Levant & Pakistan at Visa explained the company's approach to protect the global payment ecosystem is centered on on four data-centric strategies: protect, devaluate, exchange and empower consumers with data to combat fraud and manage data security.
He said: "Lebanon's payments landscape today is on the brink of a digital transformation, thanks to a vibrant fintech ecosystem, fast-moving regional and global payments dynamics, and a growing e-commerce sector. Cybersecurity has thus become more important than ever, and as a global leader in digital payments, Visa is working actively with both public and private stakeholders in the country to ensure that high level risk management tools are in place so that residents can enjoy a secure and seamless payments experience." 
With a definitive goal of moving the region towards a cashless economy, Visa frequently initiates and participates in educational and knowledge-sharing sessions with its government and private-sector partners in Lebanon and across the region. Visa recently held a workshop with the Central Bank of Lebanon, offering a comprehensive overview of the latest information and developments in payments technologies across the globe to senior policy makers.
The payments company's efforts have kept global fraud rates near historic lows, enabling account holders to use Visa with confidence. The company is investing heavily in advanced fraud-fighting technologies to develop and deploy new and innovative programs to mitigate fraud and protect cardholders.
Held under the patronage of His Excellency the Governor of the Central Bank of Lebanon, Mr. Riad Salame, the annual Anti-Cybercrime Forum is organized jointly by Al-Iktissad Wal-Aamal Group; the Special Investigation Commission of the Central Bank of Lebanon; and the Cybercrime and Intellectual Property Bureau of the Directorate General of the Internal Security Forces. This year's edition took place at the Phoenicia Hotel in Beirut and covered topics including the rise of blockchain, cyber-security training as well as evolving threats and counter-measures in the cybercrime space.