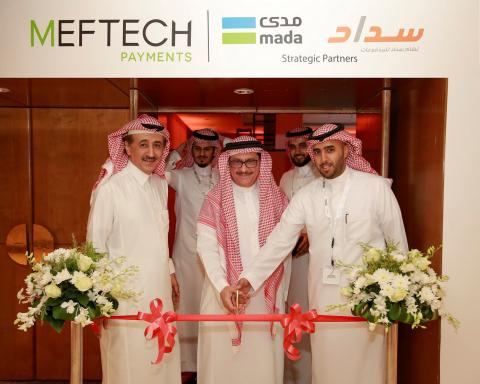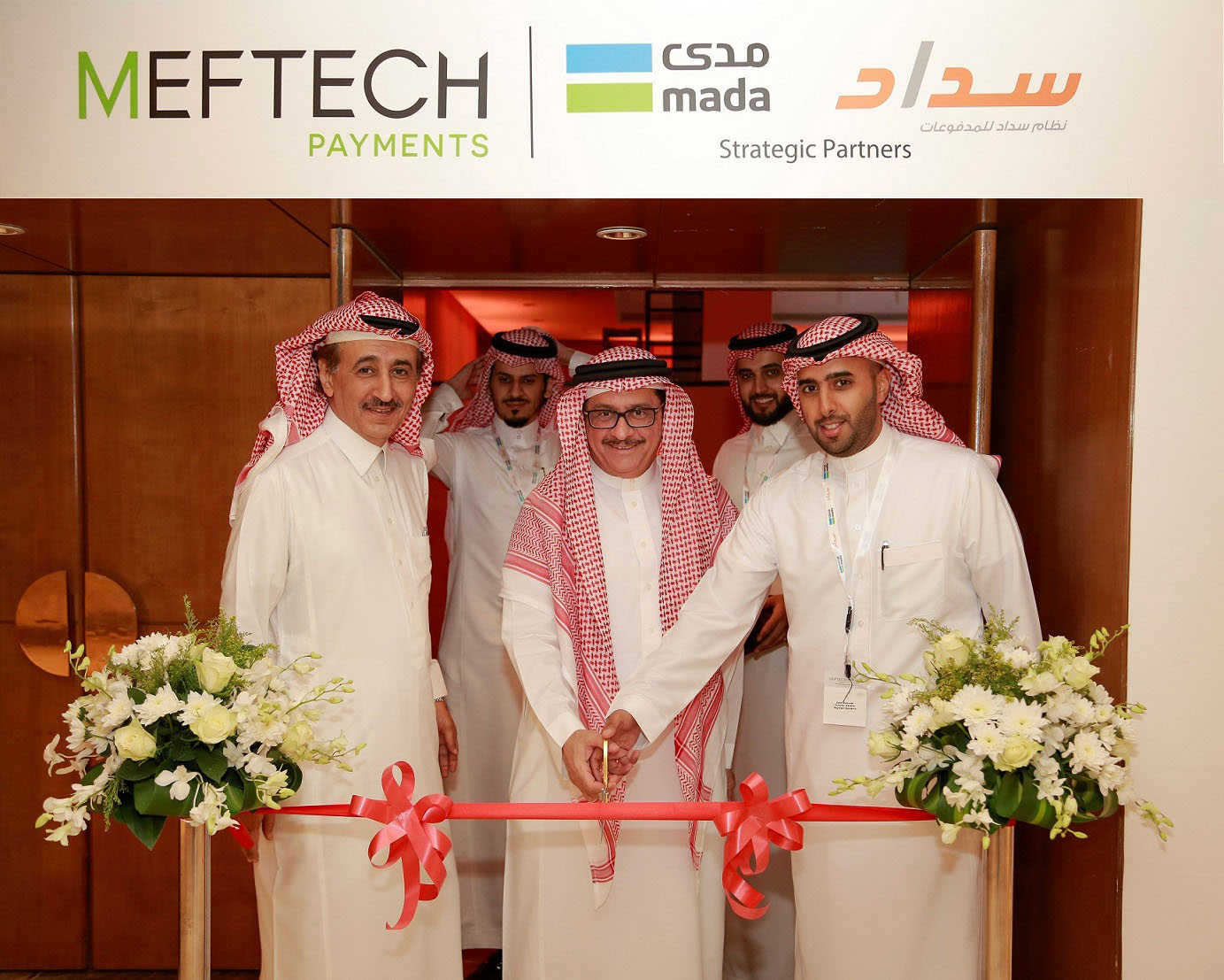 H.E. Mr. Abdulaziz Saleh Al-Furaih, Vice Governor of the Saudi Arabian Monetary Authority – SAMA
The 14th Middle East Financial Technology Exhibition and Conference (MEFTEC Payments), hosted by Saudi Arabia for the first time, has been officially opened by by H.E. Mr. Abdulaziz Saleh AL-Furaih, Vice Governor of the Saudi Arabian Monetary Authority (SAMA) at the Intercontinental Hotel, Riyadh to discuss the future of the digital payment sector in the Kingdom.
The two-day conference and exhibition initiated by mada the national payment network and SADAD the national payments system, under the direction of SAMA, is the first dedicated event for Fintech companies and banks to address industry-changing technological innovations, global Fintech advancements and consumer requirements to transform the digital payment landscape in line with the Kingdom's vision 2030 to support entrepreneurship and enhancing the financial services technology.
H.E. Mr. Abdulaziz Saleh AL-Furaih, Vice Governor of SAMA in his opening speech said: "Today, MEFTECH Payments brings together Government Departments, Banks, Financial Institutions, Fintech companies, Entrepreneurs, and large and small business for the first time in Saudi Arabia at a crucial time where we are witnessing exponential growth in digital payment and Fintech Industry. The next two-days will drive discussions on the future of digital payments, to inspire new ideas, collaborate on industry-changing technological innovations that will transform the digital payment landscape here in Saudi Arabia."
"We are currently witnessing a revolution in the payments industry here in Saudi Arabia, technology is evolving, consumers' expectations are increasing, merchants' requirements are getting more and more comprehensive and the new millennial generation is driving the digital transformation initiative along with banks towards having a seamless experience while translating at every touch post of the payment channels. The need for continuous development of banking and financial services to keep pace with this growth of development cannot be under estimated. The importance of collaboration at MEFTECH Payments will support shaping our future, contribute to 'FintechSaudi' aim to transform the Kingdom into an innovation hub launched early this month, and will support the economic and financial objective of our nation's vision."
Ziad Al-Yousef, Director General of Payment Systems, SAMA in his opening keynote address on Fintech Saudi transforming the financial sector said: "The growth of the global Fintech industry is exponential and we are seeing significant progress in the field of Fintech based on the growth in the use of big data, consumer demand for inclusive and consumable financial services, in addition to the emergence of new technical trends such as: artificial intelligence and blockchain, which will lead to an important shift in the provision of financial services here."
MEFTECH Director, Oliver Bickell added: "MEFTECH is the longest running Banking & Financial Technology event in the MENA Region and we thank mada and SADAD for initiating the first Saudi Arabia edition. Following significant interest both regionally and globally for this event we are pleased to announce that MEFTECH Payments will return next year being held at Riyadh International Convention & Exhibition Centre and will showcase over 120 local, regional and international exhibitors alongside an expanded conference programme and dedicated Fintech Pavillion showcasing start-up innovations and market disrupters from across the world."
For more information on MEFTECH Payments visit www.meftechpayments.com
About MEFTECH
MEFTECH Payments in partnership with mada & SADAD will highlight and support the rapidly developing payments, e-commerce & retail industry in the Kingdom. MEFTECH Payments will bring new ideas, and industry-changing technologies together that will pave the way to the future methods used by banks, institutions, and individuals make, and receive payments in the Kingdom of Saudi Arabia. Attendees from Banks, Government Departments, Financial Institutions, Enterprises – large and small will come together to share knowledge, network, and do business.
ABOUT mada
The journey of SPAN goes back to quarter of a century where it has undergone several evolutionary leaps in its technical infrastructure, capacity, and distribution. From the time of its establishment in 1990, the network has been implementing noticeable developments to continuously improve the quality of its services in line with global payment systems.
mada is the new identity of SPAN (Saudi Payment Network), that represents the innovative generation of electronic payments in Saudi Arabia and is intended to boost POS growth with unprecedented dimensions of flexibility, speed, security, and acceptance.
Through a network of advanced global technical payment systems, mada currently connects all automated teller machines (ATMs) and point-of-sale (POS) terminals offered by local banks throughout the country to a central payment switch that in turn re-routes the financial transactions between a merchant's bank and the card issuer bank.
mada also permits regional and global acceptance through connecting with other payment schemes such as GCC Net, VISA, MasterCard, and American Express to provide mada cardholders with a wider acceptance locally and overseas. 
Today, mada, provides the following:
A seven-fold enhanced routing capacity in comparison to the previous generation.
An unprecedented standard of enhanced transactions performance and speed.
Widespread accessibility.
Instant SMS notifications to cardholders on any cash withdrawals or POS transactions.
Increased daily transaction purchase limit at POS terminals from SAR 20,000 to SAR 200,000. Upon cardholder request
Value-added services such naqd service that gives cardholders the convenience of withdrawing cash with their purchase at the merchant outlet.  
About SADAD
SADAD Payment System (SADAD) was established on October 3, 2004 by the Saudi Arabian Monetary Agency (SAMA) to be the national Electronic Bill Presentment and Payment (EBPP) "also known as SADAD Bills" as a system provider for the Kingdom of Saudi Arabia (KSA).
More than 20 million users around KSA trust SADAD for their Bill Payment and now for their new service SADAD Account. The core mandate for SADAD is to facilitate and streamline bill payment transactions of end consumers through all channels (ATM – Online Banking – Phone Banking – Bank Branches) of the Kingdom's Banks.
Now with SADAD new service SADAD Account that provides consumers with a secure, non-card based payment option (direct debit from the consumer's light account in the Issuing Bank) for online purchase.
SADAD Account will help in:
Increased revenues resulting for Banks from larger volume of e-Payment transactions.
Lower dependency on cash in the economy due to increased penetration of e-Payments in KSA.
Accelerated growth of e-Commerce economy in KSA resulting from increased SMEs and 'home-based'
Foundation to launch other electronic payment services.
And many more other aspects of the growth of the Saudi Economy.
Categories