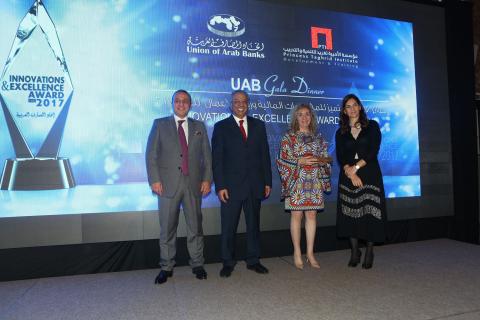 The Union of Arab Banks awarded Mrs. Nahla Khaddage Bou Diab the 'Excellence in the Role of Women in Banking Leadership Award' in recognition of her high-caliber leadership in bank management.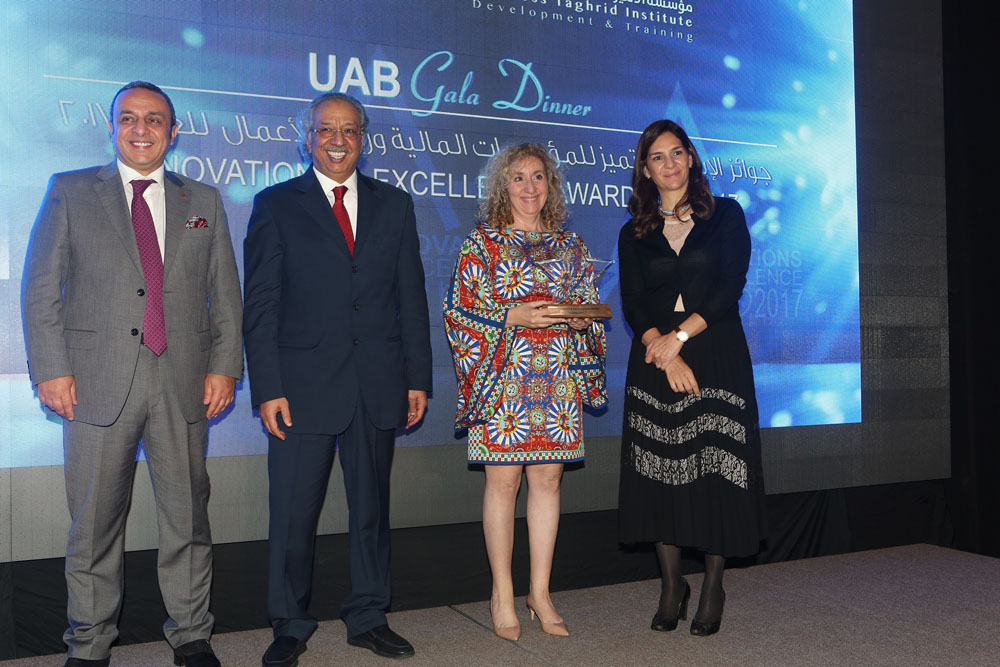 Mrs. Nahla Khaddage Bou Diab, Chief Operating Officer, Al-Mawarid Bank, received the award at a ceremony organized by the Union of Arab Banks on October 5th at the Fairmont Hotel in Amman, Jordan, in cooperation with Princess Taghrid Institute for Development and Training, and under the patronage of Princess Taghrid Mohammed.
Bou Diab was honored in 2015 by the Union of Arab Banks as one of the most influential Arab women in the economy and banking sector. She has more than 32 years of experience in management and restructuring of several institutions, particularly in the Central Bank of Canada.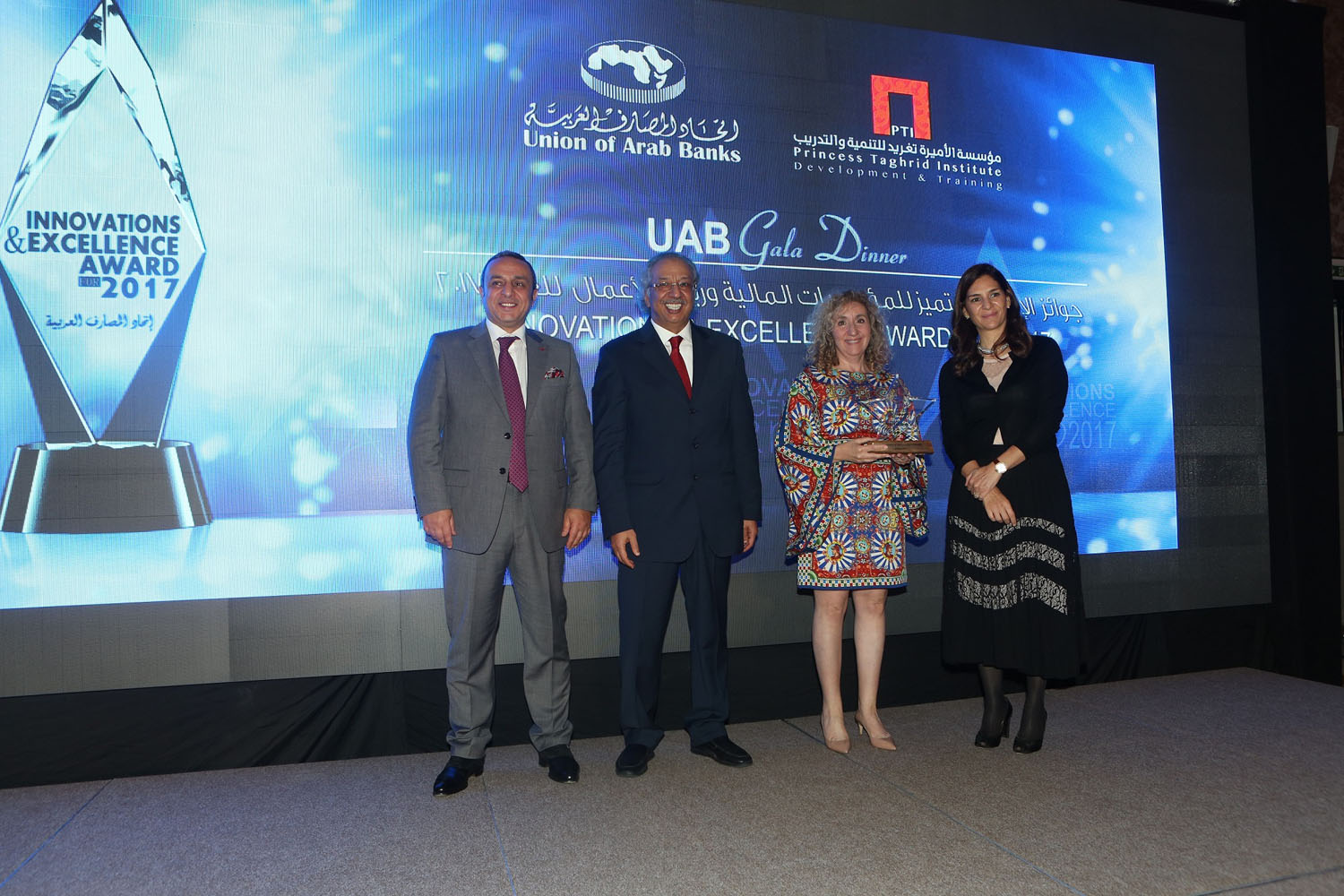 Categories