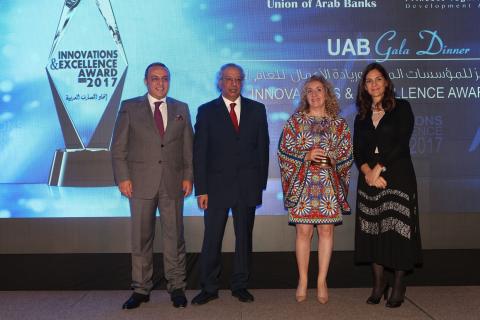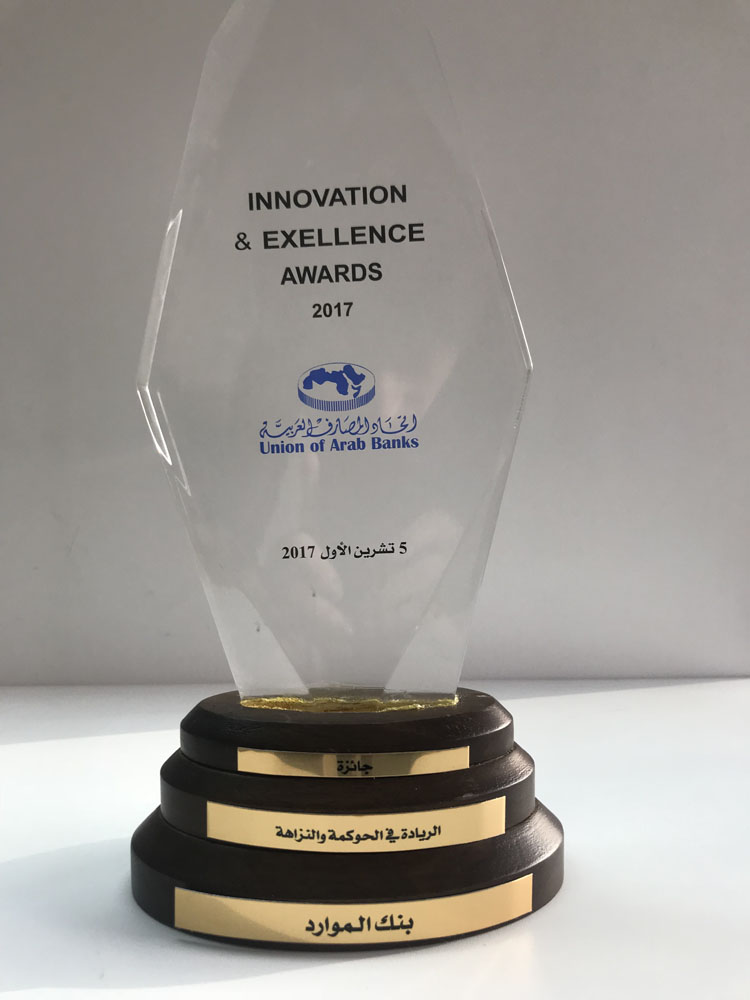 Al-Mawarid Bank has just earned its third award for 2017, the "Innovation & Excellence" award from the Union of Arab Banks, in recognition of the Bank's commitment to the principles of corporate governance and best global practices in banking ethics.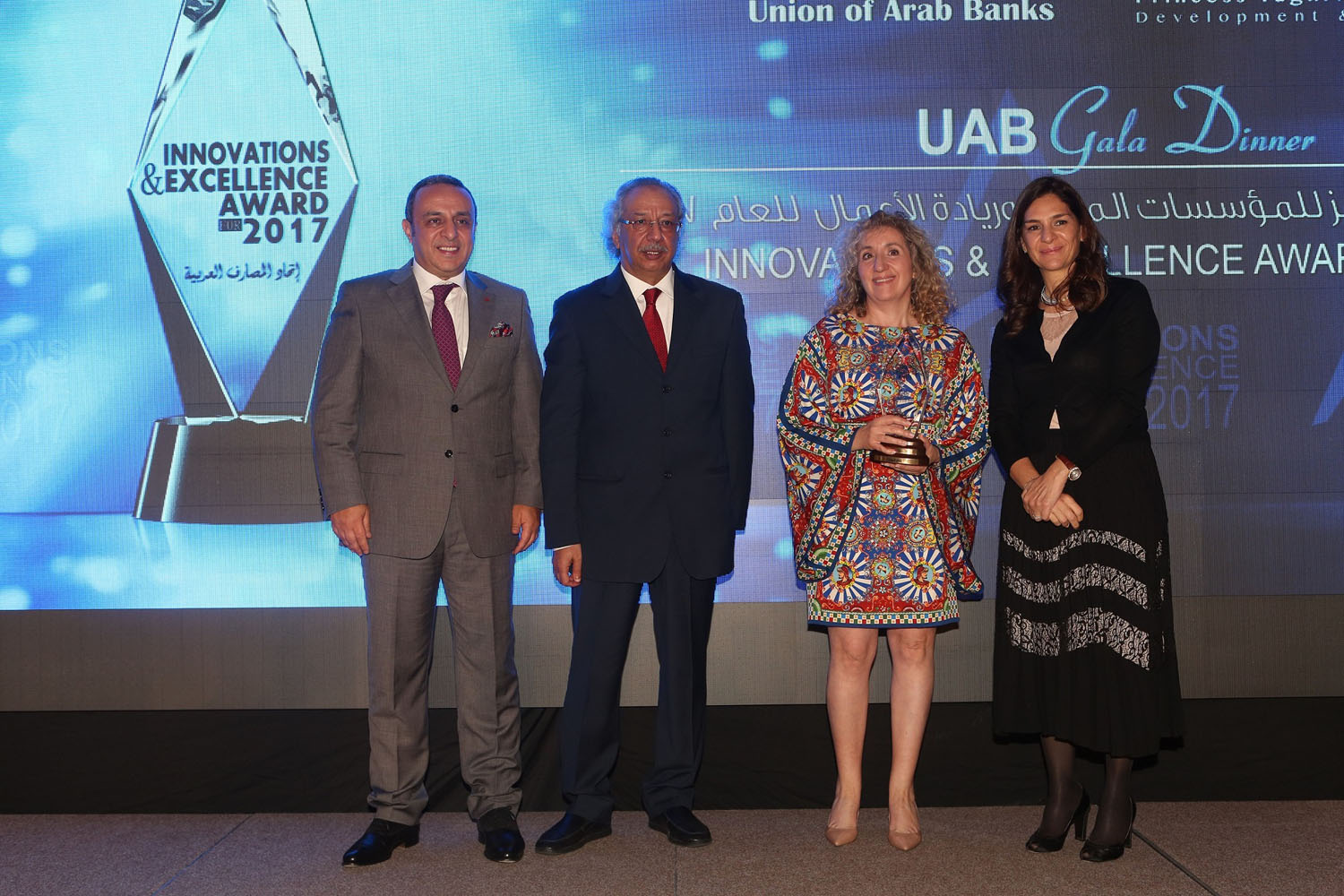 Mrs. Nahla Khaddage Bou Diab, Chief Operating Officer, Al-Mawarid Bank, received the award at a ceremony held on October 5th at the Fairmont Hotel in Amman, Jordan, in cooperation with Princess Taghrid Institute for Development & Training and under the patronage of Princess Taghrid Mohammad.
The Union of Arab Banks explained that the award was based on a study conducted by the research department of the Union, in cooperation with specialized arbitration institutions in this field, in accordance with Arab and international standards.
In March, the Bank launched a "Governance and Integrity Declaration" to be one of the first five banks in Lebanon to take this step, reinforcing its leading position in the field of integrity, transparency and accountability, which gained market confidence and contributed to supporting its long-term investments and sustained growth.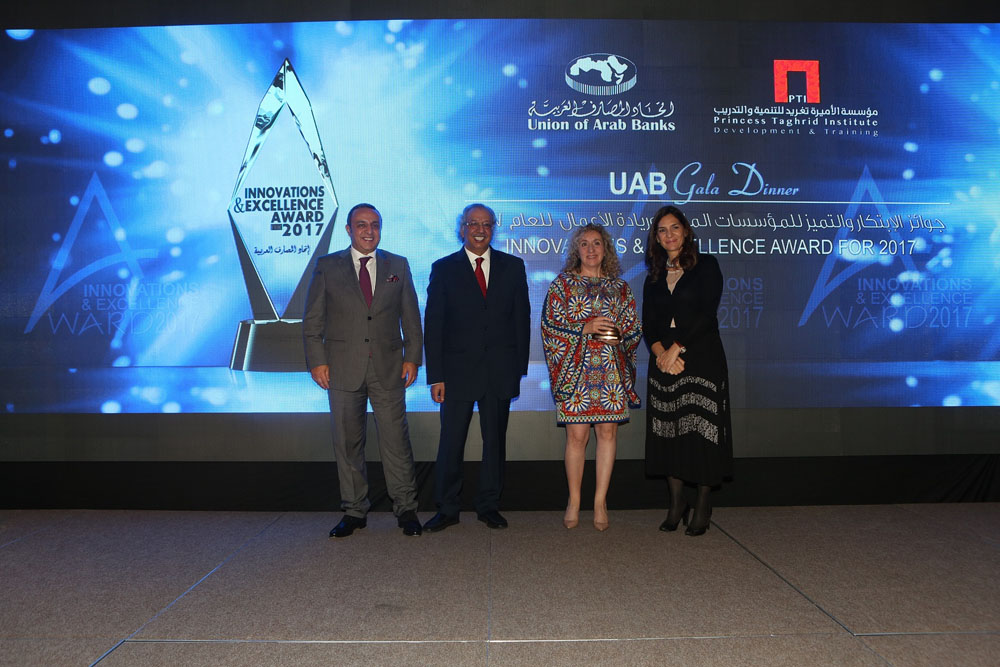 Categories