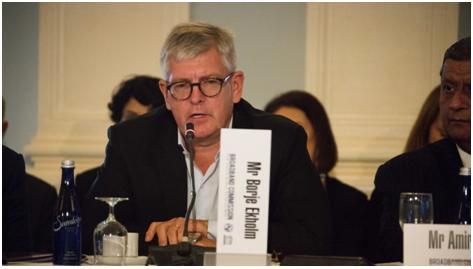 Global leaders convened in New York to discuss the Sustainable Development Goals and address real risks that vulnerable populations could fall deeper into digital divide.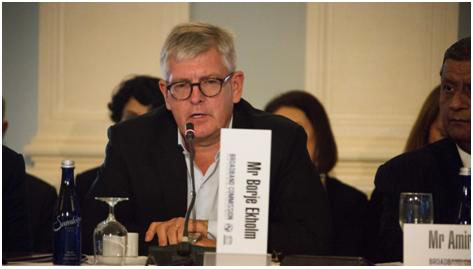 The annual fall meeting of the United Nations Broadband Commission for Sustainable Development takes place in parallel to the 71st Session of the General Assembly of the UN. There, key influencers and decision-makers recognized broadband access as critical to achieving the United Nation's Sustainable Development Goals. The call to action is to ensure internet access for all to accelerate the achievement of the 17 Sustainable Development Goals.
Ericsson's President and CEO, Börje Ekholm, was one of several new Commissioners welcomed at the meeting by Houlin Zhao, ITU Secretary-General and co-Vice Chair of the Commission.
Zhao highlighted the risk that the digital divide could worsen. He said: "This year's State of Broadband 2017 report highlights several important findings. First, there is a suggestion that we are entering a 'winner takes all' phase in digital development – digital 'frontrunner' countries are moving even further ahead, while developing countries are generally being left behind."
United Nations Secretary-General António Guterres said: "Technology is crucial in empowering people to participate in our digital future, and in helping governments to better serve people.  But we must also address significant concerns such as cybersecurity, human rights, privacy, as well as the digital divide, including its gender dimensions. Broadband is a remarkable tool; now we must do more to ensure that all enjoy its benefits. Developing countries face the very real risk of being left behind."
Read the full press release from the Broadband Commission for Sustainable Development here.
Explore how Ericsson works with the Sustainable Development Goals as a platform for continued progress and positive impact.
Categories