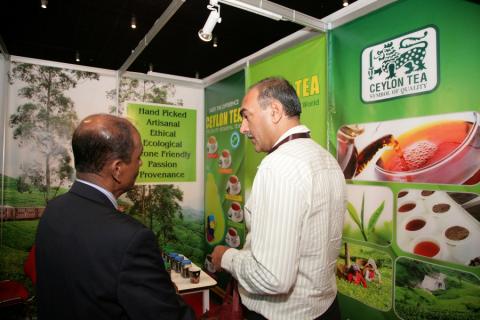 More people in the country now drink tea due to its proven health benefits
June 29, 2014 - The country's tea industry is expected to draw in more growth, especially during the Holy Month of Ramadan where demand and consumption for tea products are expected to rise. In 2013, the total traded volume of tea through Dubai increased by 29% to reach 129 thousand tonnes, and the value increased by 34% to reach US$ 463 million in comparison with the previous year (2012). Currently, UAE consumes an estimated 7 million kilograms (kgs) of tea per year according to the data released by Dubai Tea Trading Centre (DTTC).  The strong growth is mainly driven by tea's numerous proven health benefits which include increased energy levels, reduced risk of heart disease and cancer, and strengthening of the immune system. When combined with fasting, drinking tea has also been proven to accelerate weight loss.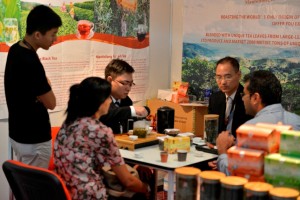 These benefits, among others, will be highlighted at the International Coffee and Tea Festival 2014, the only dedicated coffee and tea event in the Middle East taking place from November 12 to 14 at The Meydan IMAX Gallery. Organised by International Conferences and Exhibitions LLC, the region's one-stop event will gather industry leaders and stakeholders for vast knowledge-sharing and networking opportunities. The event will also showcase all facets of café and bar products, equipment, and services.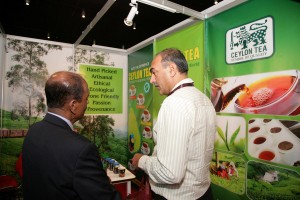 Ryan Godinho, UAE's National Liaison for World Coffee Events and Coordinator of the International Coffee & Tea Festival, said: "Tea has now aligned itself as the second most preferred drink among UAE residents after water. More than 19,000 kgs are being consumed every day across the country and the price of tea has risen by almost 50 per cent over the past couple of years. The increasing consumption is mainly attributed to the growing number of tea lovers in the country and a growing focus on tea's role in fitness and nutrition. During Ramadan, we expect to see the consumption hike further as tea is seen to help accelerate digestion and fight fatigue."
Green tea, coupled with fasting and detoxification, helps burn fat especially in the abdomen area. This was proven in a study conducted by a private US-based research firm which recorded a substantial decrease in waist sizes among men who drank green tea. It has also been established that a high amount of polyphenols found in green tea activates an enzyme in the body that helps dissolve excess triglyceride. Triglyceride provides energy to support vital body functions, but an excess of this will result in formation of body fats and may lead to obesity.
Green tea's antioxidant properties, such as the Epigallocatechin Gallate (EGCG), boosts metabolism and leads to weight loss.  According to reports, they may result in a 1 to 5.5-lbs weight loss in 3 to 24 weeks. In addition, the catechin polyphenols found in green tea boosts one's endurance during exercise. This is done by stimulating the muscle cells and liver to use more fatty acids. The body will then use carbohydrates at a slower rate. This results in more carbohydrates remaining in the body, enabling an individual to exercise longer and, thus, burning more calories.
Categories