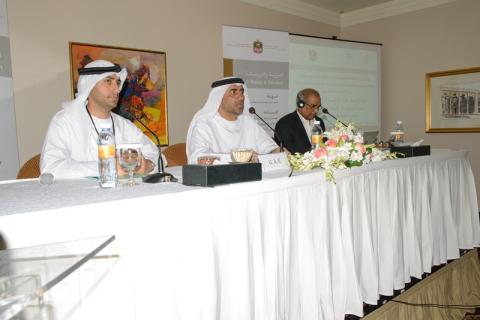 June 1, 2014 - The Ministry of Environment and Water hosted on 1 June, 2014 "The Regional Workshop of Capacity Building for Nagoya Protocol on Access and Benefit Sharing" in collaboration with the Secretariat of Convention on Biological Diversity (CBD) in City Seasons Suites Dubai.
Hosting this workshop comes in line with MoEW strategic objectives to promote environmental sustainability though the development of initiatives, legislations and regulations to manage and protect ecosystems.  Furthermore, this workshop which is part of CBD's framework to conduct a series of sub-regional workshops aims to achieve the 3rd objective of the Convention on Biodiversity goal for a fair and equitable benefit sharing from the utilization of genetic resources.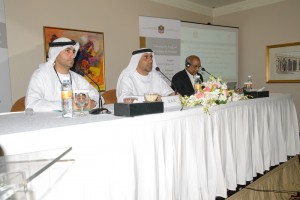 Representatives from the United Nation Environment Program (UNEP) and member of the convention from the Middle East North Africa (MENA) Region attended the 5 day workshop which aims to raise awareness on the provisions of the Nagoya Protocol, and to encourage the exchange of expertise among countries in regards to the administrative procedures and legislations for the development of plans and programs relevant to the countries' biodiversity strategies and policies.  Local & federal authorities, academic institutions and research establishments where present at the workshop including Ministry of Health and the International Center for Agricultural Research in the Dry Areas.
H.E Sultan Alwan, Assistant Undersecretary for Water resources and nature conservation said on behalf of HE Dr. Rashid Ahmed bin Fahad, Minister of Environment and Water, "the UAE hosted the workshop to support capacity building efforts for countries within the region and to fill its obligations to the "Convention on Biological Diversity".
During the speech, Alwan focused on the importance of the UAE genetic resources, which include a wide range of plants, animals and micro-organisms that are the source of life on Earth, which makes it a key pillar in the economy growth and the prosperity of countries.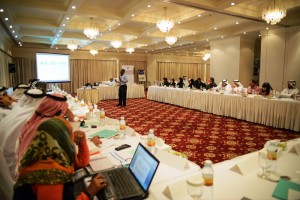 He also stated that "Despite the dominant desert climate, the UAE is rich in the Genetic Diversity, which makes our Government keen on supporting the ongoing efforts to preserve and develop the biodiversity systems. The Nagoya Protocol workshop aims to enhance the legal framework and maintain this diversity and it also aims to develop plans and programs that will achieve the three objectives of CBD."
Genetic resources are of multiple benefits they are considered a sources of life, nourishment and medication, they are pivotal contributors to the stability of climate and provide raw materials for industrial and agricultural sectors and also contribute to the tourism sector, which makes this resources crucial for the economic development for the countries and their people.
Categories