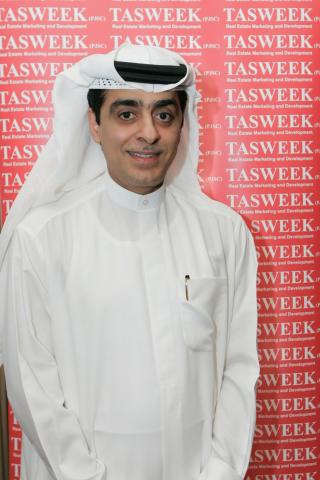 Affordable housing & rentals are critical for sustainable domestic real estate market growth
July 7, 2014 - TASWEEK Real Estate Development and Marketing's latest comprehensive market intelligence report highlighting the second quarter of 2014 shows that real estate activities have settled down since the initial frenzy triggered by Dubai's successful 2020 World Expo hosting bid. The Abu Dhabi Government's decision to revoke housing allowances for employees living outside the emirate continues to boost local rental prices, though, while Dubai's own rental rates have been posting a 5 to 10 per cent increase on average from Q1.
"For Q2 the markets have been gradually cooling down and sustaining the gains made shortly after the announcement of Dubai's Expo 2020 win. The market has more or less reached a level of stability driven by the key factors of affordable housing and rents that are fostering parallel growth in small and medium businesses. This equilibrium will enable industry players to evaluate past trends and gear up for more diverse activity in the second half of the year. We expect confidence among global investors to continue to increase as the UAE rolls out new developments that are related to the Expo and the broader national development goals under the Vision 2021 plan," said Masood Al Awar, CEO, TASWEEK Real Estate Development and Marketing.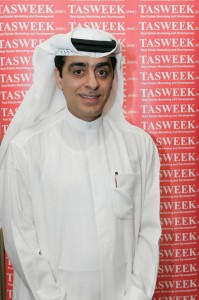 Abu Dhabi
The Abu Dhabi Government's housing allowance policy has led to big gains in rental prices, especially for studio and 1- and 2- bedroom spaces where rent prices have hiked 20 per cent on average from Q1 2014 rates. Office market supply slowed down in Q2, with prices starting to stabilize.  The commercial sector still has a long way to go before it recovers prices fully.
Some of the best residential rental deals can be found at the Muroor Road (studio ~ AED 35,000, 1-bedroom ~AED 50,000, 2-bedroom ~AED 75,000), Al Markaziyah (studio ~ AED 40,000, 1-bedroom ~AED 70,000, 2-bedroom ~ AED 80,000), and Al Reef (studio ~ AED 58,000, 1-bedroom ~AED 72,000, 2-bedroom ~ AED 94,000) areas. Al Reem Island offers studios for sale at ~ AED 688,600 and 1-bedroom homes for ~AED 1.072 million, while downtown Al Reef sells studios at ~AED 643,125 and 1-bedroom spaces at AED 913,384. Bigger 2- to 4- bedroom purchase options are available at Al Raha Beach and Hydra Village as well.
As for office leases, the best deals can be found in Muroor Road, Mohamed Bin Zayed City and Al Markaziyah; higher-end leases are available at Al Raha Beach and the Corniche.
Freehold market prices remain generally unchanged from Q1 with a few transactions reported.
Dubai
Dubai's real estate market is currently controlling rental price upturns amidst recovering market activity and increasing stability resulting from government actions such as raising registration fees from 2 to 4 per cent and ensuring more transparency through integrated system checks. These actions aim to rein in the market and reduce price speculations.
With its population expected to grow 7 per cent to 3.4 million from 2015 to 2020, Dubai is expected to experience increased demand for real estate during the said period. At present, the best residential rental options can be found at International City (studio ~ AED 39,000, 1-bedroom ~AED 51,000, 2-bedroom ~ AED 72,000), Dubai Silicon Oasis (studio ~ AED 46,000, 1-bedroom ~AED 62,000, 2-bedroom ~ AED 87,000), and Discovery Gardens (studio ~ AED 52,000, 1-bedroom ~AED 70,000).
Good sale prices, on the other hand, can be had at International City (studio ~AED 409,000, 1-bedroom ~AED 568,000, 2-bedroom ~AED 920,000), Dubai Silicon Oasis (studio ~AED 468,000, 1-bedroom ~AED 734,000, 2-bedroom ~ AED 1.204 million), and Dubai Investment Park (studio ~ AED 470,000, 1-bedroom ~AED 782,500, 2-bedroom ~ AED 960,000).
As for office spaces, demand in Dubai continues to be far less than supply although the gap is closer compared to past figures. TASWEEK expects demand to gradually climb over the next two to three quarters parallel to the projected economic growth of the emirate.  Rents have generally remained the same through Q2, with Dubai Silicon Oasis and Dubai Investment Park offering the lowest rates per square feet and Dubai Marina and the Dubai International Financial Centre fetching the highest.
Conclusion
Government housing policy continues to have a positive impact on residential rental rates in Abu Dhabi, while Dubai's property sector is likewise benefitting from regulatory actions taken by both the Dubai Government and the central bank and a solid portfolio of around 744 real estate projects underway collectively worth USD 123 billion. "Abu Dhabi and Dubai continue to leverage the strong start of industry this year and will be able to plan for more diverse and dynamic real estate growth as the market settles down.  Industry remains on track to log what promises to be its best performance yet in recent years. Moving forward, attention to affordable housing and rental is vital to sustaining momentum beyond 2014. For our part TASWEEK will continue to monitor and share key market movements to ensure that this happens," concluded Al Awar.
About Tasweek:
Tasweek, a provider of comprehensive real estate development solutions for the UAE and the broader Middle East, leverages over 20 years of extensive experience in valuations, design, and real estate marketing across the UAE, GCC and MENA regions. The private joint stock company draws on its involvement in managing the properties of over 25,000 customers to ensure enhanced client satisfaction in the delivery of a diverse range of services, throughout all stages of the real estate development's lifecycle.
Through its two core competencies of knowledge and networking, Tasweek is highly capable of introducing clients to the right people, creating vital links between industry movers and players, and developing ideas to successfully bring properties to market. For more Tasweek news, please follow us on Twitter at @MasoodAlAwar & @TasweekAE.
Categories