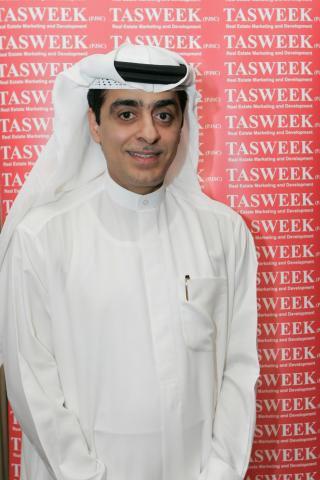 Benchmark exhibition attracts global interest in 'smart city' industry projected to be worth USD 1 trillion by 2019
May 21, 2014 - TASWEEK Real Estate Development and Marketing, a property advisor and solutions provider, has announced that the upcoming Smart Living City – Dubai exhibition will serve as an ideal platform for showcasing major initiatives that are turning Dubai into one of the smartest cities in the world. The event will highlight how government-led 'smart' initiatives and services powered by advanced technologies and supported by partnerships with the private sector are creating a sustainable ecosystem for Dubai. Smart Living City - Dubai is drawing strong global interest in the rapidly growing 'smart city' sector – an industry which a recent report from market research firm Markets and Markets forecasts will be worth around USD 1 trillion by 2019.
Smart Living City is a biannual gathering that takes place in Dubai, San Francisco and Singapore. It displays the latest technologies and innovations related to smart cities and smart human capital. This year's Dubai edition will gather high-profile representatives from startups, investors, foundations, researchers and cities – including delegates from, the Dubai Government, Stanford University, The Massachusetts Institute of Technology (MIT), Cisco, and Microsoft. TASWEEK is partnering with Inside Investor on the event's run from September 15 to 16, 2014.
"The Smart Living City - Dubai 2014 will focus on the optimal exploration and implementation of innovative ideas for the 'smart city' concept. TASWEEK fully supports the movement towards integrating technology into all services, including real estate development, infrastructure, transport, and communications, to provide the best and most advanced living and business experiences possible," said Masood Al Awar, CEO, TASWEEK Real Estate Development and Marketing.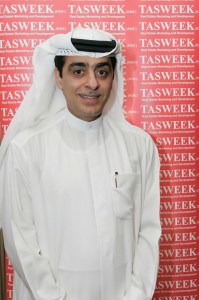 Smart Living City - Dubai 2014 will be a dashboard of the effectiveness of various smart city initiatives from around the world. It will present the latest and best smart city technologies and practices to a diverse audience of government representatives, company executives, technology investors, and business accelerators.  Event details are available at www.smartlivingcity.com.
TASWEEK Real Estate Development and Marketing draws on its core competencies of networking and know-how to provide a one-stop shop for property development.  The company offers Purchase and Sale of Strategic Assets; Asset Management; Joint Ventures and Strategic Alliances; and Marketing Consultancy. TASWEEK's recent report of renewed investor confidence in UAE real estate provides a strong incentive for the strategic adoption of technology components into ongoing and planned property developments.
About Tasweek:
Tasweek, a provider of comprehensive real estate development solutions for the UAE and the broaderMiddle East, leverages over 20 years of extensive experience in valuations, design, and real estate marketing across the UAE, GCC and MENA regions. The private joint stock company draws on its involvement in managing the properties of over 25,000 customers to ensure enhanced client satisfaction in the delivery of a diverse range of services, throughout all stages of the real estate development's lifecycle.
Through its two core competencies of knowledge and networking, Tasweek is highly capable of introducing clients to the right people, creating vital links between industry movers and players, and developing ideas to successfully bring properties to market.
Categories