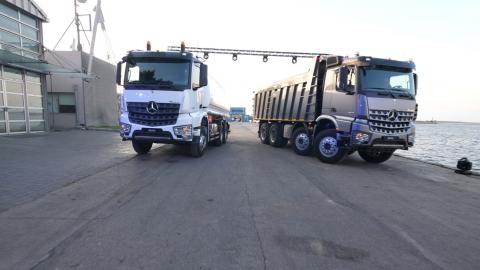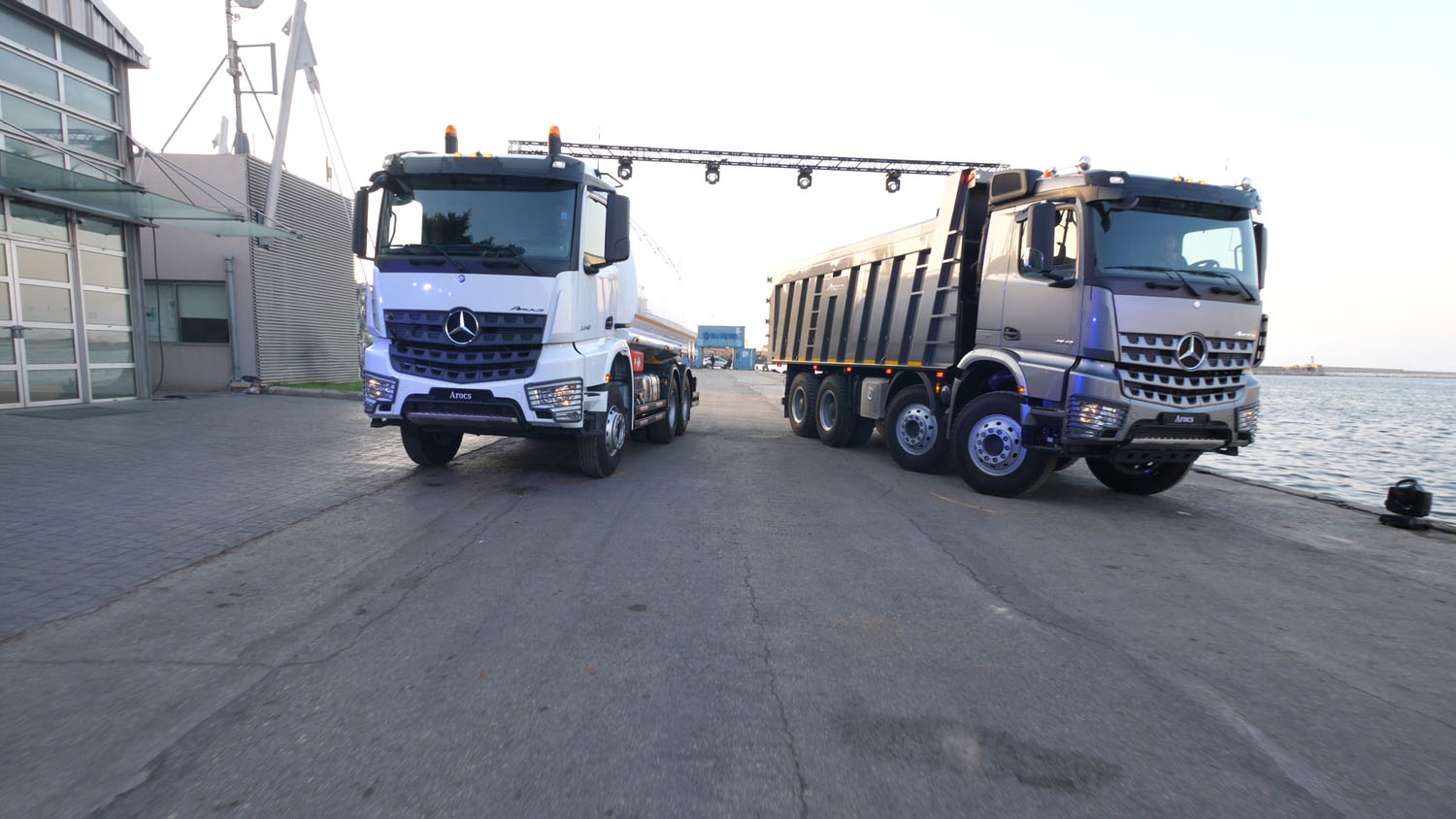 T. Gargour & Fils s.a.l., exclusive Authorized General Distributor for Mercedes-Benz in Lebanon, has introduced the all-new Arocs heavy-duty truck at an event taking place at Beirut Port. The launch of the all-new Arocs marks a major milestone in the company's history, aiming to further strengthen the outstanding market presence of Mercedes-Benz Trucks in Lebanon. The launch was attended by representatives of DAIMLER Commercial Vehicles MENA, Regional Center located in Dubai and customers along with media representatives.
Attendees could enjoy the ceremonial live-unveiling of the all-new Arocs and had the chance to experience the pioneering technology and capabilities of the latest generation of Mercedes-Benz Trucks dedicated to construction and off-road applications.
Mr. Cesar Aoun, General Manager of Mercedes-Benz at T. Gargour & Fils s.a.l commented: "Getting behind the wheel gives our guests the opportunity to experience the impressive reliability, robustness and performance. With the all-new Arocs, Mercedes-Benz trucks will continue its success story in Lebanon. In addition, our comprehensive Customer Service and Parts offers provide our customers with the best solutions for their individual business needs."
The all-new Arocs is available in various chassis variants for tipper, mixer and other rigid applications, and as all-wheel-drive tractor-heads. It stands out with exceptional reliability and robustness, and the further reinforced chassis frame and durable drive train provides outstanding load-bearing capabilities.
New powerful in-line 6-cylinder engines complying with Euro III emission standards, available with 12.8 l and 15.6 l displacement,  are perfectly matched with the latest 12- or 16-speed Mercedes PowerShift 3 automated gearbox and result in highest fuel efficiency. Customers can select out of a wide range of newly designed and spacious cab variants providing highest levels of safety and comfort.
With the optionally available TurboRetarderClutch, customers of the all-new Arocs can enjoy outstanding performance and driving comfort in heavy-duty and off-road applications, combined with reduced service and maintenance costs. Its single component combines the function of a primary-hydraulic retarder with a hydro-pneumatic wear-free clutch. This impressive feature is exclusive to Mercedes-Benz Trucks only. The guests of the launch event had the chance to experience the TurboRetarderClutch with its the exceptional brake power of up to 720 kW (available at low speeds) and the smooth performance, in combination with the Mercedes PowerShift 3 16–speed transmission.
T. Gargour & Fils, s.a.l is offering tailor-made services for the all-new Arocs, comprising of extended warranty packages, service and maintenance contracts and driver trainings for safe and efficient driving.
While attending the launch event in Beirut, Mr. Marc Legeay, General Manager of Mercedes-Benz Trucks MENA in Dubai, UAE, declared: "Mercedes-Benz Trucks and T. Gargour & Fils s.a.l. enjoy a long-lasting history and strong partnership. Already back in 1954, T. Gargour & Fils s.a.l. was appointed as Authorized General Distributor for Mercedes-Benz – as the very first partner here in the region. Having mutually built strong ties with our customers since then, we are now very proud and delighted to introduce our latest product, the all-new Arocs, to Lebanon. Being extremely reliable and robust, and providing brand new features, we are sure that the Arocs will continue the legacy of Mercedes-Benz Trucks, here, in Lebanon. Alongside our wide range of tailor-made service offers, the Arocs will enable our customers in Lebanon to achieve highest efficiency and profitability for their business."
Categories