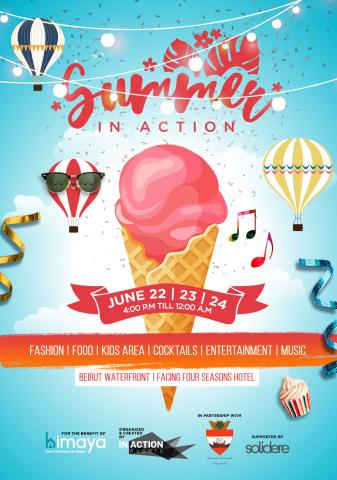 Ensuring children's happiness from June 22 till 24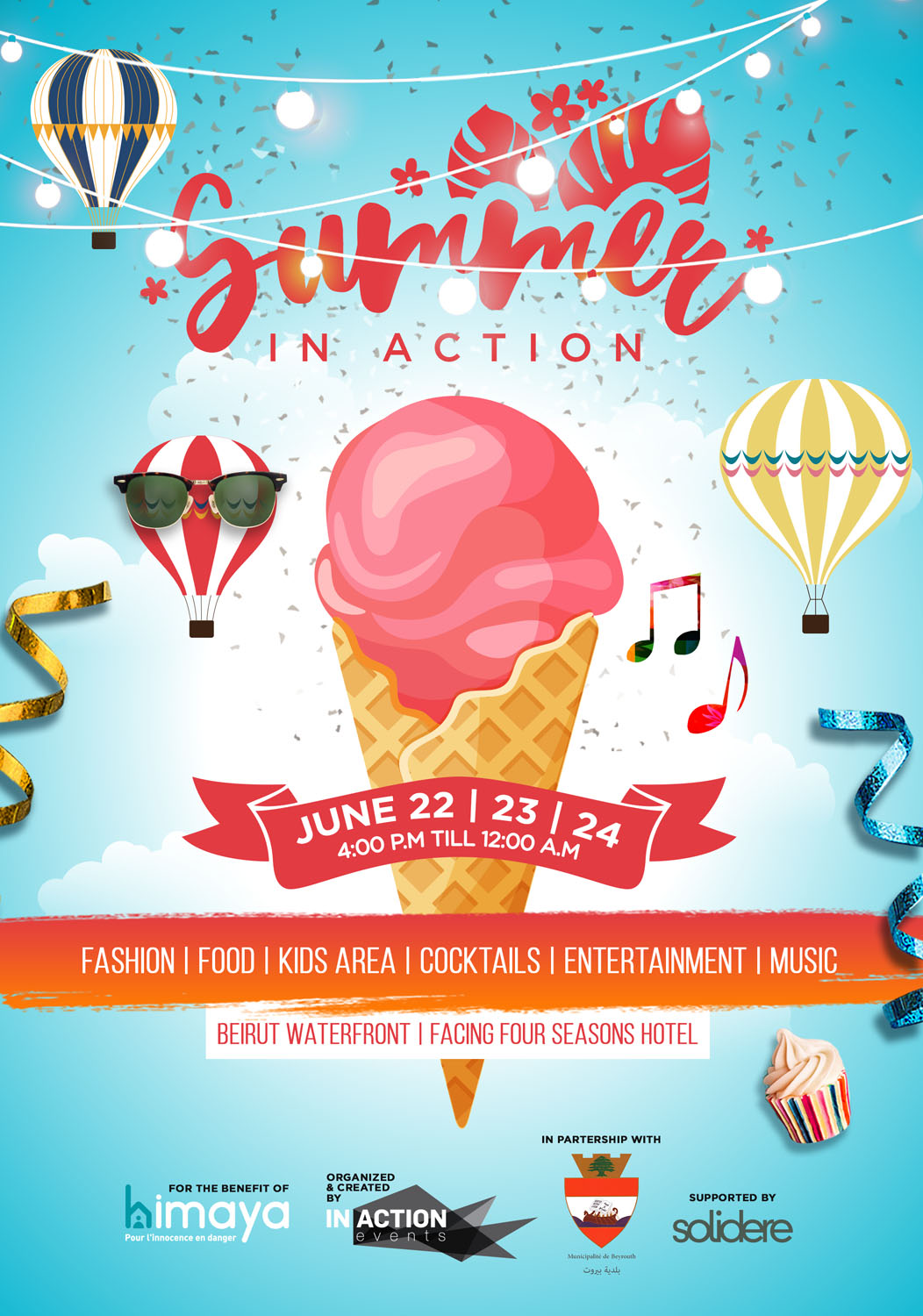 Under the patronage of His Excellency Mr. Saad Hariri and the support of Beirut Municipality and Solidere, In Action Events, the multicultural event planning company in Lebanon, is launching Summer in Action, the one stop event for family, from June 22 till 24 at Waterfront Beirut.
Believing in the role of society in shaping the men and women of tomorrow, the first edition of this event,, will have the main purpose of supporting the NGO HIMAYA. , to fundraise its activities to protect all children in need in Lebanon. For this purpose, Summer in Action will meet the increasing demands of the parents to help them create the perfect world for their children through three fundamentals; "Health World" that leads to a healthy adult life, "Fun World" because the family that plays together, stays together and "Edu World" that enhance intellectual and social development through early childhood.
More than 50 designers will be exhibiting their work at the display area, and families will have the chance to eat a bite at the food corner, designed especially for the event. The fun section will be the dream of every child, where they will enjoy hand crafts, inflatables, billiard, table tennis, real size animal exhibitions and many shows. Children will get the chance to learn how to plant in the mobile green hand botanic garden that will circulate to educate and entertain children at the same time.
Cynthia Warde, the Founder of In Action, expressed her enthusiasm for the first edition of Summer in Action saying, "This event is different because we always support people in need, children suffering from cancer… But in this event we are helping children in need of protection through their partnership with HIMAYA and we are educating them and their parents at the same time to become the best versions of themselves in the future. We are happy to announce the launch of this new event and we hope that this version won't be the last."
In Action Events, is a multicultural event planning company that integrates the most innovative and technologically advanced concepts since 2010. From mega events, conferences, seminars and workshops to product launches and gala dinners it provides top-class solutions which consistently exceed its clients' expectations.
Categories