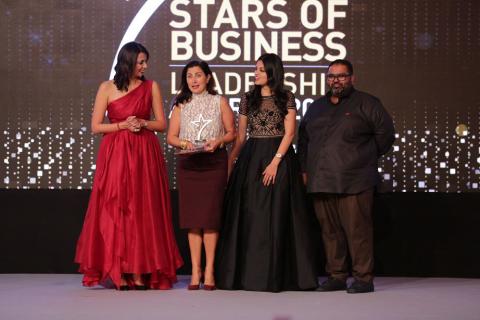 SME Advisor Middle East, the flagship title of CPI Business, hosted its annual Stars of Business Leadership Awards 2017, which celebrated and honoured top-notch performers from across the wide spectrum of the SME industry.
Held at the luxurious setting of JW Marriott Marquis Hotel Dubai, on the evening of November 9, the iconic awards brand was graced with the presence of VIP government dignitaries, senior representatives from the public and private sectors as well as C-suite executives.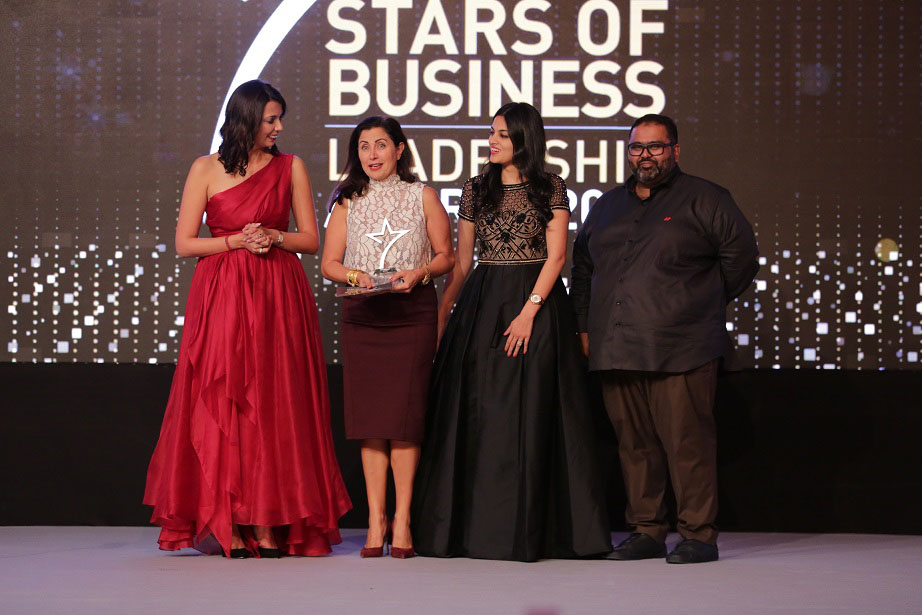 Gina O'Hara Larsen, COO and Co-founder, CPI Business, remarked: "As part of our support to the SME ecosystem, we've worked to bring back an Awards ceremony that not only focuses on the achievements of the sector, but one that also brings to the forefront UAE heroes that are behind this success. Acknowledging businesses for their growth is the easy part, but being the stepping stones to their success is what really matters. And, that is what Stars of Business Leadership Awards aspires to achieve. By giving over 50 nominees and over 900 applications a chance to get in front of industry trailblazers, financiers and government officials, we hope to add another dimension to their growth."
A salute to our UAE heroes
The most important segment of the Awards ceremony was the showcasing of the superlative careers of Her Excellency Shaikha Al Maskari and The Late Mr. BK Menon and Mrs. Omana Menon with the presentation of the prestigious Lifetime Achievement Awards.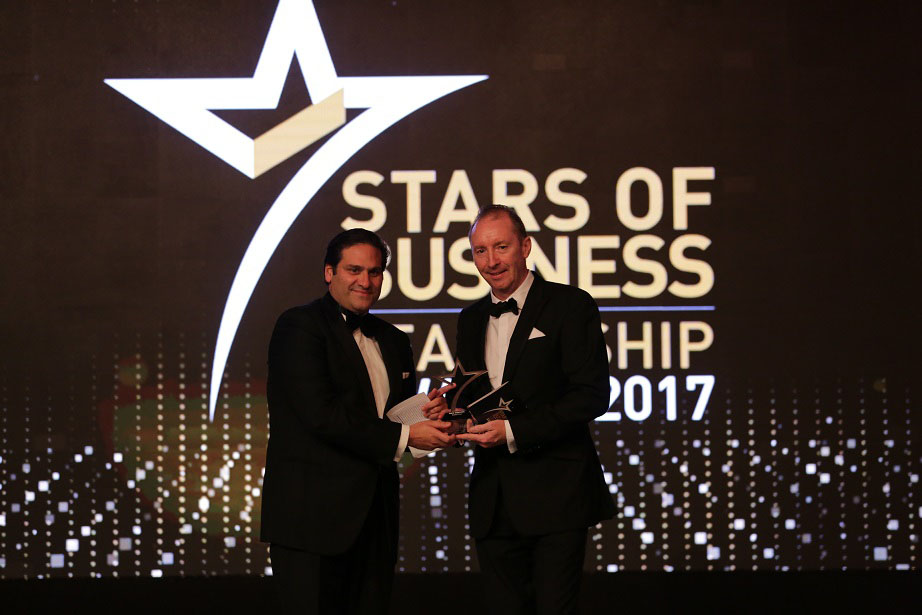 SME leaders were recognised for their exemplary performance across 10 key leadership categories, with the following emerging as the merited winners –
Family business leader of the year: Rizwan Sajan, Founder and Chairman, Danube Group
Youth leadership award of the year: Simran Vedvyas, Founder and Chairperson, Synergy Youth
Leader shaping the future: Akbar Moideen Thumbay, Vice President – Healthcare Division, Thumbay Group
Outstanding contribution to workplace wellness: David Cook, CEO, Project Partners
Outstanding contribution to sustainability: David Stockton, Managing Director, Dulsco
Social entrepreneurship leader of the year: Louise Karim, Managing Director, Mums@Work
Emirati business leader of the year: Ali Al Madani, Partner and Managing Director, Blackwire
Stars of Business Leader of the year - Male: Rafih Filli, Founder, Filli Cafe
Stars of Business Leader of the year – Female: Nadine Benchaffai, Managing Partner, Taqado Mexican Kitchen
Star of Business Leader of the year – All-Round Excellence: Joy Ajlouny, Co-founder and Creative Director, Fetchr
Two special awards were also granted for notable contributions within the regional business landscape. These were –
Distinguished Research Partner Award: Orient Planet Group
Honourable Jury Mention: Habiba Al Marashi, President and CEO, Arabia CSR Network
The Stars of Business Leadership Awards 2017 had a stringent nomination process that was overlooked by a prestigious jury. This included Amir Farha, Co-founder and CIO, Beco Capital; Nasser Batha, CEO, Emaar Industries & Investments; Mustafa Kheriba, COO, ADFG; Najla AlMidfa, General Manager, Sheraa; Trixie Lohmirmand, Senior Vice President – Events Management, DWTC; Professor Valerie Lindsay, Professor of Entrepreneurship and Management, American University of Sharjah; Malcolm Wright, Head of Partner Commerical Distribution, Oman Insurance Company and Bupa Global; Craig Moore, Founder and CEO, Beehive; and Shahram Hashemi, Head of Strategy and Planning, RAKEZ.
The event was put together by CPI Business in association with Presenting Partner First Abu Dhabi Bank, Strategic Partner Etisalat Digital, Health and Wellness Partner Bupa Global and OIC, Official Automotive Partners Toyota and Al Futtaim Motors, Innovation Partner SAP, Airline Partner Etihad Airways, SME Loyalty Programme Etihad BusinessConnect, Business Partners FAMCO, Volvo and Hino; Strategic Partners Dubai SME, Rate SME and Al Murad Group; Support Partners Wamda, Plantshop.ae and Beehive; Official Radio Partner Channel 4 Radio network; Fitness Partner The Cycle Hub; Broadcast Partner CNBC Arabia; and Media Partner Happenize.
ABOUT CPI Business
CPI Business generates unique content designed to inspire and inform the SME and Enterprise communities. Our magazines, events and online channels break convention and deliver integrated, disruptive platforms that spark debate, decisions and fresh mindsets in the aspirational business community.
Categories