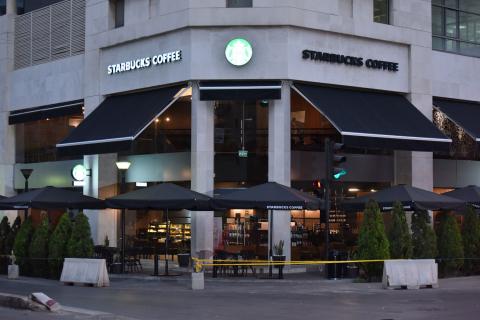 The first store with Reserve coffee in Lebanon  
Starbucks has opened the first store with Reserve coffee in Zalka, North Lebanon, served on the unique Clover™ Brewing System.  The store offers coffee connoisseurs the opportunity to enjoy the range of specially selected, rare and exquisite Starbucks Reserve coffees. Each coffee is one-of-a-kind, sourced from small coffee growing regions in Latin America, Africa and Asia/ Pacific islands.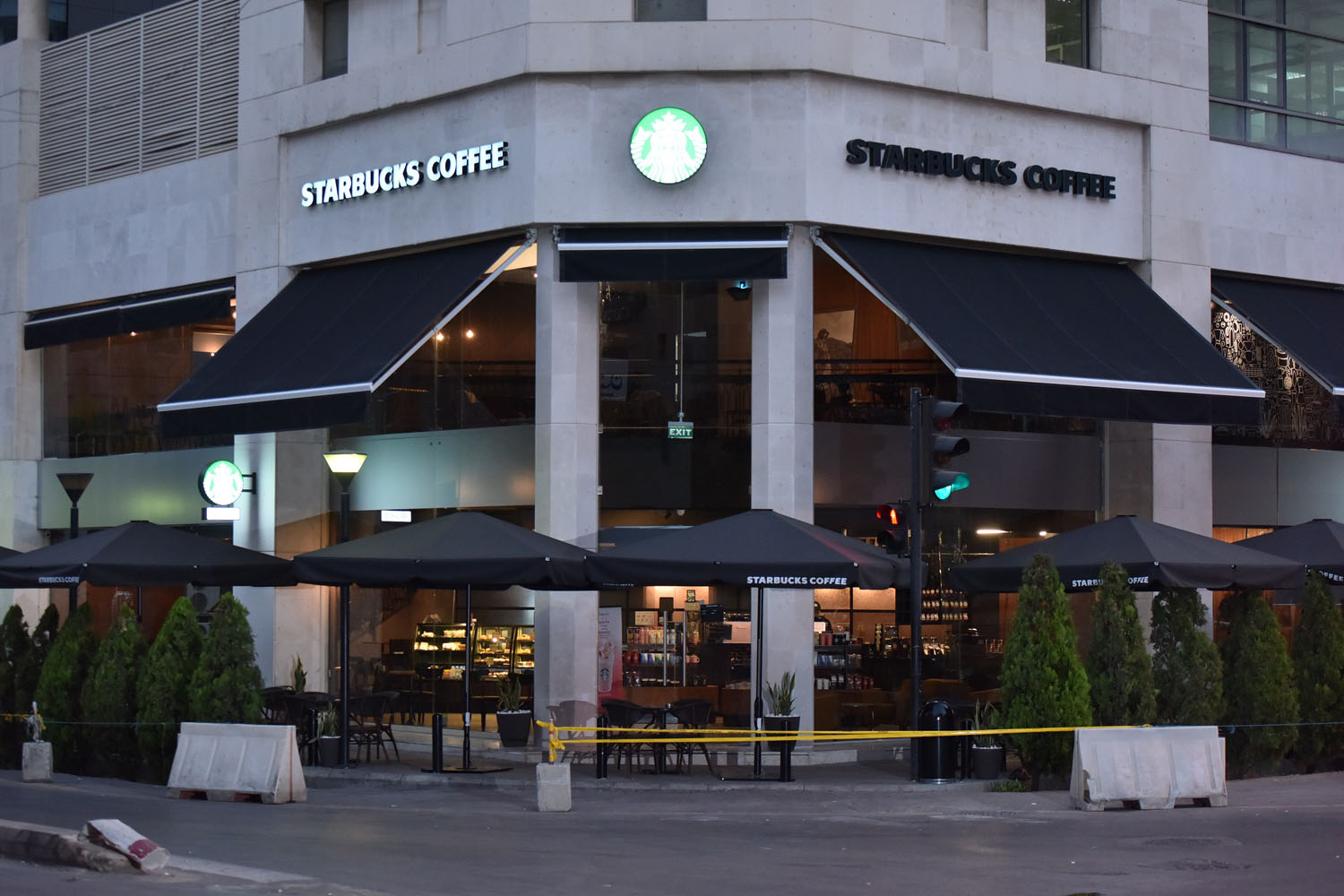 New to Lebanon, the unique Clover brewing system uses innovative vacuum-press technology to brew every cup of coffee, right in front of the customer. It controls brewing time and temperature digitally, as even small changes can dramatically affect the outcome of the taste.
In addition, the store will also offer other premium brewing methods including Syphon, Chemex, Pour-Over and Coffee Press. Each brewing method brings out different notes and flavours of the coffee, offering customers the unique taste profiles of Reserve coffee.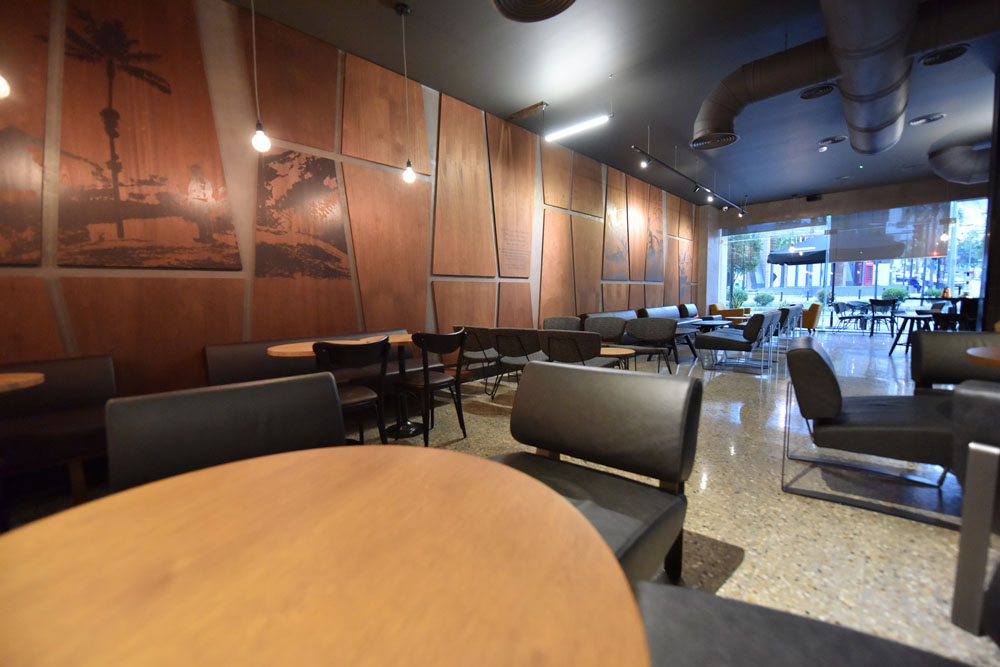 "People who really love coffee are always searching for new sensory experiences from their favorite beverage," said Francois Sadek, Operation Manger – Starbucks Lebanon. "With the opening of Lebanon's first Starbucks store with Reserve coffee, we aim to give consumers everything their passion for coffee demands: exquisite rare beans from exotic locations selected by our master brewers for the ultimate coffee taste experience.  This opening is a very proud moment for us, and we invite everyone who loves coffee to come and taste this wonderful range."
The 482 sqm Starbucks store in Zalka is staffed only by Starbucks Coffee Masters who receive a special black apron when they pass tests on coffee knowledge and expertise.  The store offers a stunning environment rich in colour and timber artwork applied panels, warm terrazzo flooring and luxurious leather upholstered furniture, contrasted with urban design features of exposed concrete and customized metal.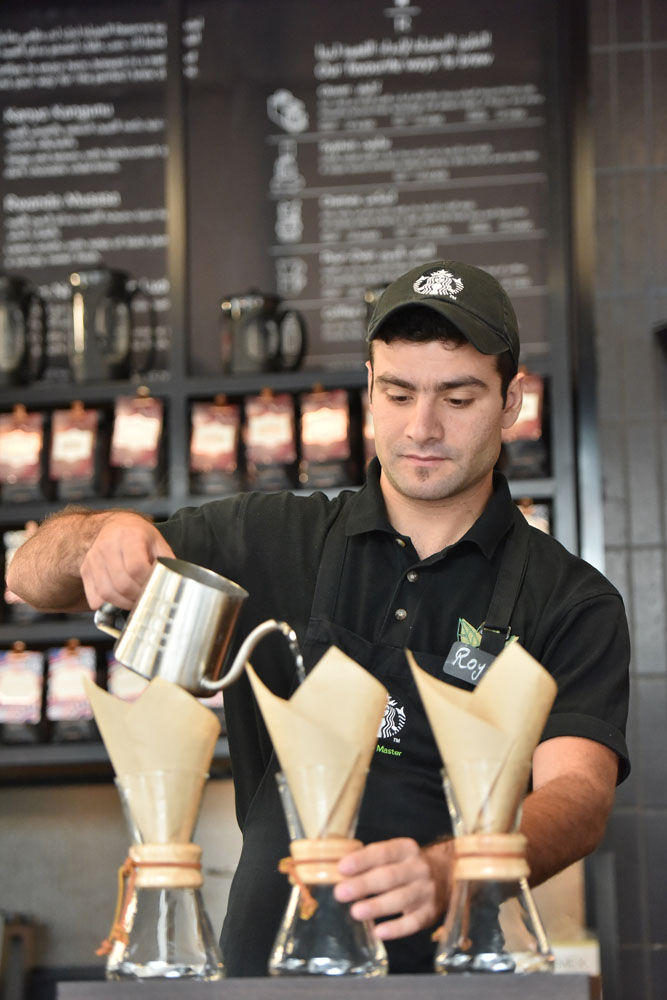 The unique artwork throughout the store celebrates the history of Starbucks and the origins of coffee. The varying interior seating areas on two levels and external terrace areas allow customers to experience a range of seating styles to enjoy their Starbucks Reserve in this premium location.
Three Reserve coffees will be offered at the store opening are Kenya Kangunau, Papua New Guinea Luoka and Rwanda Musasa. The store will also offer Starbucks core range of food and beverages that are known and loved by customers in Lebanon.
About Starbucks
Since 1971, Starbucks Coffee Company has been committed to ethically sourcing and roasting the highest quality arabica coffee in the world. Today, with stores around the globe, the company is the premier roaster and retailer of specialty coffee in the world. Through our unwavering commitment to excellence and our guiding principles, we bring the unique Starbucks Experience to life for every customer through every cup. To share in the experience, please visit us in our stores. To learn more about Starbucks, go to mena.starbucks.com.
Categories